Program in Intercultural Studies
Intercultural Studies at Saint Mary's College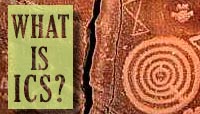 Coordinator: Mana Derakhshani
Office Phone: (574) 284-4058
Email: mana@saintmarys.edu
Today's students will live and work within an increasingly multicultural world. Intercultural Studies offers students a challenging program of courses on the theme of intercultural contact and inter-group dynamics. The program is designed to help students understand the shifting boundaries of culture, nation, race, ethnicity, and institutional structures that shape contemporary social life.
Because this program encourages analysis and reflection upon the dynamics of intercultural interaction in many contexts, students will find that Intercultural Studies complements work within their major area of study and is relevant to their professional interests.
The goal of the program in Intercultural Studies is to foster an academic community in which challenging and important questions can be addressed. The program allows students to discuss their ideas and concerns with fellow students from different cultural backgrounds and academic disciplines who share an interest in learning about issues of race, cultural difference, and ethnic identity.
At the present time, students at Saint Mary's College are able to pursue a minor or self-designed major in Intercultural Studies.