Department of English Literature & Writing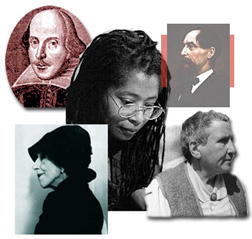 Literature celebrates the diversity of the human imagination and the expressive resources of language. Moreover, it reveals the most fundamental human concerns: the relationship between the lives of individuals and the larger communities they participate in, the complexities of moral choice, and the climates of the heart and soul.
By encouraging critical inquiry and clear, effective writing style, the study of literature can help develop independent thought and broaden and deepen our imaginative capacities.
Please use the links on the left to navigate our site.
If you have any questions, please contact the department at (574) 284-4473.