Mother Pauline O'Neil, CSC
A brief ceremony was held on April 30, 2009 to honor The Builder of Le Mans Hall
Mother Pauline O'Neil, CSC
1895 - 1931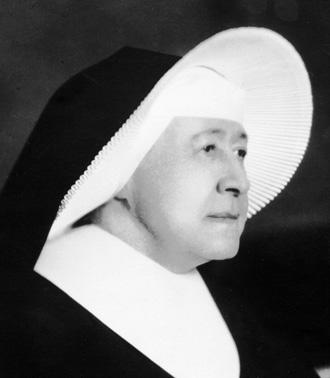 The portrait of Mother Pauline has been restored and was hung in
the Great Hall of Le Mans. It was her vision and determination
that made it possible for such a grand building to be erected in 1925.
"The old days are gone, but it is well to renew them, for the spirit which prompted them we cannot afford to lose."
Sister Louisita Welsh, CSC comments