Courier Campus Briefs
Murphy's Cafe Reopens
Murphy's Cafe, in the Angela Athletic and Wellness Complex, will be open to students the fall semester after being closed due to the pandemic. Murphy's will continue its full menu of healthy options designed to power workouts or study sessions. The cafe is committed to sustainability and serving food with a purpose, like smoothies, flatbreads, crepes, wraps, rice bowls. For other updates and hours, click here.
---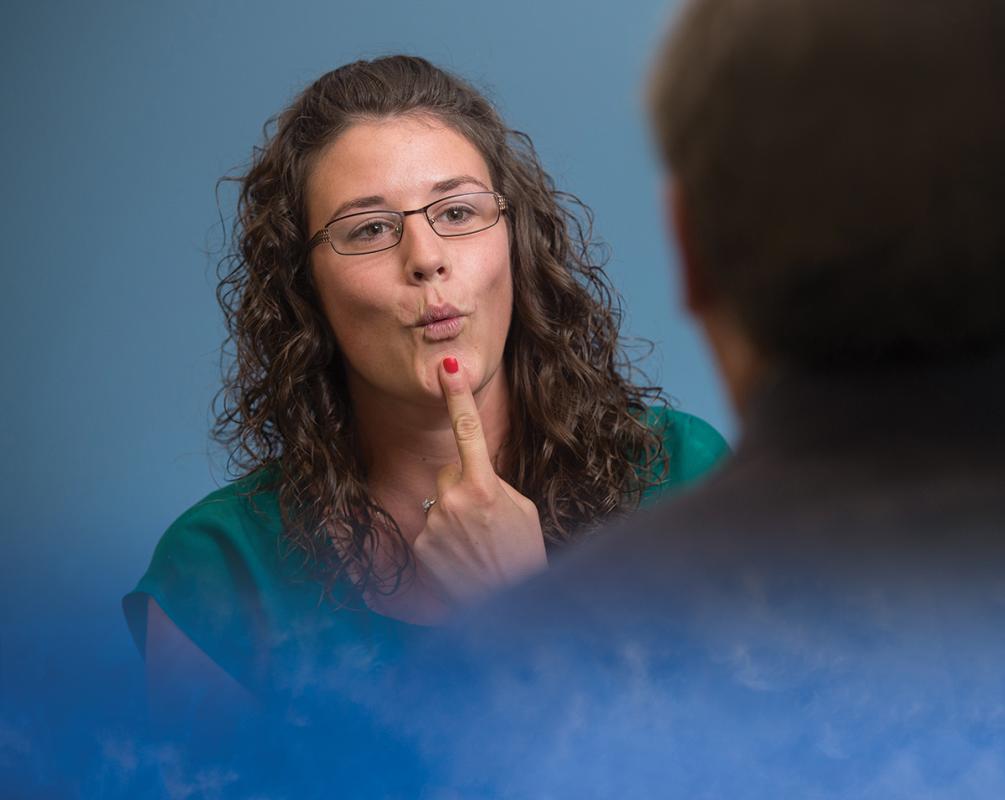 Speech Language Pathology Expands
The speech and language pathology field is expected to grow 25% over the next 10 years. Two new programs are preparing students to move into the profession faster, complete with their master's degree.
The Speech Language Pathology Bridge Program is designed for those who already have an undergraduate degree, but are looking for a career change. This one-year program moves at an accelerated pace and takes into account the classes students completed as undergrads. On the other side of this bridge, they can move into a master's program. 
The 4+1 combined bachelor's and master's program is an accelerated track that gives students a foundation in the humanities, social sciences and natural sciences. It also provides professional preparation to meet certification standards and licensure requirements for entering clinical practice. In five years, students will leave Saint Mary's armed with a bachelor's and master's degree in Speech Language Pathology. Learn more here.
---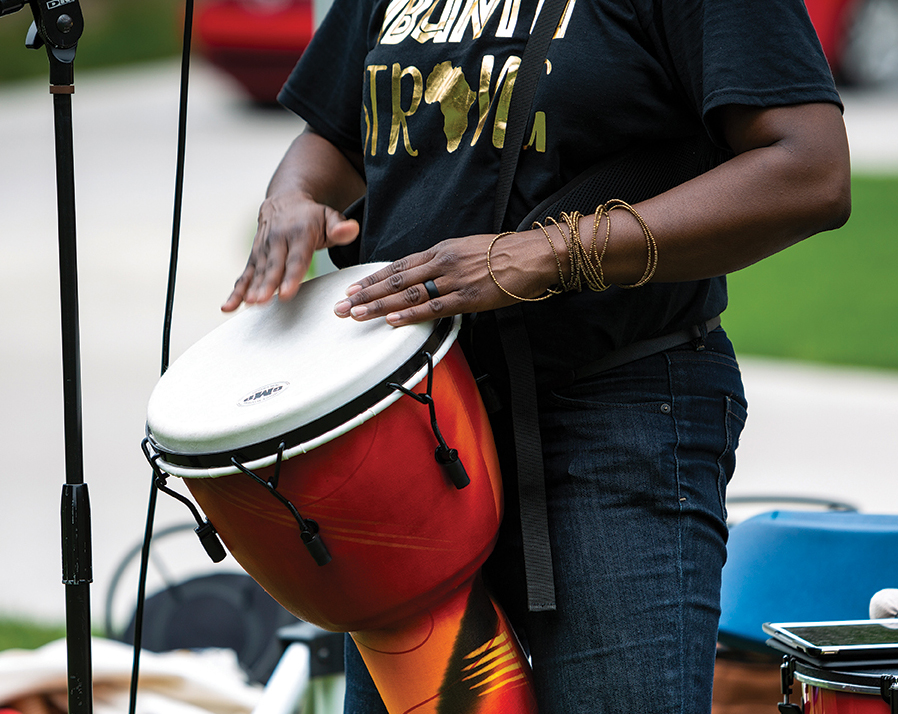 Campus Celebrates Juneteenth with Drums
The sound of drums could be heard across campus Friday, June 19, to celebrate this year's Juneteenth—the first year the day is recognized as a national holiday. Watch the video and read more. 
---
From Santiago to Saint Mary's
American Pilgrims on the Camino held their Saint James Jubilee Celebration on campus July 23-26. Volunteers from the Midwest chapters of American Pilgrims worked with Saint Mary's to host participants from 26 states who gathered to mark the holy celebration. Read more here.
---
Campus and Construction Projects
Construction crews kept the campus alive during the summer months as they worked on several projects, big and small. Look for these updates on campus.
O'Laughlin Auditorium - New flooring, fresh paint and artwork is now beautifying the O'Laughlin lobby. Construction on the Campus and Community Events offices began and will include opening up the office suite to make it more inviting. We're also adding large custom artwork panels in the theatre, designed by faculty member Michaela Duffy, professional specialist in Scenography Theatre.
Le Mans - Starting in summer 2020, the construction team installed 800 new windows and 286 new air conditioning units throughout the building, which was built in 1923. The system was selected to preserve the historical look of the building while providing air conditioning throughout it. Students and staff now have the luxury of air conditioned rooms with thermostats!
Wayfinding - The campus construction team refurbished the signage across campus this summer. By moving the location of some signs and their heights and the addition of new signs, including speed limit and stop signs, campus traffic flow is improving. Next, the team is considering adding key points of interest signage so pedestrians can better navigate the campus pathways.
---
Embodying Beauty, Justice, Faith 
The Center for Spirituality hosted the 2021 Embody Summer Theology Institute July 11-16. Sixteen high school juniors and seniors spent their days and  evenings exploring the values of beauty, justice and  faith. Campers participated in service work, lessons on theology, worship, and reflection with peers. Saint Mary's students and alumnae served as mentors to lead  them through their spiritual journey.
Next year's dates are on the books!  
Visit saintmarys.edu/Embody to learn more.