Campus Dining at Saint Mary's College
Saint Mary's has partnered with Notre Dame's Campus Dining Services to provide the best nutrition and expanded options within the tri-campus community. We are committed to the health and safety of our campus community, and will adjust policies for our dining hall and retail locations according to local and state authorities. Take a look and see what's new. We look forward to serving you!
Noble Family Dining Hall
Dining will reopen inside of the Noble Family Dining Hall on Thursday, January 28. Following St. Joseph County guidelines, the dining hall will offer physically distant seating with plexiglass shields. The following procedures will help make this effort successful while reducing the risk of virus transmission. 
To ensure safety for students who choose to dine indoors, we have taken the following measures:
Physically distanced seating with plexiglass shield dividers between seats. Masks must be worn at all times inside the dining hall and in 1844 Café, and may be removed when individuals are eating in designated areas.
Continued takeout and outdoor dining. We understand students may prefer to avoid public indoor dining. We will maintain outdoor dining options and a robust takeout program for those students who prefer to dine outdoors or in their residence halls.
Student-only access. To accommodate our students, only students will be allowed to eat in the dining hall. All other community members — including faculty and staff of the College — are invited to continue to take advantage of the takeout and to-go programs.
Down-time between meals will be necessary to facilitate regular cleaning and sanitation throughout the day. We ask for your cooperation as we continue to keep the dining hall closed between meals, as has been the case since we opened in August.
All meals will continue to be served in compostable takeout containers during this transition as an added safety measure. Additionally, dining hall hours will not change.
For questions related to campus dining, please contact campusdining@saintmarys.edu. 
For detailed menus and nutritional information for the items offered in the dining hall, please visit nutrition.nd.edu.
Hours of Operation
Monday — Thursday
Breakfast: 7–10:00 a.m.
Lunch: 11 a.m.– 2 p.m.
Dinner: 4:30–8 p.m.
Friday
Breakfast: 7–10:00 a.m.
Lunch: 11 a.m. – 2 p.m.
Dinner: 4:30–7 p.m.
Saturday and Sunday
Continental: 9 –10:00 a.m.
Brunch: 10:30 a.m.–1:30 p.m.
Dinner: 4:30–7 p.m.
1844 Café
1844 Café Menu — Healthy and Nutritious: With grilled foods available in the dining hall, the 1844 Café features build-your-own protein bowls, including Southwest, Asian and Mediterranean bowls. Deli sandwiches and wraps will also be available.
A full signature Starbucks service, featuring baristas who serve freshly brewed coffee, made-to-order espresso drinks, blended beverages, and Starbucks Signature pastries.
Enhanced Grab N Go Program: The Café offers enhanced pick-up and take-away options, including fresh salads, sandwiches, wraps, pastries, and an assortment of snacks and beverages. These menu items are designed for dining on-the-go and can be purchased by exchanging a meal swipe or with Flex Dollars.
C-Store: The store is open, with enhanced stock and supplies to meet your day-to-day living needs.     
Guests are encouraged to sanitize their hands when entering and exiting any retail space and practice physical distancing while inside.
Masks must be worn at all times inside retail locations and may be removed when individuals are eating in designated areas.  
Self-service offers individually portioned and served items, including food, beverages, condiments, salad bars, utensils, napkins.
Hours of Operation
Monday — Friday
8 a.m.–9 p.m.           
Saturday and Sunday
12–9 p.m.
Tri-Campus Dining
Belles have the option to eat at any dining hall on all three campuses at no additional cost. Flex Points (formerly Munch Money) can be used at all Saint Mary's and Notre Dame retail dining locations including Au Bon Pain, Hagerty Family Café, Starbucks, Smashburger, and many more. When dining on another campus, you must adhere to the safety regulations of that institution.
Connect with us on  Facebook and   Instagram.
Questions, comments, or concerns? We want to hear from you!  campusdining@saintmarys.edu
Meet the New Team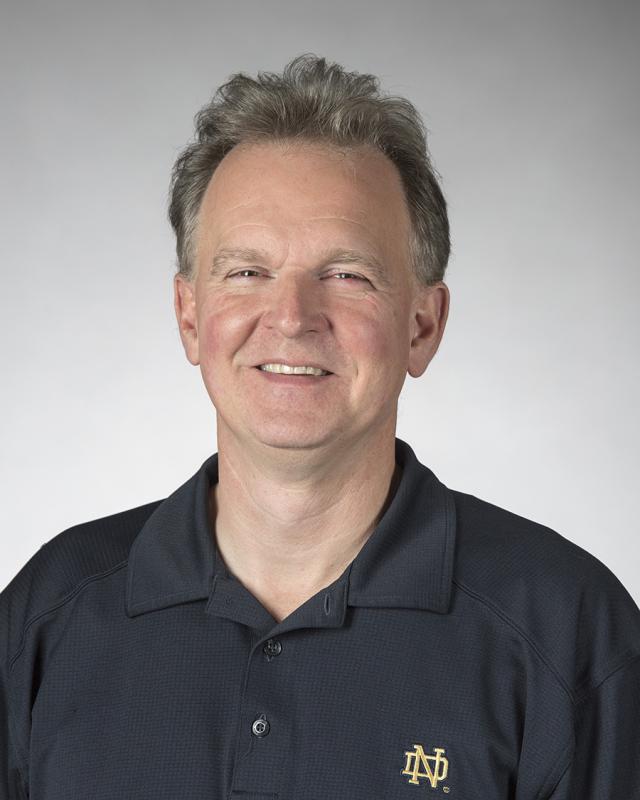 Dan Patterson
Manager
(574) 284-4340
dpatter1@nd.edu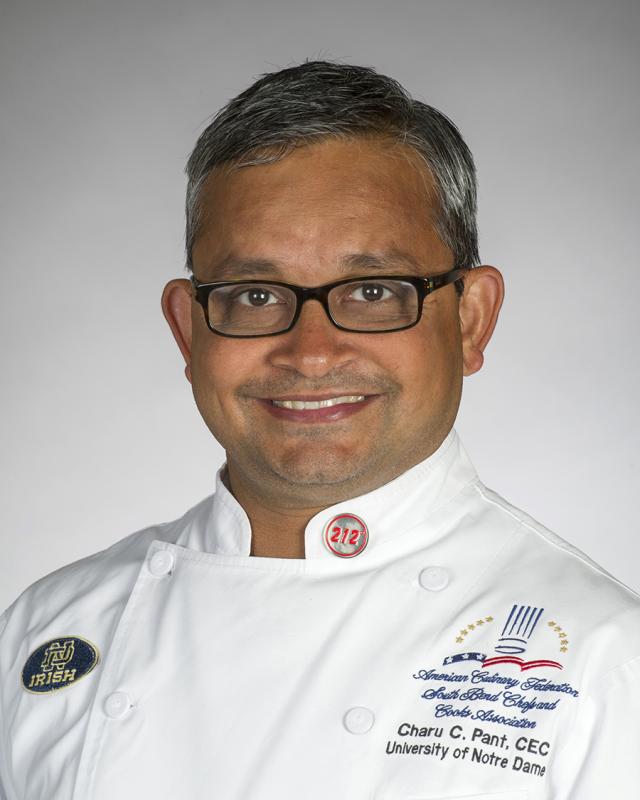 Charu Pant
Executive Chef
(574) 284-4140
cpant@nd.edu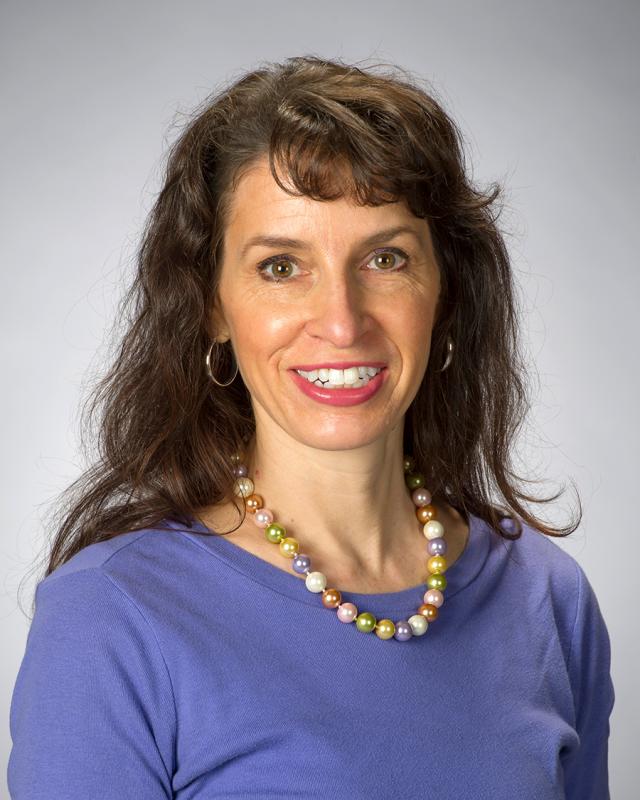 Jocie Antonelli
Nutrition Services Program Director
(574) 631-0106
jantonel@nd.edu
Nutritional Counseling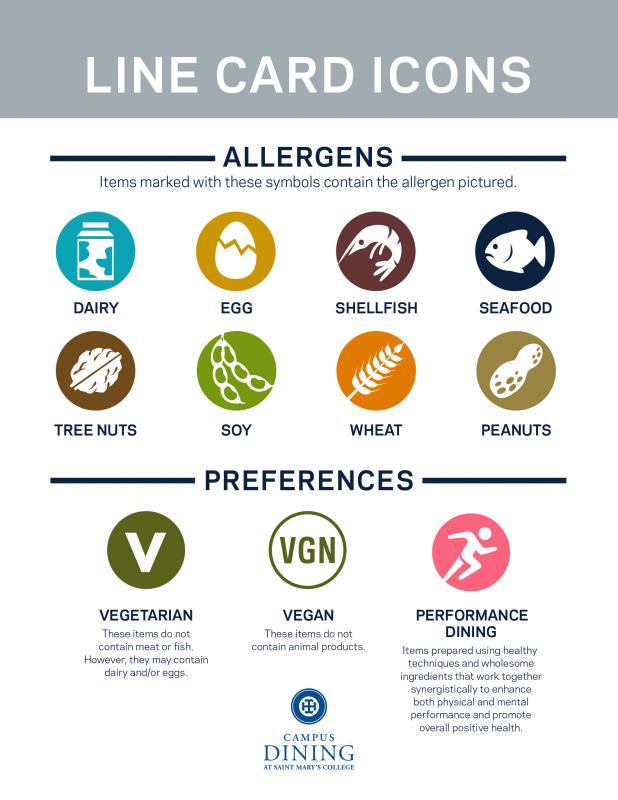 Whether it's the initial transition away from home, or coping with the pressures of coursework and exams, we recognize the need to be available to coach students on proper nutrition and eating habits. Our nutrition services program director, Jocie Antonelli, is a registered dietitian whose high acumen in developing nutrition strategies is matched by the relationships she develops with students as she guides them toward making more healthful choices.
If you have a food allergy, celiac disease, or other special health condition:
What you should know
We use a labeling system that identifies the 8 major allergens.
Gluten free and other specialty products are available to accommodate your needs.
Our managers, chefs, and leads are certified in food allergies and celiac disease.
Your requirements, health, and nutrition are our top priority.
If you're interested in nutritional advising or if you have special dietary concerns, please contact Jocie at (574) 631-0106 or jantonel@nd.edu.
Meal Plan Pricing for Students Living On Campus
The cost to the student is $2,560 each semester for a total of $5,120 per academic year.
Returning students receive 15 meal swipes per week plus $250 in Flex Points each semester. This plan ensures sufficient meals for all students with the built-in options, increasing the number of Flex Points that were offered under previous plans.
New and incoming students have a choice of two plans and can opt to receive 19 meal swipes weekly plus $100 in Flex Points each semester OR 15 meal swipes per week plus $250 in Flex Points each semester. 
Commuter Student Pricing
For students not living on campus, we have plenty of options to make meals easy. Meal swipes may be used for breakfast, lunch, dinner, special events, and all holiday meals as well.
Belles Bundle
Can only be used at the Noble Family Dining Hall on the Saint Mary's campus.
50 meal swipes — cost $500
TrI-Campus Meal Plan Options
Meal plans begin on August 3 and run through November 20, 2020. These meal plans can be used across the Tri-Campus Community giving you the greatest flexibility if you are on the Saint Mary's, Notre Dame, and/or Holy Cross campuses.
Select 230: 230 meals — cost: $3056
Select 150: 150 meals and $275 in Flex Points — cost: $2453
Select 120: 120 meals and $150 in Flex Points — cost: $1945
Select 80: 80 meals and $110 in Flex Points — cost $1355
Select 50: 50 meals and $110 in Flex Points — cost $911
Select 32: 32 meals and $110 in Flex Points —cost: $632
Select 25: 25 meals and $110 in Flex Points — cost $521
 
FAQs
+How much more will I pay for the new plan?
There is no change in cost. The full mean plan will be the same cost as the former Sodexo plans.
+Do I still need a Coex ticket to eat at ND?
No. All Saint Mary's students with meal plans will now be able to use their meal swipes to eat at the University of Notre Dame dining halls, free of additional charge. Saint Mary's students with meal plans will also be able to use their meal swipes at Holy Cross College's dining hall.
+Will I still have Munch Money or do we now get Flex Points? Where can I use them?
The Munch Money program has been replaced by a Flex Points program, administered by the University of Notre Dame. Flex Points may be used at the 1844 Grill as well as at all Notre Dame retail dining locations (e.g., Au Bon Pain, Garbanzo Mediterranean Fresh, Hagerty Family Cafe, Modern Market, Star Ginger, Starbucks, Subway, Smashburger, and Taco Bell.
+Can I add Flex points to my account?
Unfortunately at this time students are unable to add additional flex points to their account. Campus Dining is anticipating adding this feature in the future.
+I have food allergies or dietary restrictions for personal or religious reasons. Who can I contact about this?
Our new dining program is better able to accommodate students with allergies and other dietary restrictions. A full-time nutritionist ensures that all students' needs are met. If you find the new options are not meeting your needs, students should submit an email request to studentaffairs@saintmarys.edu to initiate a meeting with the Meal Plan Review Committee.
+I live off campus, will there be a plan for me?
To meet the needs of students residing off campus, Saint Mary's will be offering a variety of flexible options. These options will be announced to students living off campus and to all graduate students as soon as details are finalized, later this month.
+What happened to the Belle's Blue option?
The Belle's Blue plan has been discontinued. It will be replaced by a variety of options for students residing off campus and for graduate students. Out of our commitment to our community's health and safety in a COVID-19 environment, all undergraduate students living on campus for the 2020–21 academic year will be required to maintain a full meal plan.
+I was planning on getting a Belle's Blue plan. Can I get more financial aid to cover the increase in cost?
When we calculate your financial aid award, we do not know what meal plan you will sign up for. To maximize the amount of aid that the College provides, we assume all undergraduate students living on campus will incur expenses for a full meal plan. Because of this, financial aid packages already accommodate this change and no additional financial aid can be awarded. 
+Why are seniors living in Opus required to buy a meal plan when they have kitchens in their apartments?
In an effort to reduce the extent to which students leave campus and expose themselves (and, by extension, the rest of the community) to public off-campus venues, the College will be requiring full meal plans for all students living on campus for the 2020-2021 academic year. To offset some of the financial concerns for our seniors, Saint Mary's has enhanced the Flex Point Program, created a meal exclusive for seniors called Belles at Home, and reduced the room rates in Opus Hall. Each senior received an email on June 11 outlining these features in greater detail. For more information, please email studentaffairs@saintmarys.edu.
+I am a senior who had planned to live on campus but, because of this change, no longer want to do so. What steps should I take?
Seniors are allowed the option of living off campus and may still do so. Because your bill from the College will not include the cost for a residence hall room, it is possible that your financial aid award will need to be adjusted. Please contact financial aid by emailing finaid@saintamarys.edu or by calling (574) 284-4557 to ensure a full understanding of how moving off campus will impact your financial aid package.
+I am a Senior who had planned to live in Opus but, because of this change, I would like to move to a room somewhere else on campus. What steps should I take?
We would be happy to accommodate this. Please contact the Office of Residence Life at ResLife@saintmarys.edu so they can walk you through the process. 
+I'm an athlete and have struggled with the Noble Family Dining Hall's hours. Will the dining hall be open late enough for me to eat?
Our new dining program will feature additional healthy options for all students who require late-night meals. These options will be available at the 1844 Grill after the Noble Family Dining Hall closes, payable via meal swipe. Students participating in teams, clubs, and other programs on the University of Notre Dame campus will also have late-night options available to them on Notre Dame's campus, including Notre Dame dining hall access until 9 p.m. Monday through Thursday. At the Saint Mary's campus, late night meals will be provided through the use of a meal swipe at the 1844 Grill in exchange for a dining hall meal.
+The Sodexo plan had unlimited dining but the Notre Dame plan limits me to 15 meals per week. Shouldn't I be paying less?
The most popular Sodexo plan was a block meal plan that offered 160 meals per semester, equating to just over 10 meals per week. This new plan offers more meals weekly and more Flex Points than this previous block plan but for the same price. This is undoubtedly a better deal for our students!
Regarding the previous plan's claim to unlimited dining, options were severely limited at many hours of the day due to low traffic. This elicited frustration and complaints from our student community. The new program ensures a high quality, richly varied dining experience for all students as well as the assurance of decreased food insecurity across campus.
+Will the 1844 Grill, Spes Unica Cafe, and Murphy's Cafe be open in the fall?
To ensure the safest and most virus-free environment for our students, the Saint Mary's campus dining program will feature a number of changes for the 2020–21 academic year. One change is the reduction in dining venues that remain operational on campus. Accordingly, the 1844 Cafe (formerly 1844 Grill) and Noble Family Dining Hall will be the only dining venues that remain fully operational this year. We look forward to a post-COVID environment and the opportunity to reopen our other venues.
FAQs for Spring 2021
+What protocols will be taken to ensure safety in the dining facilities?
Students will be guided by floor stickers and wayfinding signs to facilitate physical space requirements while in queues. The dining staff will have an increased focus on sanitizing high touch points in dining areas and table cleaning stations will be available. In addition, hand sanitizers will be placed at entrances of all dining halls and retail outlets, as well other high-traffic areas. Behind the scenes, staff will also be wearing masks, increasing self and surface sanitization, and adhering to the same guidelines for the entire campus community to help reduce exposure to COVID-19.
The overall guidelines that have been developed reflect the commitment to the Saint Mary's community and carefully follow CDC and FDA regulations, as well as state and county requirements. Each week, management and supervisory meetings will be held and the COVID-19 team will continuously re-evaluate standards and procedures.
+Will self-serve items, such as the salad bar, still be available?
While these food options will still be available, we are switching to a zero self service model meaning that all food and beverages will be served by Campus Dining staff.
+Will masks be required in the dining facilities?
Yes, all campus buildings will require that masks be worn and that safe social distancing guidelines are followed. Masks may be removed when you reach your table and are ready to eat.