House Manager Positions Prepare Students for the Future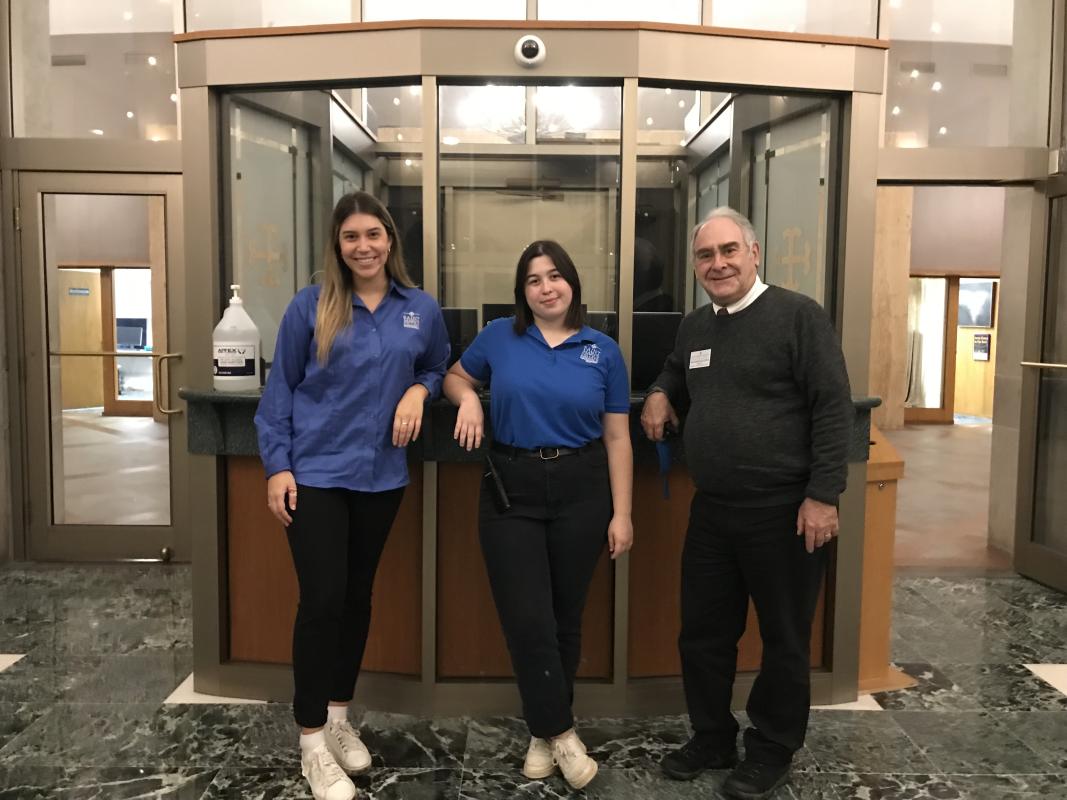 Each month, Saint Mary's College hosts countless events for our students and the community with passion and commitment. Hosting these events is not an easy task as it takes a great deal of planning and collaboration. The Campus and Community Events (CCE) office is responsible for ensuring the events run smoothly and efficiently. The CCE team is composed of staff and student workers who each play an important role in event operations. The student workers are highly valued and encouraged to succeed beyond their everyday tasks.  
To ensure an event looks effortless, CCE leadership appoints several student house managers to lead front-of-house duties during performances each year. In a traditional sense, house managers are responsible for the smooth operation of the "house" (typically both the lobby and audience seating area) at an event. House managers welcome the public and oversee their well-being before, during, and immediately after an event. They may answer questions from the public, the stage crew, or other student workers on duty, and make guests feel welcome on campus. House managers oversee performances for both internal and external events, whether it is an academic lecture or a youth theatre performance. This role requires strong leadership skills, attention to detail, and customer focus. Regardless of academic major or interests, the house manager experience is a way for students to obtain professional skills that will help them in their careers.
About 15 years ago, the house manager position was introduced to Saint Mary's students. Since then, these managers have been an incredible help, and they continue to express their gratitude for their experiences. Sabina Jaromin '23, a third-year nursing student, shares her thoughts on her position as a house manager. "I love the people here as well as how this role prepares students for the real world no matter what major they're in," she said.
Richard Baxter, the director of Campus and Community Events, describes the duties of a house manager as a sort of all-encompassing position to prepare students for future professional opportunities. Taking on the challenge of a management position as a student, still learning the ins and outs of the professional world, is truly a remarkable experience. In addition to the duties during a performance, house managers train and encourage other student workers while maintaining efficiency and motivation at events. Another useful skill that students don't typically practice at an ordinary campus job is troubleshooting and creative problem solving when it's needed. "House managers never fail to use logic and determination to get the job done," Baxter said. 
The CCE team encourages students to challenge themselves by discovering new skill sets and applying them to everyday situations while working. House managers play an important role in representing the mission of Saint Mary's to visitors on campus, providing them with an enjoyable campus experience, and a positive and memorable impression when they leave.
Jackie Cunningham '22 is a Business Marketing major from Tinley Park, IL