Legally Blonde Opens at Saint Mary's
BY ELYSE PAUL '20
Legally Blonde The Musical hits the O'Laughlin Auditorium stage this November with a dedicated cast of 50 students. A musical of this size and caliber is a coordinated effort between the Music, Theater, and Dance programs at Saint Mary's College under the direction of Mark Abram-Copenhaver, professor of Theatre. Putting a large-scale production together requires the creativity of dancers, singers, actors, set designers, and costume designers. Not only is this a learning opportunity for student performers, it is an exciting gift for the greater community to be entertained by this production.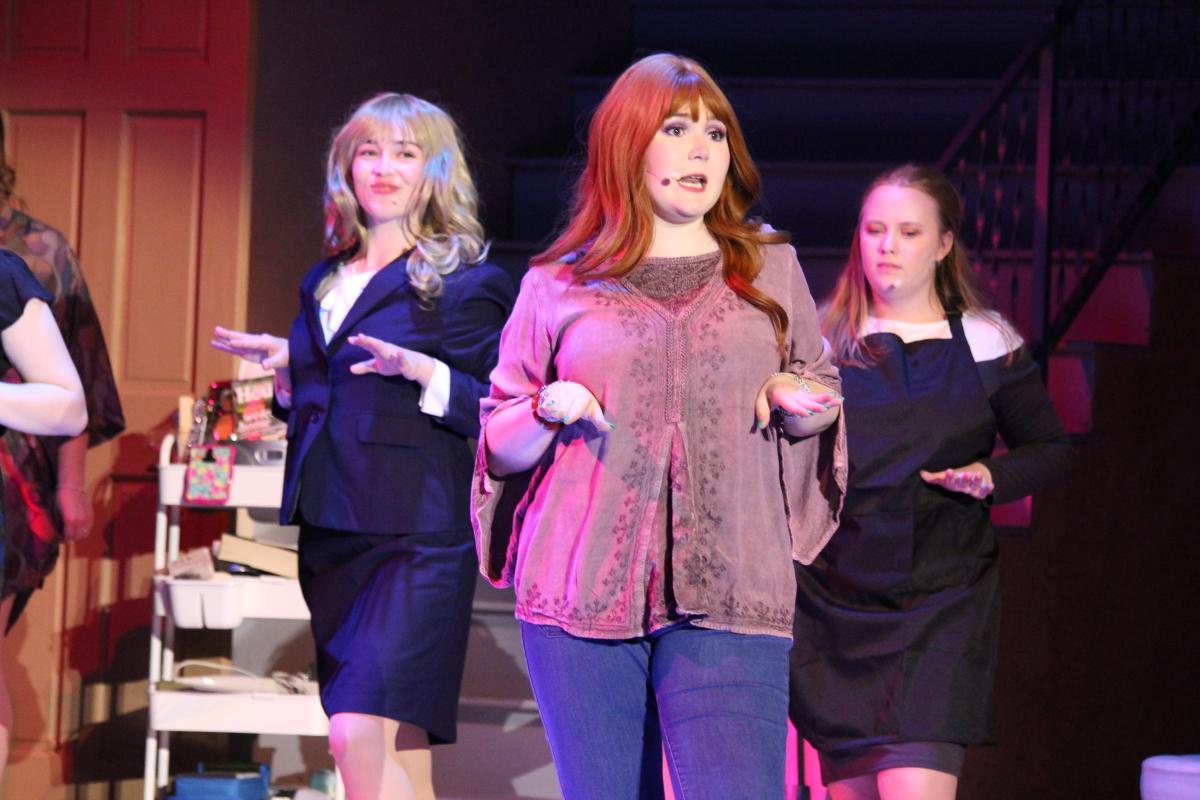 This production has been in the works for several years, originally scheduled for fall 2020, and is one of the largest Saint Mary's has ever produced. The musical was selected for its name recognition and because it requires a predominantly female cast. The compelling, sophisticated storyline explores stereotypes. Elle Woods, the main character, is a seemingly superficial blonde sorority girl who pushes herself to earn her place at Harvard Law School to win back her boyfriend. Over the course of the story audiences learn that Elle and the others she meets while at Harvard are far more complex than what their stereotypes may suggest. Student performer Catherine Cushwa '24 plays the role of Enid Hoopes. She says the message of this musical is about staying true to yourself, in spite of what others think. Cushwa says the cast has been working hard and is excited to have their hard work appreciated by a live audience.
The cast and production team of this musical began working in September to bring this engaging story to life. Abram-Copenhaver said that he relied on the immense collaboration between the Music, Theatre, and Dance programs at Saint Mary's. The energy and excitement in the cast and production team has been the most exciting part of creating this show. His hope is that the performances will be a joyous evening of theatre for all audiences. Student performers share in this hope. Tenley Edvardson '25, who plays the role of Paulette in the musical, hopes audiences will experience joy and laughter in this production and that the energy of the cast is contagious to the campus community.