Stepping Out of Comfort Zones and Into New Adventures
Spending a night at a Buddhist temple, seeing the lights over the Han River, and a trip to a palace were all just a part of a typical night in South Korea for Noreen Maloney '19. Yet, for many students, study abroad experiences like this are not financially viable. When she attended study abroad sessions during first-year orientation, Noreen was told that more than 50 percent of students at Saint Mary's study abroad during their four years. Although study abroad appealed to her, throughout the session, she was convinced she would be a part of the percentage who did not. Fast-forward three years later: Noreen just arrived back to South Bend from an exciting summer study program in Seoul, South Korea.
Noreen and Teresa Brickey '19 were able to study abroad after they applied for and received the Benjamin A. Gilman Scholarship. The Gilman Scholarship is a program that helps students of high financial need study abroad.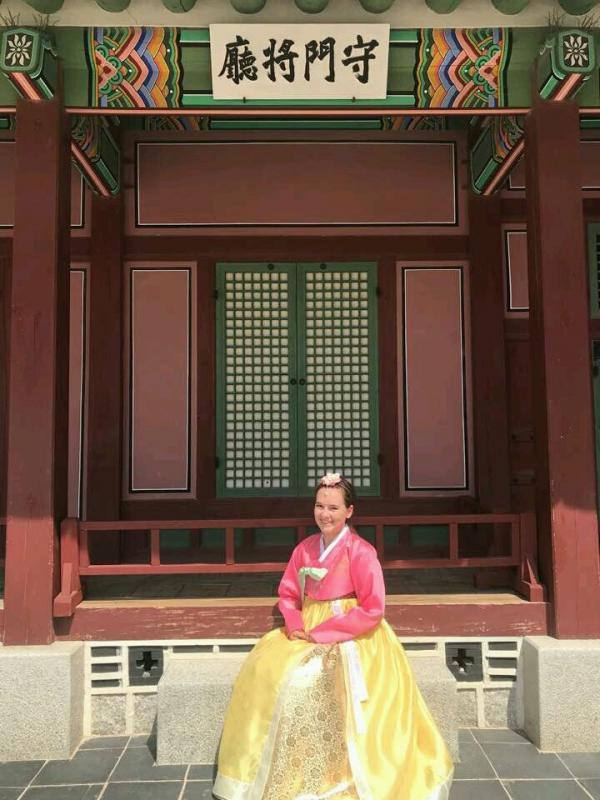 For Noreen, the scholarship presented the opportunity to study at the world's oldest woman's university in the world, Ewha Womans University in Seoul, South Korea. A strong partnership with Ewha since 2008 provides opportunity for Saint Mary's students like Noreen to study at one of the most prestigious universities in South Korea. As a chemistry major who is part of the Five-Year Dual Degree in Engineering Program with the University of Notre Dame, Ewha was a great choice for her, as the first university to offer engineering as degree to women. Beyond the classroom, Noreen had many opportunities to live the experiences of a typical student in South Korea. From a tranquil night staying in a Buddhist temple to living in the bustling city of Seoul, Noreen was able to enjoy more of sites and sounds of the country than she ever imagined when she began her college career. "The more time I spent in South Korea, the more it feels like home," she said.
Teresa has a loaded schedule as  a double major in English writing and global studies with a concentration in anthropology, with minors in Spanish and intercultural studies. Having a clear passion for diversity and the Spanish language, Teresa knew that a five-week summer program in Argentina would allow her to be fully immersed in a new culture. As a place where the English language was rare to hear, Teresa welcomed the challenges of being surrounded by 100,000 other students who spoke Spanish. To her, this would be the best opportunity for her to learn the language.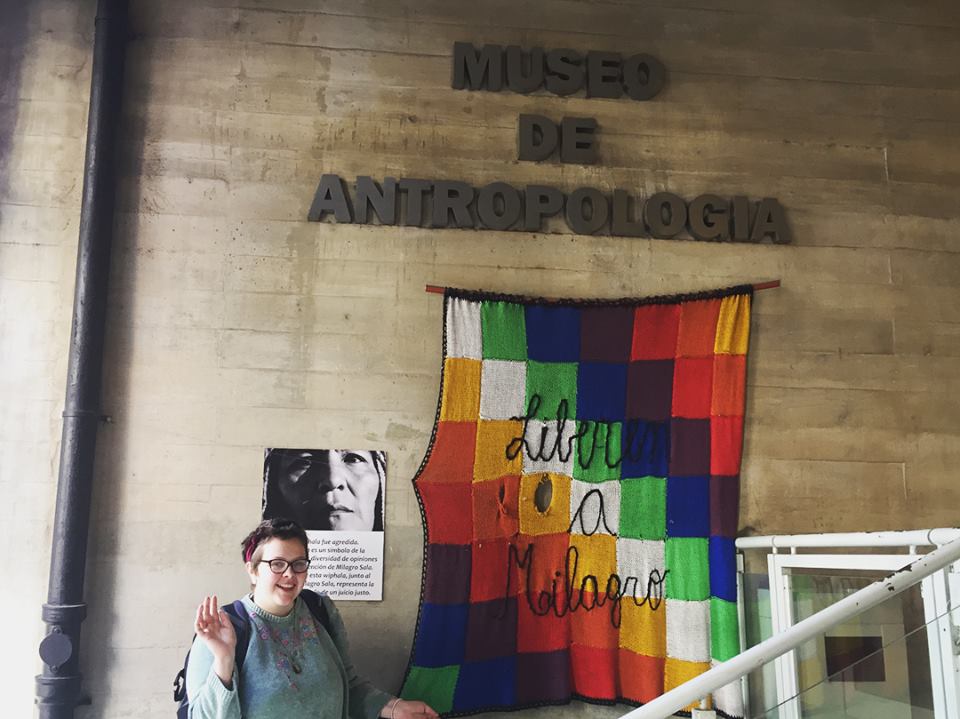 Teresa's summer at the oldest university in Argentina, the Universidad Nacional de Córdoba, has also given her the opportunity to do more than study the language. "My classes here have given me the opportunity to understand history from new perspectives...everyday has been an adventure!" Teresa said.
Her time in Argentina was an adventure, allowing Teresa to go horseback riding at the base of the scenic Andes Mountains and take in the beautiful green views of nearby vineyards. She visited the Anthropology Museum and learned about the rich history of Argentina and the people. She enjoyed nights with her host family, who helped her to see the country in a new perspective.
Noreen remembers when she doubted she would travel abroad, the orientation talk that described traveling to a new country as both a personal and educational experience. Now more full realized for her, she reflected, "When there was that promise of discovery of the universe, Saint Mary's helps guarantee that you get that."