Department of Political Science
Welcome to the Department of Political Science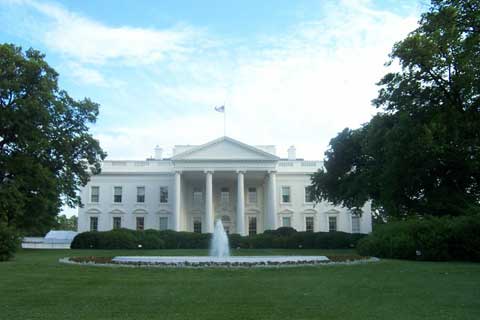 The Political Science major at Saint Mary's College allows students to pursue their interests in politics, in areas ranging from American politics to international environmental politics, from public law to gender and politics, from Latin American politics to political philosophy.
Our course of study prepares the student for graduate study, teaching, or careers in government from the local to the international level, as well as in the allied fields and professions of law, paralegal services, journalism, and business.
Relevance to a Liberal Education
The rationale for a political science program in a liberal education format is the obvious relation of the subject matter to women's very existence. No area of human activity has greater potential and power for directly shaping the lives and fortunes of individuals and societies than does politics. Thus, a truly liberal education must involve the study of politics as a major field of inquiry.
The Study of Political Science
The aim of courses in political science is to provide the student with an understanding of the political environments within which communities operate. Citizens must be able to respond innovatively to their environment and to comprehend, organize, and influence their social and political world.
Political science is the systematic study of the complex forces at work in political environments, and of the political roles and structures whose interactions order life in society.
The major at Saint Mary's College is intended to introduce the student to the major methods of the field, and to provide a background in the concepts and developments of both Western and non-Western political theories. The process of political change, as it affects modern society, is also examined to determine its impact on the practices, processes, and current problems of national and international societies.
Departmental Approach
The department believes that the study of political and governmental life must be both conceptual and experiential. In classes students are taught political concepts and a wide variety of theories to enable them to analyze political behavior. Yet, the department recognizes that students must also learn to connect these theories to the political world. Through fieldwork requirements in classes, the Washington Semester program, the program of internships, its offerings in the Rome and other off-campus programs, and its program of speakers, students are encouraged to explore directly the political universe and to apply concepts and theories to various aspects of that universe.