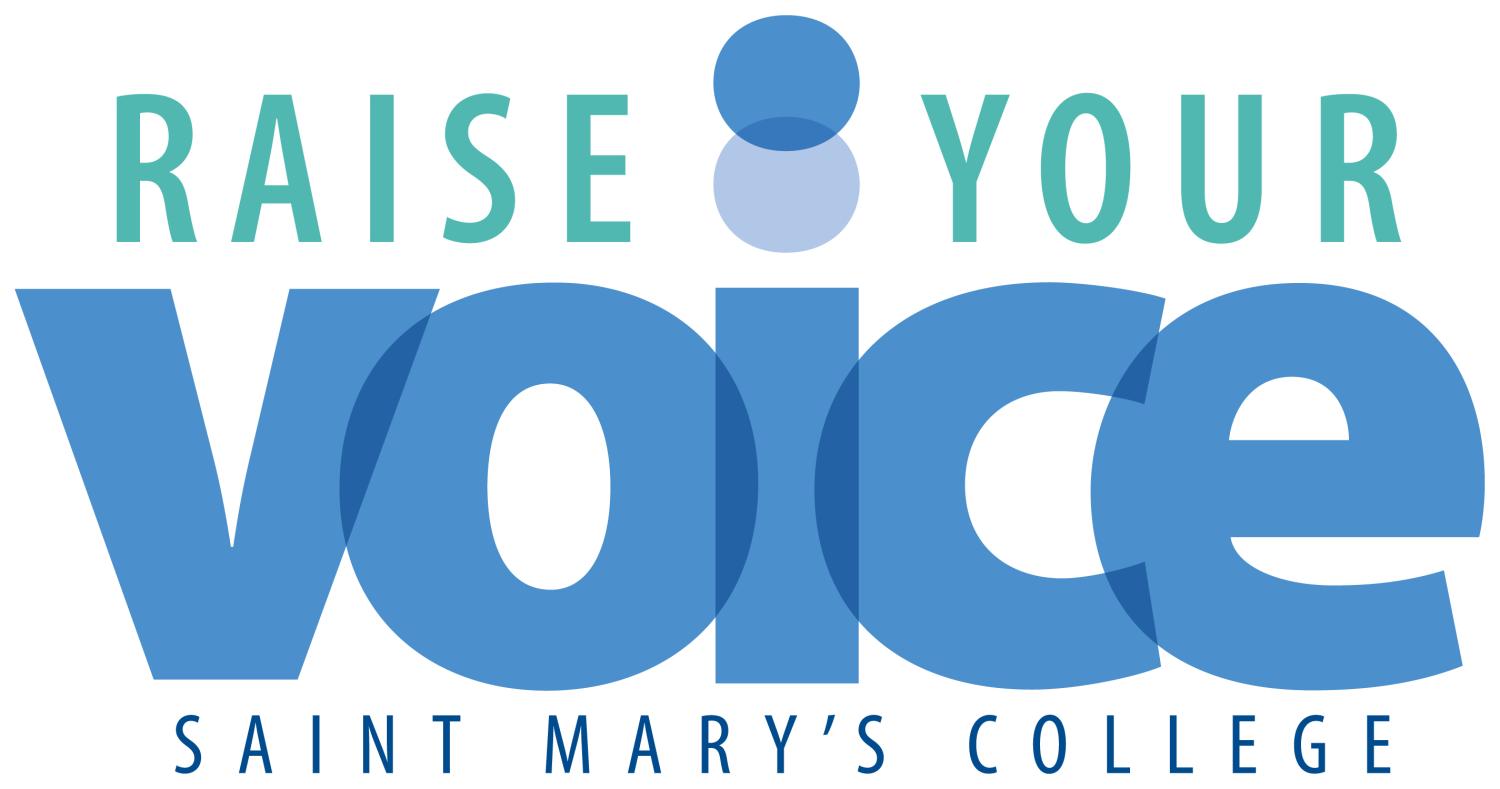 April is Sexual Violence Awareness Month. Victims of sexual violence include people of any age, race, gender, religion, and ability. Not only is sexual violence universally common, for college and college-age students, the statistics grow even more alarming—one in four will experience some type of sexual violence in their college years. 
Saint Mary's is the only women's college in the state of Indiana, and one of 36 in the United States. As a pioneer in the education of women, it is essential that we engage in this difficult conversation. That conversation continues on Saint Mary's College campus from April 17 to 19, 2023 with the return of the Raise Your Voice Symposium. For three days, we present a forum for survivors to share their stories, panels for discussion, and presentations by researchers on sexual violence—essential information for survivors, advocates, and prevention educators.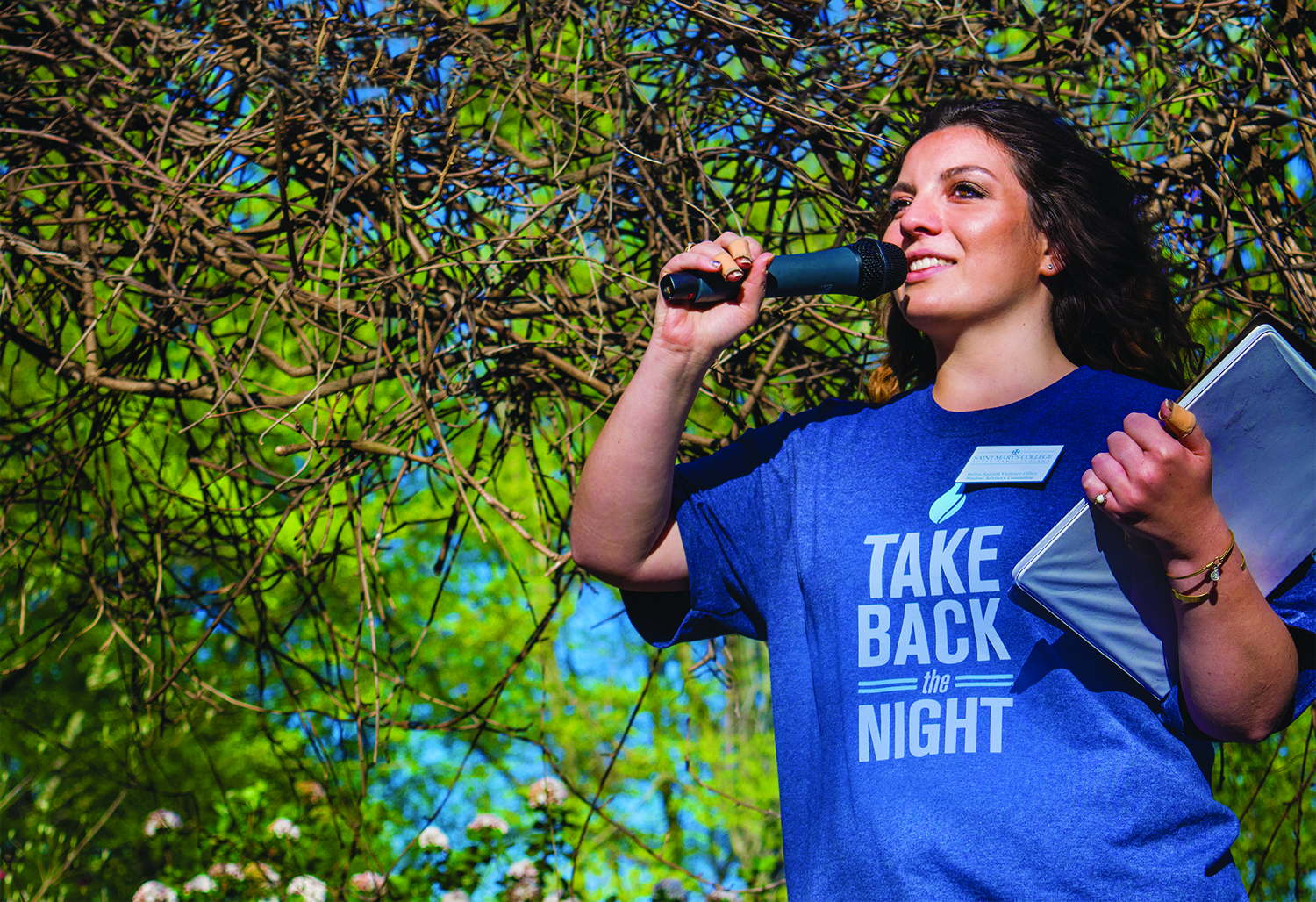 Raise Your Voice: Listen, Learn, Lead
Schedule of Events
April 17
Listen: An Evening with Maggie Nichols
O'Laughlin Auditorium
5:30 p.m. - Resource tables open
6 p.m. - 7 p.m. - Maggie Nichols keynote address and Q&A
7 p.m. - 8 p.m. - Reception, Resource tables reopen
Saint Mary's welcomes athlete, survivor, and activist, Maggie Nichols, for this special in-person event. Known as "Athlete A" in documentation for a majority of the Larry Nassar investigation and lawsuit until coming forward publicly in 2018, Nichols holds a unique position in regard to the current configuration and assessment of USA gymnastics. Learn more about Maggie Nichols here.
A resource fair will be in conjunction with the event and include representatives from local colleges and universities as well as survivor support systems in the community. The keynote talk will be followed by a reception.
This event is free and open to the public.
April 18 
Learn: Educational Workshops and Panels
Rice Commons, Student Center 
9 a.m. – 7 p.m.
On April 18, we welcome experts in the field of sexual violence to lead workshops and speak on panels. Participants can come and go as they please during this full day of education. Learning topics include interdisciplinary responses to sexual violence, supporting LGBTQ+ survivors, spirituality as healing and heartbreak, and advocacy and activism efforts.
9 a.m. – 9:30 a.m.
Welcome Breakfast
9:30 a.m. – 11 a.m.
Interdisciplinary Responses to Gender-Based Violence
Catherine Cerulli '87  
11 a.m. – 12 p.m.
Cause and Effect: Mitigating the Impact of Sexual Assault & Violence Against the LGBTQ+ Community
Meghan Buell (TREES)
Kelly Faust (Saint Mary's College)
Sara Sage (Sage Counseling, LLC)
12 p.m. – 1:15 p.m.
Lunch
1:15 p.m. – 2 p.m.
Spirituality as Healing & Heartbreak
Julia Feder
2 p.m. – 3:30 p.m.
Was That Them or Their Trauma?: Understanding the Impact of Trauma on the Brain
Connie Adams '08
3:30 p.m. – 5 p.m.
Addressing Interpersonal Violence Locally
Liz Boehm (Deputy Prosecuting Attorney - SVU)
Megan Elbin (Family Justice Center)
Nancy Grant (St. Joseph Regional Medical Center)
Autumn Kuespert (YWCA)
5 p.m. – 6 p.m.
Title IX Overview
Kate Lawson (Xavier University)
6 p.m. – 7 p.m.
Advocacy & Activism Panel
Patrice Coleman (Victim Assistance FWPD)
Dr. Jo'Netta Neeley (Victim Assistance FWPD)
Lane Obringer (University of Notre Dame)
Howard Savage (ICESAHT)
APRIL 19
Lead: Take Back the Night
Saint Mary's College
4:30 – 9:30 p.m.
The annual tri-campus Take Back the Night event will kick-off on Saint Mary's campus. Similar to last year, the event will begin at Saint Mary's with food, music, and community before walking across the college campus to the University of Notre Dame for a Survivor Speak Out. The event concludes with a prayer service at the Grotto on the Notre Dame campus.
In case of rain, we will begin in Rice Commons, and the Prayer Vigil will be held in Keenan-Stanford Chapel.
4:30 p.m. – 5:30 p.m.
Kickoff
Saint Mary's Lake Marian
5:30 p.m. – 6:30 p.m.
Walk to Notre Dame
6:30 p.m. – 8:30 p.m.
Survivors Speak Out
Dahnke Ballroom
8:30 p.m. – 9 p.m.
March
Notre Dame campus
9 p.m. – 9:30 p.m.
Prayer Vigil
Grotto