Use This Time to Explore
Examine your options
There's no rush to pick your major at Saint Mary's College. For the majority of programs, you don't really decide until the second semester of your sophomore year. This allows you to use your first year to explore your interests and career options, resulting in a better understanding of your unique passions and discovery of your place in the world.
You're in the right place, whether you have four majors you're choosing between or no idea at all. Professors and advisors at Saint Mary's are here to support and guide you through the process, and we encourage you to discover your own course rather than just follow the norm. Use this time to take different classes, work with advisors, and try out what really interests you. You'll still graduate on time – and you'll explore a rewarding course of study that will help you develop your gifts and set an exciting path for lifelong learning.
93%

of graduates get their degree in 4 years (compared to 38% nationally)

75%

of graduates feel current job fits their goals, and fosters their gifts and passions

100%

complete a culminating experience from research project, thesis or portfolio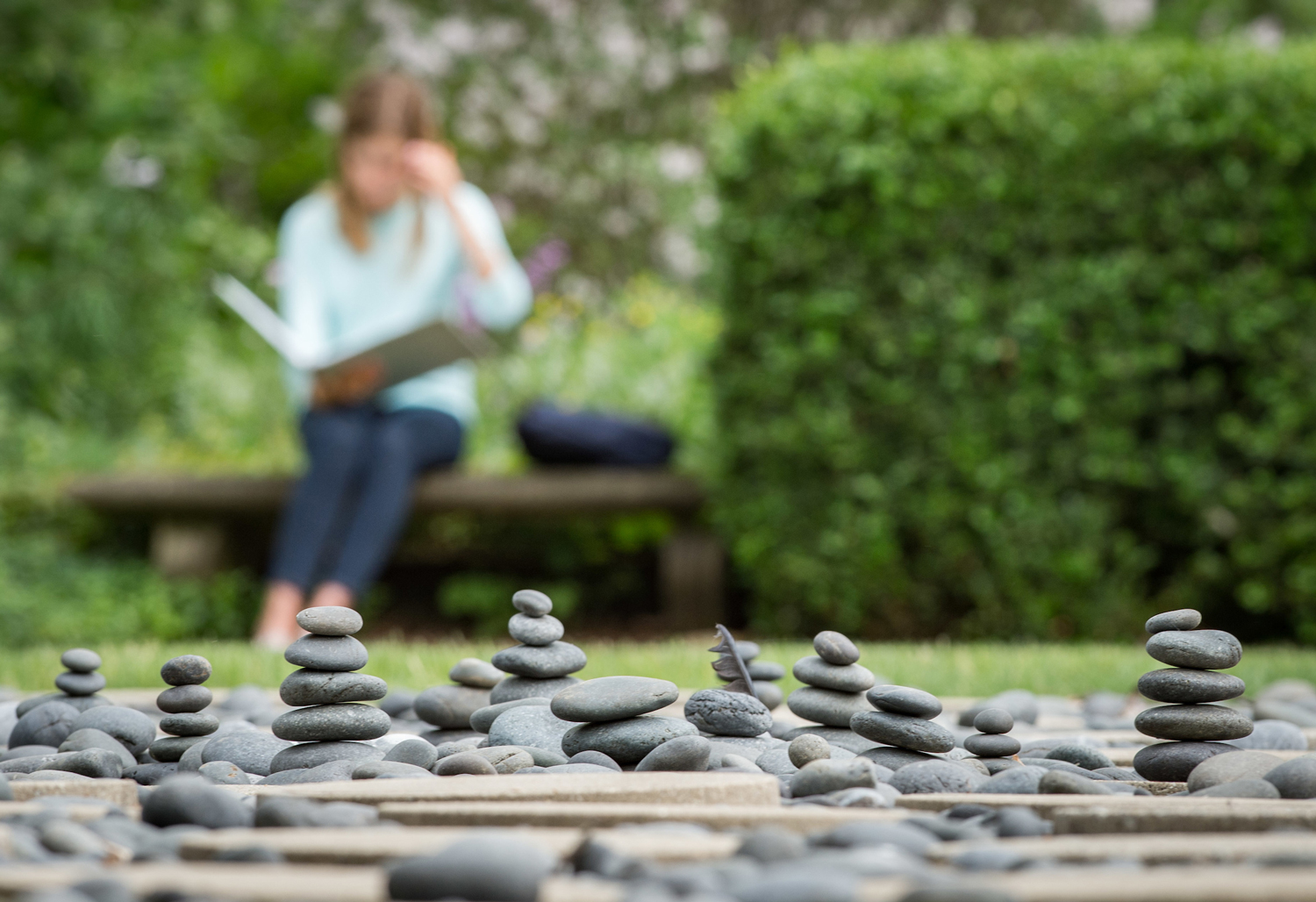 Find your inspiration
We have a well-defined process to help first year students no matter where you are in your decision making process. You'll have a qualified faculty advisor to guide you, curriculum options providing you with a variety of experiences, and the full resources of our career counseling office. Not to mention the hundreds of alumnae who are willing to help mentor you along your way. All of this is aimed at uncovering your passions, and developing an education and career path to lead you to a more fulfilling life.
Resources
The Office of Academic Affairs and First-Year Studies provides advisors who will help you make informed academic decisions. They collaborate with faculty about your needs and monitor your progress towards graduation. They'll also encourage you to take courses suited to your interests and abilities.
Sophia means "wisdom" in Greek. It's the name we give to our general curriculum. But, it's more than a general education program, Sophia is the foundation for all our majors. It provides you with the freedom to explore specific areas of interest within a structured framework to help you focus your studies. Yet, you'll also stretch outside your comfort zone, leading you to greater self-discovery.
The Career Crossings Office offers information and guidance. The staff encourages students to consider more than which careers are associated with specific majors, and ask more fundamental personal questions, such as 'What do I like to do?' The Alumnae Resource Network also provides a database of nearly 5,000 graduates who are willing to assist you with career information, internship opportunities, and personal insights concerning typical career paths.
Morgan Carroll '15 was a communication studies major who always dreamed of living in New York City. She says Saint Mary's helped her push her boundaries and discover more about herself.