Alicante, Spain
This program is currently not accepting applications. The software for study abroad is being updated. Applications will be accepted again starting January 15, 2023. If you have any questions, please contact the CWIL office at abroad@saintmarys.edu.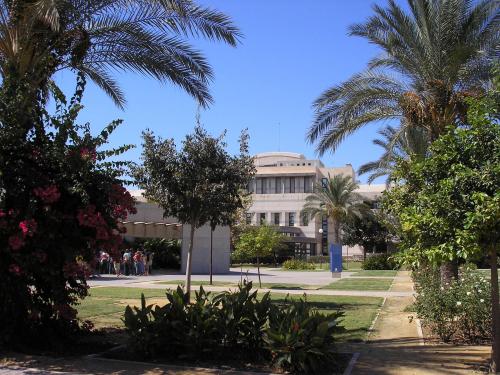 Alicante, the jewel of the Costa Blanca beaches stretched along the Mediterranean, is a harbor city that is both rich in history and pleasantly relaxed. The city's long promenades and endless white beaches have long been guarded by the Castle of Santa Barbara on top of the Benacantil Mountain. The culture, architecture, language, and people have all been shaped by the traders and conquerors – Phoenicians, Greeks, Roman and Arabs – who left their imprint on this axis of trading routes over the centuries.
Students that opt for this course of study attend classes alongside other international students for whom Spanish is not their first language. Current Saint Mary's College students may find Sophia Program information HERE.
Designed as a language-intensive program at the intermediate to advanced Spanish levels students will benefit from a rich language-focused curriculum, taught by professors at Universidad de Alicante (UA). CC-CS students in this program also benefit from a unique culture course taught by the Resident Director called Social & Cultural Realities of Spain. This course allows you to synthesize your immersion experience from understanding daily life in the home stay to the historic and sociological foundations of Spain's current social reality (Spanish Studies Abroad-Alicante).
Eligibility and Requirements
Saint Mary's students wishing to study in Alicante must have completed two semesters of elementary Spanish with a minimum of a 3.0 (B) average in Spanish courses and have an overall GPA of 3.0.
Cost and Financial Aid
Students pay the standard Saint Mary's College tuition rate and a study abroad fee. Room and board rates will be slightly higher than if studying on the SMC campus, each program has a standard accommodation package. Expenses that are not covered are passport and visa fees, domestic and international airfare, personal travel and expenditures, and books and supplies. All students who plan to study abroad are required to pay a non-refundable deposit.
Most Saint Mary's College financial aid can be applied to the semester or year in Alicante but not to a summer program. There are a few financial aid awards from Saint Mary's College that cannot be used while studying abroad, please check with the Office of Financial Aid about your specific aid eligibility.
To learn more about this program and associated costs, click the Application Information button and navigate to the program specific budget sheet.
Insurance
Saint Mary's College provides international health insurance to all students abroad through GeoBlue insurance company. Students on any Saint Mary's study abroad program are automatically enrolled and the fee is included in the cost of the program.
For more information, contact:
Rebecca Méndez
Assistant Director of International Programs
Center for Women's Intercultural Leadership
(574) 284-4740
rmendez@saintmarys.edu