Rome, Italy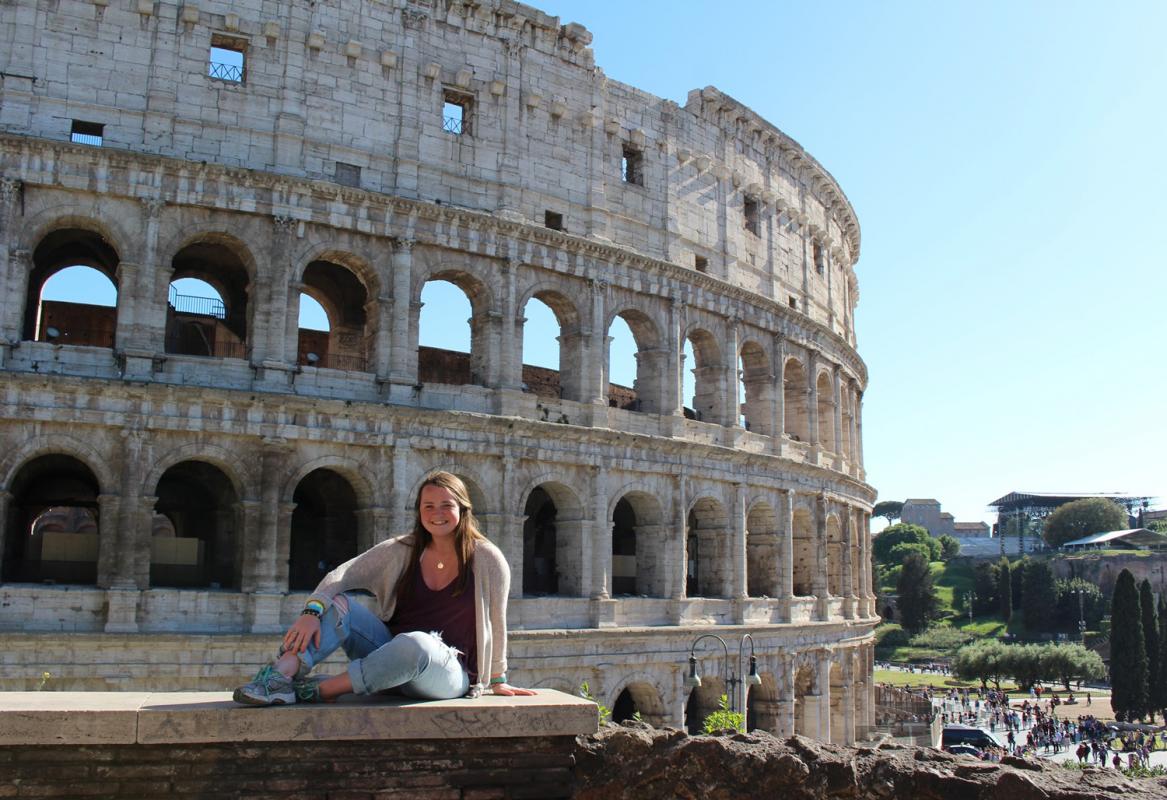 Since 1970 hundreds of Saint Mary's College students have studied in the center of historic Rome and experienced another culture in this unique city. With its 3,000 years of layered history and its 2,000 years as the center of Catholicism, Rome provides an especially stiumlating educational environment. Facilitated by our partner in Rome, John Cabot University (JCU), a year, semester, or summer term (visit the summer program page) in Rome provides a life-changing experience that has a significant and lasting impact on students' intellectual, spiritual, and personal growth.
Curriculum
The program offers three enrollment options: semester, academic year, or summer. While in Rome all students take Italian language courses except those who have already completed a year of intermediate-level Italian. During the academic year most Saint Mary's students take an Italian language course plus 3-4 other courses, with most courses three credits. A wide variety of courses have been pre-approved to meet Sophia Program requirements. Current Saint Mary's College students may find Sophia Program information HERE. JCU offers major and minor programs with upper-level courses in many areas. Students should work with the program director and their academic advisor for approval to take these courses. Saint Mary's students may also apply for internships in Rome through JCU.
Eligibility
Saint Mary's students must have an overall GPA of 2.5/4.0 or better. It is strongly recommended, but not required, that interested students complete a year of college level introductory Italian or its equivalent. Eligibility is based on academic record, personal recommendations, and the assurance of readiness for living and studying overseas. Application should first be made to Saint Mary's College, with admission to the program finalized by John Cabot University. It is important that participating students be positive representatives of Saint Mary's College while abroad. Therefore, a successful candidate is expected to have an exemplary disciplinary record, emotional maturity, and an openness to new experiences and other cultures.
Facilities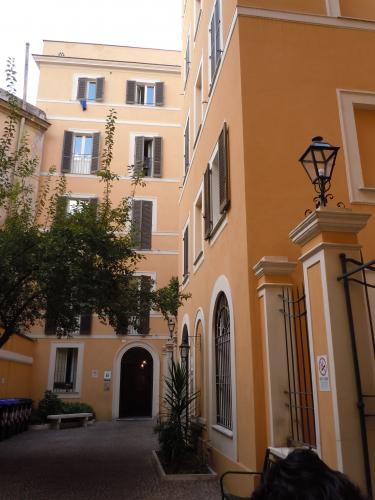 Classes are held on JCU's campuses in Trastevere. All Saint Mary's students live in University owned apartments with Italian and other international students. The units are fully furnished with a kitchen, 1-2 bathrooms, and a common area. RA's are on site plus 24/7 security. A 60-meal JCU cafeteria plan is included.
Travel and Orientation
Students provide their own round-trip transportation to Rome and must arrive on campus in time for the program orientation. Upon arrival, students immerse in the global culture at John Cabot University. They stroll along the cobblestone streets of Trastevere where they live, located within walking distance of the Pantheon, the Forum, Saint Peter's Basilica, the Tiber River, Piazza Navona, and the Trevi Fountain.
Expenses and Financial Aid
Students pay Saint Mary's College tuition, room & board, and a study abroad fee. For semester and full year programs, most Saint Mary's financial aid and scholarships, with the exception of campus employment and some tuition exchange programs, can be applied to the Rome-JCU program. Expenses that are not covered include airfare to Rome, local tranportation costs, personal travel and entertainment, meals other than those provided by the JCU cafeteria plan, books and supplies, laundry, and personal expenditures. To learn more about this program and associated costs, click the Application Information button and navigate to the program specific budget sheet.
Insurance
Saint Mary's College provides international health insurance to all students abroad through GeoBlue insurance company. Students on any Saint Mary's study abroad program are automatically enrolled and the fee is included in the cost of the program.
For more information, contact:
Jennifer Zachman, Ph.D.
Associate Professor of Spanish and Chair,
Department of Modern Languages & Cultures
Faculty Coordinator of Study Abroad Programs
jzachman@saintmarys.edu