Department of Art
When potential finds its path
Do artistic concepts and creative energy flow through your mind and your soul? Are you ready to take your talents and see how far you can go? Whether your passion lies in textiles, furniture design, new media, painting, photography, ceramics, silkscreening, video art, other creative areas, or art history, Saint Mary's College is where you can develop, expand, and launch your gifts beyond your imagination.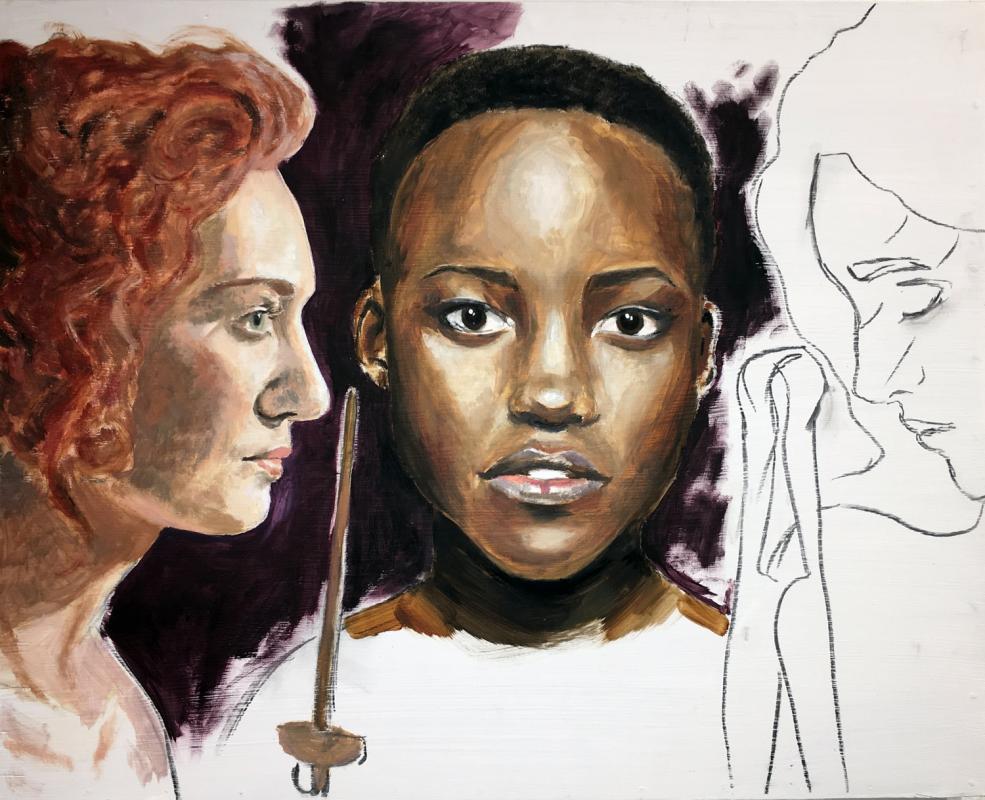 58%

of art majors study abroad

18

average class size at Saint Mary's

100%

of art majors create a comprehensive body of work for exhibition
"I love Saint Mary's because I get to take everything I'm learning – Italian, psychology, philosophy – and put it into my art."
— Ellen Smithey '17
Study the arts abroad
You always knew your art could take you wherever you dreamed. At Saint Mary's, you can combine your love of creativity with a study abroad opportunity in more than two dozen countries around the world. A particular favorite for art students is our Rome program, which offers exposure to historically significant sites in the art world and a variety of course offerings to complement your studies.
Create a Body of Work – Your Work
Your four years at Saint Mary's will culminate in your senior comprehensive exhibition — a body of work with depth and unity that will be presented in one of our three galleries. Your exhibition becomes an invaluable portfolio for both career and graduate school applications. You'll also have many opportunities to work collaboratively with other students, with direction and nurturing from our dedicated faculty, all of whom are accomplished artists themselves.

Join a community of creativity
Through exhibitions and events in our Moreau Art Galleries, you will meet with national artists and participate in special projects and workshops. You'll also engage in a variety of fun and meaningful activities, like field trips to museums and galleries, and Art Club activities like film screenings.
Customize your art degree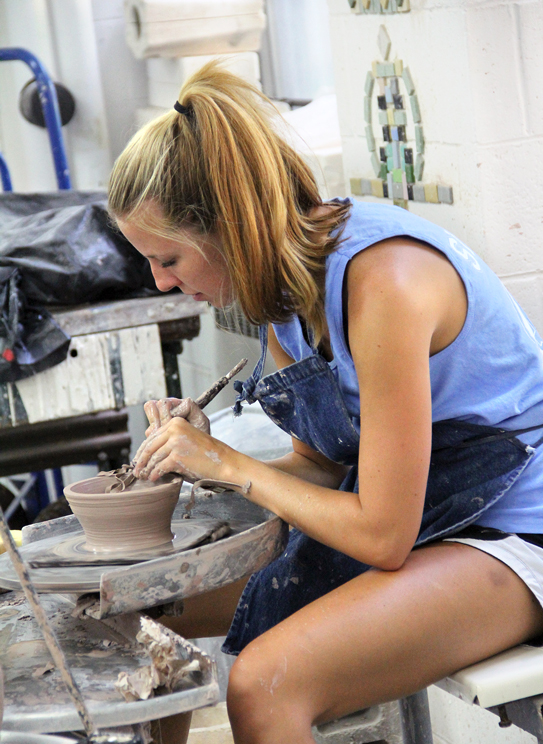 Our BFA and BA in Studio Art degrees allow you to focus your studies in Painting, Fibers, Sculpture, New Media, Ceramics, Photo Media, or Printmaking. We also offer multiple options if art history is your calling from a minor, concentration or even double major. And if your passion for art is something you would love to pass on to future generations, we offer a Teaching Certification for the Visual Arts (PreK–12) in partnership with our department of education. You'll also find that the liberal arts curriculum at Saint Mary's gives you a broader understanding of people and the world, a skill set that has led many graduates to leadership positions.
Create your career
With an art degree from Saint Mary's, you'll discover that career opportunities are near limitless. Our graduates are employed in a variety of fields as creative directors, concept designers, UI designers, and art directors. Many also have started their own businesses or teach art. Others work as art therapists or have achieved graduate degrees in numerous disciplines. Where will your dream take you?