Department of Religious Studies
Pursue the big questions at a Catholic women's college
It is undeniable that religion is a major force in our world today and such a major force must be studied. You're in the pursuit of the larger questions, and whether or not you're religious, you can join the ranks of Saint Mary's women who have been taking the lead in the study of religion and theology since 1946. Saint Mary's is the first Catholic college in the nation to offer an undergraduate major  in religion and the first Catholic college to offer advanced degrees in theology to women. President Emerita Sister Madeleva Wolff, CSC was a pioneer for women's study of Catholic theology and following her spirit, the department continues to offer a major or a minor in religious studies preparing you for a wide variety of careers and roles of leadership in the church and beyond.
As a student at Saint Mary's, you will take two religious studies courses and it is usually these courses that many students are compelled to further study— whether it's a professor that inspires you, a topic that interests you, or a question that befuddles you. While the courses and professors can help you grow and support you in your specific religion, full-time faculty will also guide you to study religion as an outsider. With a focus on learning about a variety of religious traditions as well as deeper knowledge of Catholic theology, you can embrace empathy, inclusivity, critical thinking skills — using your knowledge of the theological context to form your voice.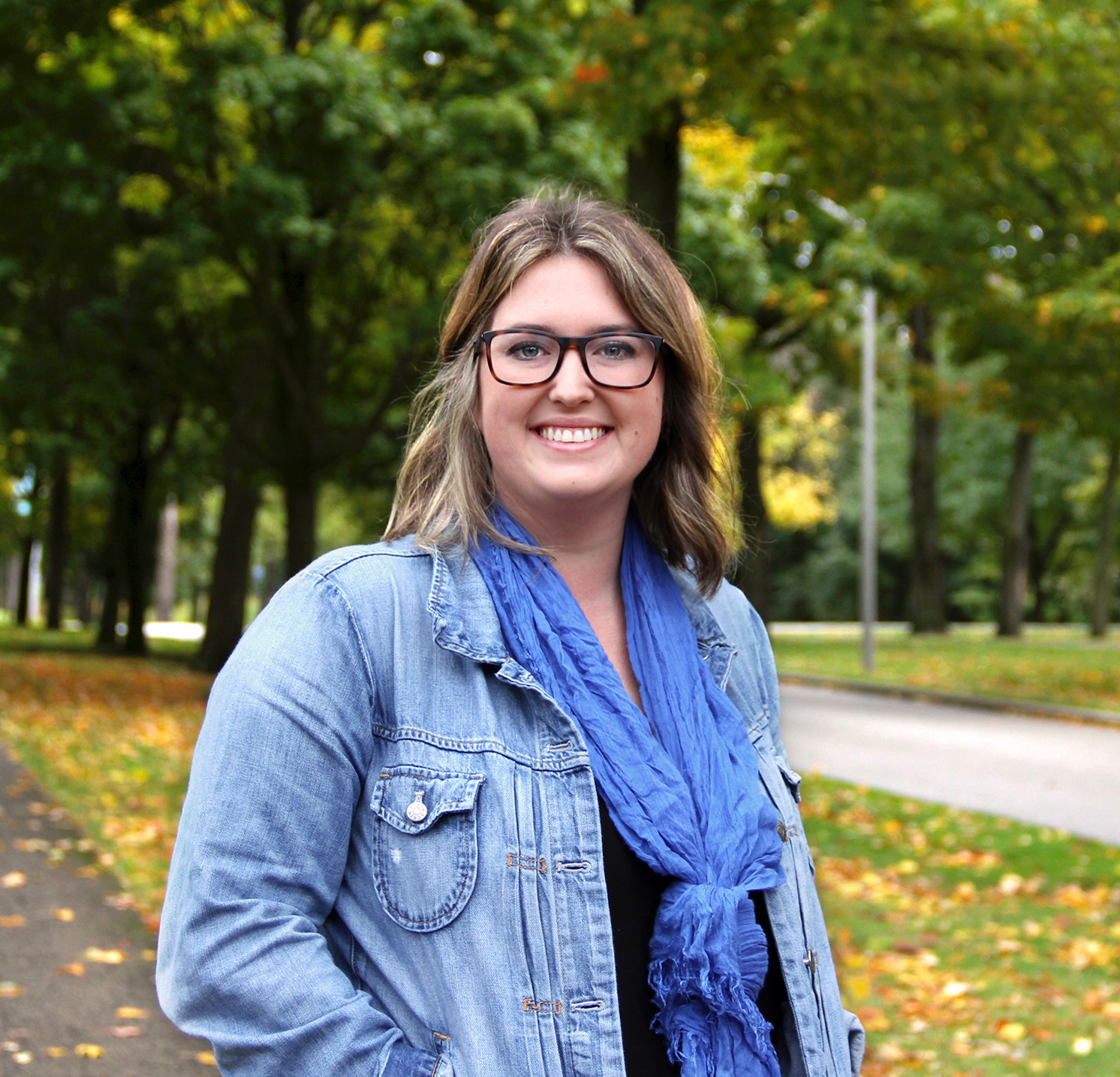 "Saint Mary's cultivates such faith-filled disciples on an individual level."

– Caroline Ebberwein '17
Connect with communities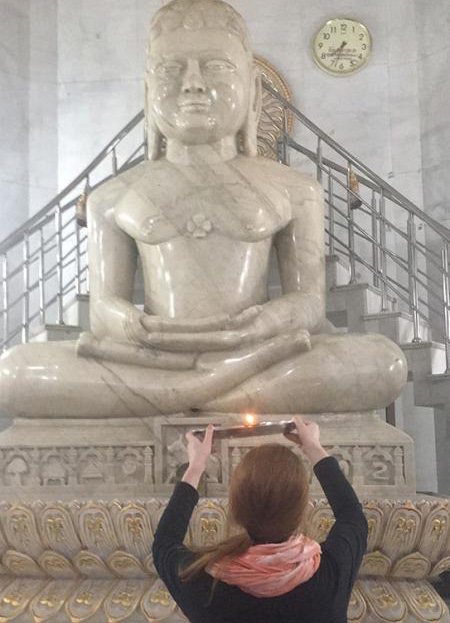 Whether studying abroad, visiting religious sites in the South Bend area, or serving at a local homeless center, Saint Mary's women are curious, eager to learn, and empowered to make a difference. Here, you will learn from interfaith and ecumenical efforts in the community where students engage with other religions through site visits, study, and meetings with the Women's Interfaith Dialogue Group.
Religious students faculty regularly travel around the world, pursuing their research further or leading students on trips. Last summer, Assistant Professor of Religious Studies Molly Gower traveled to India to learn about Jainism.
Faculty mentorship by experts in the study of religion
Your professors will get to know you and lead you deeper into the study of religion in small classes that foster discussion. They are accomplished experts and scholars who match their passion for their subject matter with a dedication to teaching and mentoring. Their areas of expertise include Catholic studies, biblical studies, religion and literature, ethics, history of Christianity, women in religion, and interreligious dialogue.
94%

said their education prepared them well or very well for a job

18

average class size at Saint Mary's

50%

study abroad
Career opportunities for religious studies majors
It is easy to pair the religious studies major with many other majors at Saint Mary's including business, communication studies, history, sociology, and more. As a religious studies major, you will be equipped to choose a variety of career paths in the church and beyond.
Deirdre O'Leary '16
Religious studies major
Echo Parish Apprentice at Most Holy Trinity Catholic Church
Houston, TX

Liz Bajema '11
Religious studies and chemistry double major
PhD candidate in chemistry at Northwestern University
Chicago, IL

Katie Harrison '04
Religious studies and philosophy double major
Attorney at Campbell & Levine, LLC
Pittsburgh, PA