2020 Commencement Celebration
May 27-28, 2022 
We look forward to welcoming you back in person to take part in the traditions of an on-campus graduation and to fully honor your accomplishments.
The ceremony will be livestreamed and the link will be available on this page the day of the ceremony.
The decision to move the ceremony indoors due to inclement weather will be announced by 9:00 a.m. on this website and on social media. Rain tickets are not necessary to attend the indoor ceremony in Angela Athletic & Wellness Complex.
Schedule of Events
Friday, May 27
4:30 - 6:15 p.m. 
Le Mans Tower Tours
4:30 - 6 p.m.
Handprints on the Wall (Student Center tunnel) 
6:30 - 7 p.m.
Opening of the Circle/Walk Down The Avenue
7 - 9 p.m.
Party on The Island (Class of 2020 registered grads only) 
Saturday, May 28
12 p.m.
Commencement Ceremony, Le Mans Green
Reception in Cushwa-Leighton Library 1:30 to 3:30 p.m. 
Inclement weather information and location will be announced by 9:00 a.m. on May 28.
2:30 - 4:30 p.m.
Handprints on the Wall (Student Center tunnel)
5 p.m.
Mass in Holy Spirit Chapel, Le Mans Hall 
Contact Michelle Egan, mlegan@saintmarys.edu, with questions. We will continue to update this page with the latest information!
Our 2020 Celebration Speakers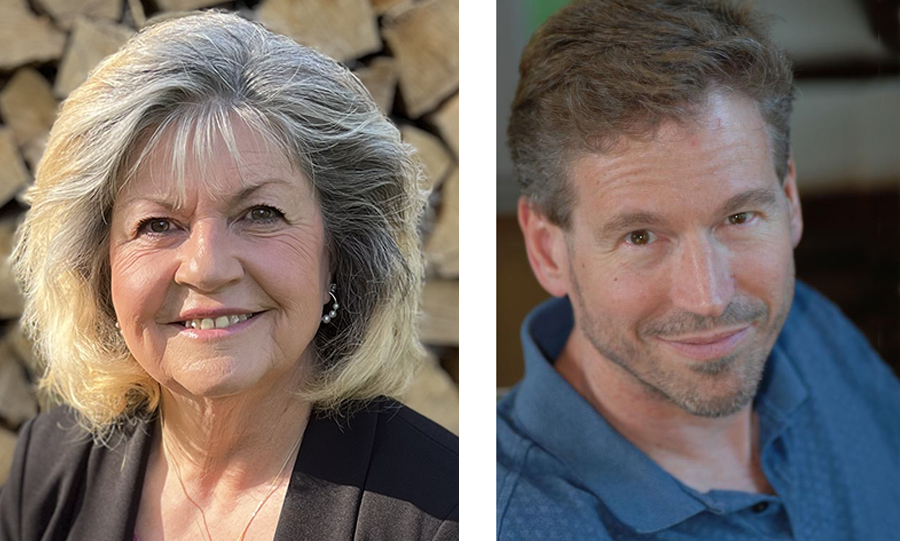 Saint Mary's is pleased to announce former Interim President Nancy P. Nekvasil, Ph.D., as our Commencement speaker for the Class of 2020. Nekvasil was a member of the Saint Mary's community for 37 years, and was interim president in May 2020 when the class graduated.
"When we were forced to have a virtual graduation, my strongest desire was to celebrate the graduates' accomplishments with them in person as soon as possible. I am thrilled beyond words to see everyone again and be with the class. It brings me full circle to completing my time at Saint Mary's College," Nekvasil said.
Nekvasil holds a doctoral degree from the University of Notre Dame and has been a member of Saint Mary's Department of Biology for more than 30 years and department chair for nearly a decade. Nekvasil has received many awards and honors during her tenure, including the Maria Pieta Award for extraordinary teaching, the Spes Unica Award for exceptional service to the College, and the Carmi and Chris Murphy Faculty Award for Student Mentorship of the Senior Comprehensive. She has also served the College as provost and senior vice president for Academic Affairs. 
Also offering words to the class will be Bill Svelmoe, Ph.D., professor of history, Svelmoe has taught at the College since 2000 and is an active member of the College community. He serves as a faculty representative in the Athletics Department and has acted in a number of Saint Mary's theater productions.
What I love most about Saint Mary's are the traditions and the friendships I've made that I will cherish forever.

Abigail Frances Smedley

Elementary Education

What I love most about Saint Mary's is the community and the life-long friends I have met here.

Abigail Mabry

Business Administration

Following graduation I will attend graduate school for my master's of marriage and family therapy at Syracuse University in hopes to one day have a private practice.

Abigail Marion Seubert

Psychology

My future plans include working on a Progressive Care Unit

Abigail Mengel

Nursing Science

I love that the professors here at Saint Mary's make it their life-long mission to help each of their students discover who they want to become.

Alana Cieszykowski

Mathematics

"Wherever you go, go with all of your heart."
—Confucius

Alayna Gabrielle Haff

Communication Studies

A little girl from Mexico dreamed of receiving her diploma and honoring her people. She worked hard and always believed she could accomplish her greatest goal. She finally did! Esto es para mi gente.

Alexa Zapata Fernandez

Psychology

I have been called to be an educator. I will be teaching third grade in Arizona for the upcoming school year. I am sad to leave Saint Mary's and the friends I have made here but am excited for this new chapter of my life.

Alexandra Majchrowicz

Elementary Education

I love the feeling of home you always get.

Alexandria Balok

Social Work

What I love most about Saint Mary's is how over the past four years it became my home away from home. The community is so much more than the school, I have met my forever friends and made memories that will last me a lifetime. Saint Mary's will always hold a special place in my heart.

Alexis Ann Caron

Political Science, Global Studies

I'm ready to start my career as a speech language pathologist! I will be completing my CFY at a pediatric clinic where I will serve children and their families with speech, language, and other communication disorders. I am looking forward to giving back to my community and live out my calling.

Alexis Lemus

Master's in Speech Language Pathology

I have a job lined up in the ICU at Silver Cross Hospital in New Lenox, IL. I am very excited and I hope to get a lot of experience so I can become a traveling nurse! My goal is to travel and see as many places as I can to find a beautiful state to live and settle down in and go to graduate school.

Alexis Marie Pullara

Nursing Science