Communicative Sciences and Disorders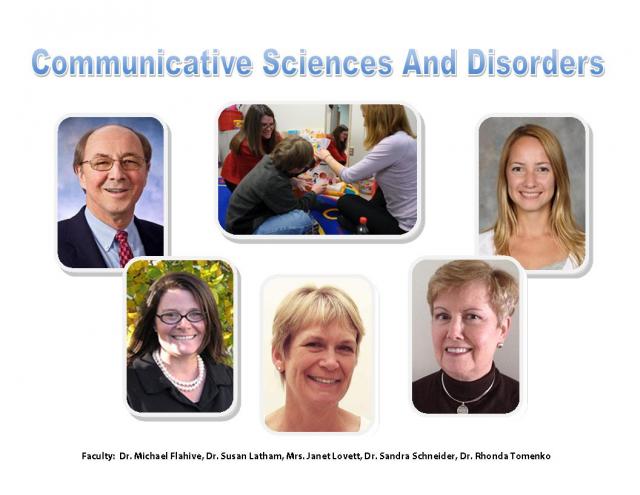 Program Description
The Communicative Sciences and Disorder major is designed to provide information about speech and language pathology and audiology to students who have interest in this field. Instruction in this program is balanced between the theoretical and the pragmatic. Students study the causes, characteristics, and therapies for various disorders of communication. Study of the anatomy and physiology of speech and hearing is also an integral component of the program. In addition, students take courses in psychology. Clinical practicum experiences, internships, and independent study are also available.
Most students select this major in preparation for further study of communicative sciences and disorders in graduate school. Admission to graduate programs in speech-language pathology and audiology are highly competitive, often requiring a minimal GPA of 3.4. Following graduate school, they may enter the field as speech-language pathologists or audiologists. Others choose the major to gather information that is beneficial to their professional and personal lives.
Mission Statement
The mission of the communicative sciences and disorders program is to develop knowledgeable and empathic clinicians who are prepared to function effectively in diverse clinical settings with competencies that reflect strong liberal arts education grounded in social responsibility.
M. Flahive, S. Latham, J. Lovett, R. Tomenko, S. Schneider