History Major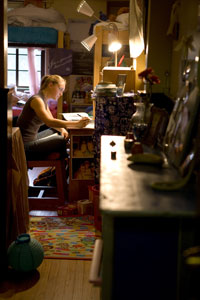 People. Societies. Places. Cultures. In our history major, you'll not only study these in the context of history, but you'll explore how these impact our current social and global consciousness. 
The Experience
Expert faculty members place emphasis on research and writing skills, and the ability to think logically and innovatively about materials covered. You're encouraged to seek a dual major by pairing history with another discipline such as political science, English, or education.
The Requirements
Immerse yourself in the critical process of gathering, analyzing, and interpreting historical information. In your senior year you bring it all together and select a topic to research for your senior comprehensive project. In the spring semester of your senior year you present your research to the history department. 
The Writing
You'll submit a portfolio of research papers written in your history courses for evaluation. You're awarded the Advanced Writing Proficiency upon successfully completing the senior research paper in the Senior Seminar.
The Results
Previous graduates in history are employed in a wide spectrum of activities in the business, professional, and academic worlds. Careers range from finance to journalism, from teaching to politics, from librarians to museum curators, from editing to law.