Symposium 2017
The 2017
Symposium on Saint Thomas Aquinas

Wednesday, March 1, 2017
7:00 PM
Student Center - Rice Commons
Reception to follow
Free and Open to the Public
"After Laudato Si', Revisiting the
Ecological Legacy of Thomas Aquinas"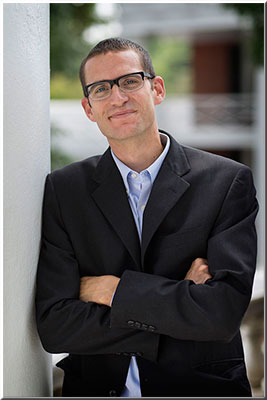 WILLIS JENKINS
Associate Professor of Religion, Ethics, and Environment
University of Virginia
ABOUT HIM
Professor Jenkins is author or editor of numerous works about environmental ethics and Christian theology, including The Future of Ethics:  Sustainability, Social Justice and Religious Creativity and Ecologies of Grace: Environmental Ethics and Christian Theology. 
ABOUT HIS TALK
Perhaps the most enduring theological legacy of Pope Francis's encyclical, Laudato Si', will be its ecological expansion of human dignity. Surprisingly silent in that expansion, however, is commentary on Thomas Aquinas. This lecture considers reasons for the perfunctory treatment of Thomas in an environmental encyclical, sketches alternative readings of Thomas friendly to the encyclical's theological project, and places both encyclical and broader tradition in the context of global environmental thought.
For further information, please contact Department of Religious Studies, 574-284-4534.
This Symposium is sponsored by the Joyce McMahon Hank Aquinas Chair in Catholic Theology, held by Dr. Joseph Incandela.