Symposium 2018
The 2018
Symposium on Saint Thomas Aquinas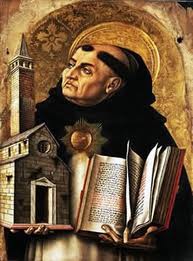 Thursday, March 22, 2018
7:00 PM
Little Theatre - Moreau Center of the Arts
Reception to follow
Free and Open to the Public
The God of the Bible and the God of the Philosophers
ELEONORE STUMP
Robert J. Henle, S.J., Professor of Philosophy Saint Louis University
ABOUT HER
Professor Stump is the Robert J. Henle Professor of Philosophy at Saint Louis University, where she has taught since 1992. She is also Honorary Professor at Wuhan University and at the Logos Institute, St.Andrews, and she is a Professorial Fellow at Australian Catholic University. She has published extensively in philosophy of religion, contemporary metaphysics, and medieval philosophy. Her books include her major study Aquinas (Routledge, 2003) and her extensive treatment of the problem of evil, Wandering in Darkness: Narrative and the Problem of Suffering (Oxford, 2010) and her Atonement (Oxford, 2018). She has given the Gifford Lectures (Aberdeen, 2003), the Wilde lectures (Oxford, 2006), the Stewart lectures (Princeton, 2009), and the Stanton lectures (Cambridge, 2018). She is past president of the Society of Christian Philosophers, the American Catholic Philosophical Association, and the American Philosophical Association, Central Division; and she is a member of the American Academy of Arts and Sciences. 
ABOUT HER TALK
It is common among contemporary theologians and philosophers to suppose that the God of the Bible is radically different from the God of the philosophers. The God of the philosophers is generally understood to be the God of classical theism, whose standard divine attributes are those paradigmatically given by the great medieval philosophers of the three monotheisms, Averroes, Maimonides, and Aquinas: simplicity, eternity, immutability. By contrast, the God portrayed in the Bible generally is very human. When Genesis says that human beings are made in the image of God, the stories of God in the Bible bear out the claim. By contrast with these biblical representations of God, to many people the God of classical theism seems unresponsive, unengaged, and entirely inhuman. In this paper, I argue against the supposed inconsistency and try to show that the God of classical theism is the engaged, personally present, responsive God of the Bible.
For further information, please contact Department of Religious Studies, 574-284-4534.
This Symposium is sponsored by the Joyce McMahon Hank Aquinas Chair in Catholic Theology, held by Dr. Joseph Incandela.