You're #officiallySMC!
---
We understand...
We understand the uncertainty caused by the coronavirus outbreak, and that many families are experiencing anxiety at this time. We have decided to officially extend our deposit deadline for all accepted first year students to June 1 in an effort to help families finalize their plans during this difficult time. Saint Mary's is committed to working with each of you individually over the next weeks and months to ensure you feel comfortable with your decision. Whether it's accepting pass/fail grades and delayed final transcripts, to conversations regarding financial aid, we're flexible and willing to work with you. We are all here for you and strongly encourage you to reach out to our Admission and Financial Aid offices with questions. While it is too early for all of us to understand the impact of the significant changes happening across the country and the world, we want you to know that we are working on ways to help you during this trying time. Please hang tight, be well, and stay in touch with us!
Want to virtually connect with your admission counselor? Click here to register for this opportunity!
---
Steps to Become a Belle
Here are your next steps to prepare you for life at Saint Mary's. If you have any questions, contact your admission counselor.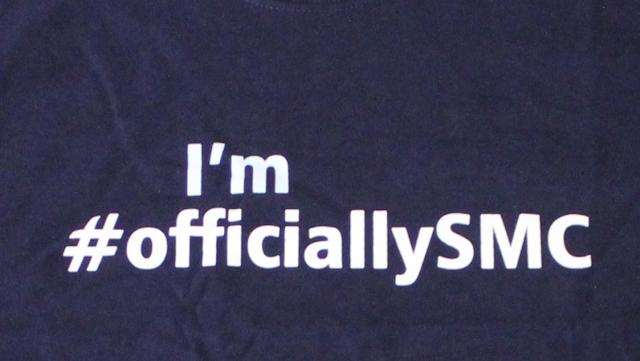 Congratulations on your admission to Saint Mary's College! We are thrilled to welcome you to the Saint Mary's community.
*The enrollment deposit is $400. If you plan to live on campus, $200 covers your residence hall security deposit, and $200 will be credited to your tuition bill. If you plan to live off campus, with family, the entire $400 is credited to your tuition bill.
Once you've deposited and become #officiallySMC, you're ready to:
Set up your Saint Mary's email account. Follow the instructions in the email you received from ResNet@saintmarys.edu.
Complete your housing application once it's available. Watch your new Saint Mary's email account for a message from eRezLife that will tell you everything you need to know about the housing process.
Complete your health form when you receive it in June 2020.
Start packing! Here is a list to help you get started.
Belles Beginnings - First-Year Orientation
Move-in day, Thursday, August 20, marks the beginning of first-year orientation, called Belles Beginnings. The two-day orientation program for students and parents provides a great opportunity to gain lots of great information and fun activities to help both students and families transition into Saint Mary's. Belles Beginnings ends with a Mass late afternoon on Saturday, August 22. Book hotels today as Notre Dame and Holy Cross College host orientation the same weekend!
More details about orientation will be available soon and students enrolled in the Class of 2024 will be notified once they're available.
Sneak Preview Days
Join us on the campus of Saint Mary's College for a day in June to get a sneak preview of campus life and be better prepared when you arrive on campus in August! Parents are encouraged to attend. Please note that attendance to this program is not mandatory.
The scheduled program begins with a welcome at 9 a.m. (EST) and ends soon after lunch, with opportunities to visit offices at your own pace afterwards. Continental breakfast and lunch are provided, and there is no charge to attend this program. Registration is required.
Other Next Steps
Don't forget to send the following information to the Office of Admission:
Final high school transcript (incoming first-year students only)
College transcripts (if applicable)
Send the following to the Office of First Year Studies:
Official score reports from AP or IB exams (incoming first-year students only)
It's your time to change the world, and experience your own amazing changes while you're at it. We can't wait to officially welcome you to the Saint Mary's family!