Global Engagement Initiatives
Part of the CWIL mission is to prepare all Saint Mary's students to be globally competent through our lectures, events, and resources for campus internationalization and global engagement. Here are more ways we're engaging students.
Women Going Global
This online directory includes information about international education and programs at women's colleges and universities around the world. According to research by the NAFSA Women's College & University Institutional Interest Group (IIG) and led by Saint Mary's College in 2018, there are women-centered higher education institutions in about 20 countries within Asia, Europe, North and South America, and Australia. It also includes links to international programs at each institution, and promotes international partnerships among women's colleges and universities worldwide. 
Global Intercultural Dialogue
We initiated the Global Intercultural Dialogue (GID) among women's college students around the world during the 2020 International Education Week with virtual events. More than 200 students from women-centered higher education institutions in Asia, the Middle-East, Europe, and North and South America participated in the GIDs since then. Discussion topics chosen by the students include "Impact of COVID on Students and Societies," "Social Media Usage During the Pandemic,"  "Changes of Gender Roles in Our Societies," "Dating Culture and Marriage Traditions," "Environmentalism in Our Countries," "Significance of Women's Colleges/Universities," and "The Importance of Women in Leadership Roles." The GID initiative has promoted mutual understanding among college students and strengthened international partnerships among participating institutions.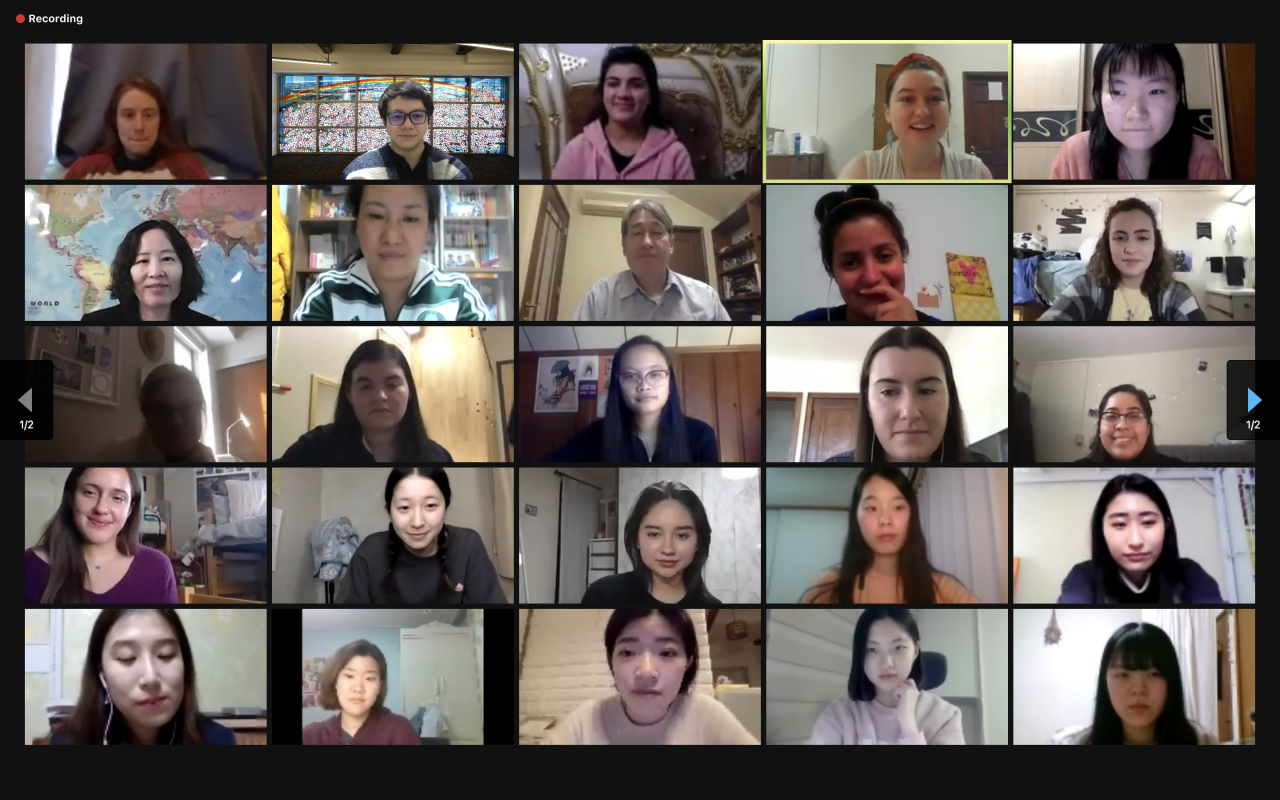 Participating institutions include:
Royal University for Women, Bahrain
Brescia University College, Canada
China Women's University and Shandong Women's University, China
Colegio Nuovo of the University of Pavia, Italy
Jissen Women's University and Ochanomizu University, Japan
Universidad Femenina del Segrado Corazon (The Women's University of the Sacred Heart), Peru
Ewha Womans University, South Korea
Saint Mary's College, St. Catherine University, and Wesleyan College, United States
The Newnham College of the University of Cambridge in the UK, and the Vietnam Women's Academy will also join us soon. 
International Education Week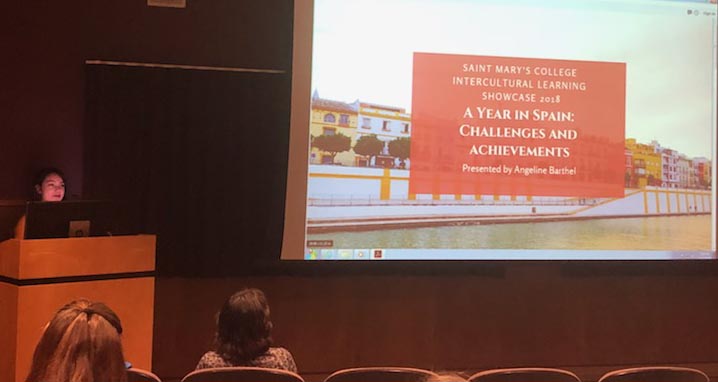 The International Education Week (IEW) is a national joint initiative of the US Department of State and the US Department of Education. It is part of the US government's "efforts to promote programs that prepare Americans for a global environment and attract future leaders from abroad to study, learn, and exchange experiences." It is also an opportunity to celebrate the benefits of international education and exchange, and helps raise international and intercultural awareness. Saint Mary's started to celebrate the IEW in 2006. CWIL, together with International Student/Scholar Services, the Department of Modern Languages and Cultures, the Department of Global Studies, and Around the World Club and other student clubs offered guest lectures, events, and cultural performances, including Passport Photo Day, Intercultural Learning Showcase, a panel discussion on study abroad and career development, the Global Research Panel, the Global Intercultural Dialogue, Global Women's Leadership Panel, Writing Across the World, Arts around the World, lantern making, films, International Karaoke and Dance Party, International Cultural Festival, international food, international flag celebration, and more.
For more information about global engagement initiatives, contact Alice Yang, PhD at syang@saintmarys.edu.