Ana Martin del Campo, SMC '15
Assistant Director of Admission/Chicago Regional Representative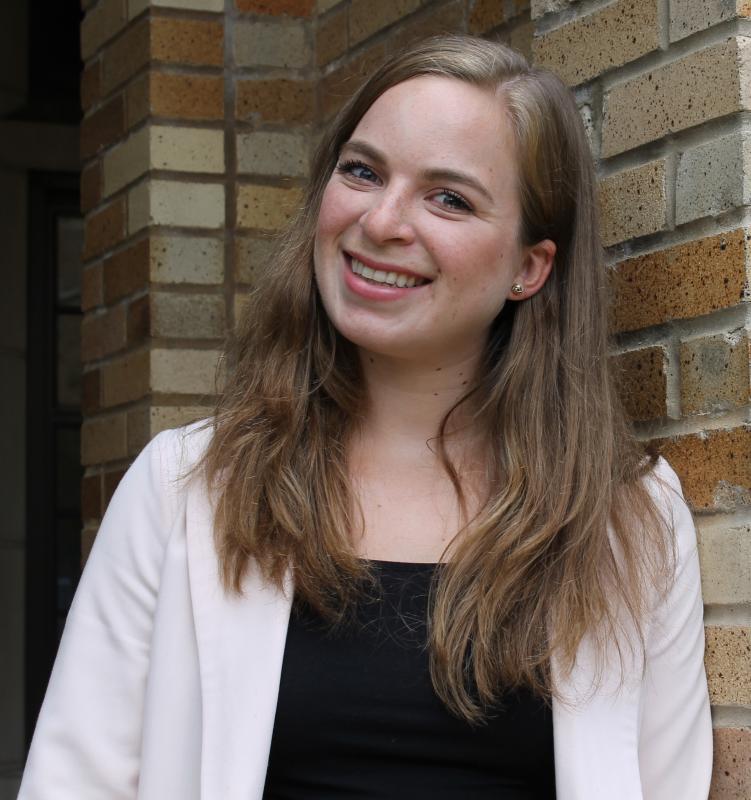 Email: amartindelcampo@saintmarys.edu
*Ana is both an English and a Spanish-speaking counselor and would love to chat with any families who prefer to converse in Spanish.
About Ana
I grew up in the Southern California border, both in Mexico and the U.S., graduated Saint Mary's in 2015 with a Bachelor's degree in Global Studies and Italian, and thereafter moved to Florence to pursue my Master's degree in Italian language. Coming back from Italy I knew I wanted to continue working in higher education which is why I'm thrilled to be back at Saint Mary's. It gives me no greater joy to work at the place where I discovered my passion, voice and place in the world.
Getting to Know Ana
Current music you're listening to:
It depends on the mood of the day, usually The Dave Brubeck Band, Ella Fitzgerald, The Beatles, Frank Sinatra, or Latin Hits
Favorite way to relax:
Going for a run and listening to my favorite playlist, cooking or yoga class.
Coolest place you've ever visited:
Rome, the eternal city, I just cannot get enough of it no matter how many times I go.
Your favorite historical figure and why:
Michelangelo Buonarroti: Italian sculptor, architect, painter and poet in the Renaissance period. A genius who created masterpieces that impacted the art world for the rest of the centuries, all due to his talent.
Your favorite thing about South Bend:
The seasons, growing up in a desert I never experienced anything else than summer and winter which is why I fell in love with fall and spring.
I also love football season, it opened up a world I had never experienced before.
Your favorite thing about Saint Mary's:
The sisterhood, the professors and the campus.
The Saint Mary's sisterhood embraces who you are and makes you feel part of the community exactly as you are.
The professors guide you and empower you to think outside the box and expand your horizons knowing your exact potential.
The campus, that will always lead me home.
Ana's Admission Tip for Prospective Students
Don't think of the application process as one big bulk of a project, but rather as a step-by-step process in order to tackle things at a greater pace. Ask away, never think twice about reaching out, we are always happy to help!