International Recruitment Agents
Agent Resources
Interested in partnering with Saint Mary's College? Email Desiree Perez, International Admission Counselor, at dperez@saintmarys.edu.
For Students Interested in Finding An Agent Near You
Saint Mary's College contracts with international agents in an effort to promote our programs to students around the world. Agents work with local students directly and they help guide them through the college search and admission processes with colleges and universities around the United States. Our agents are fully trained by Saint Mary's staff on our academic programs, student life opportunities and admission processes, and are wonderful partners in serving our international populations.
Saint Mary's College and our partner agencies commit to the international recruitment standards that put the best interests of prospective students and their families first. 
The following are the international agents with whom Saint Mary's partners:
Career Mosaic, Ahmedabad 380 009, Gujarat, India
Works with students in India, Kuwait, Sri Lanka, United Arab Emirates, Vietnam
Exella Education Group, offices in Hyderabad, Vijayawada, and Gunter, India
Works with students in India, Nepal and Sri Lanka 
Forward Pathway, 4073 Beechwood Boulevard, Pittsburgh, PA 15217, USA
Works with students in China
Global Opportunities, HS-27, 2nd Floor, Kailash Colony Main Market, New Delhi-110048
Works with students in India, Bangladesh, Bhutan, Nepal, Sri Lanka
Link International Agency, offices in Australia (Brisbane and Perth), Colombia (Cali, Bucaramanga and Manizales), and Sao Paulo, Brazil
Works with students in Brazil, Colombia, France, Spain and South Korea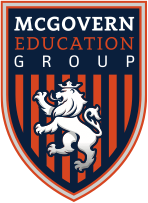 McGovern Education Group, 19 NE 50th Street, Oklahoma City, OK 73105, USA (also have offices in Karachi, Pakistan and Hubli, Karnataka, India) 
Works with students in China, India, Japan, Mongolia, Nicaragua, Pakistan
Amman Sydney - The Oval Office for Studies and Research, Kabol St., Majalli Center, 2nd Floor, Al-Rabyeh, Amman 11118 Jordan
Works with students from the Middle East and North African regions
Yes Atlas, offices in Saudi Arabia (Riyadh, Jeddah and Demman), Abu Dhabi, Oman and Kuwait
Works with students from Kuwait, Oman, Saudi Arabia, United Arab Emirates