Forensic Camp
Can you solve the mystery?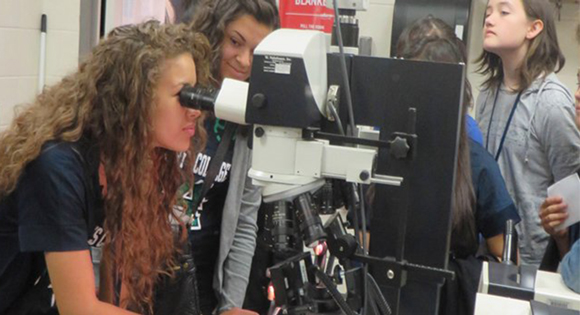 Our most popular camp! On the first day, campers arrive to a staged murder scene. They gather physical evidence, such as fingerprints, fiber and hair samples, in their quest to discover the murderer. Junior detectives solve the mystery by interviewing culprits, applying biology, chemistry, mathematics, and deductive reasoning. 
Students also take a field trip to an actual police crime lab during the week. On the last day, campers share the results of their investigation in a presentation to family and friends.
Join us for overnight camp!
Dates: July 19–24
Ages: Girls entering grades 8–12
Deadline: June 12
Camp Cost: $615*
*Save $50 when you register by April 30!
Questions?
We know how important choosing a summer camp is for you and your daughter. Because of this we are happy to answer any questions that you have! You can also find general camp information below.
Call: (574) 284-4778
Email: camps@saintmarys.edu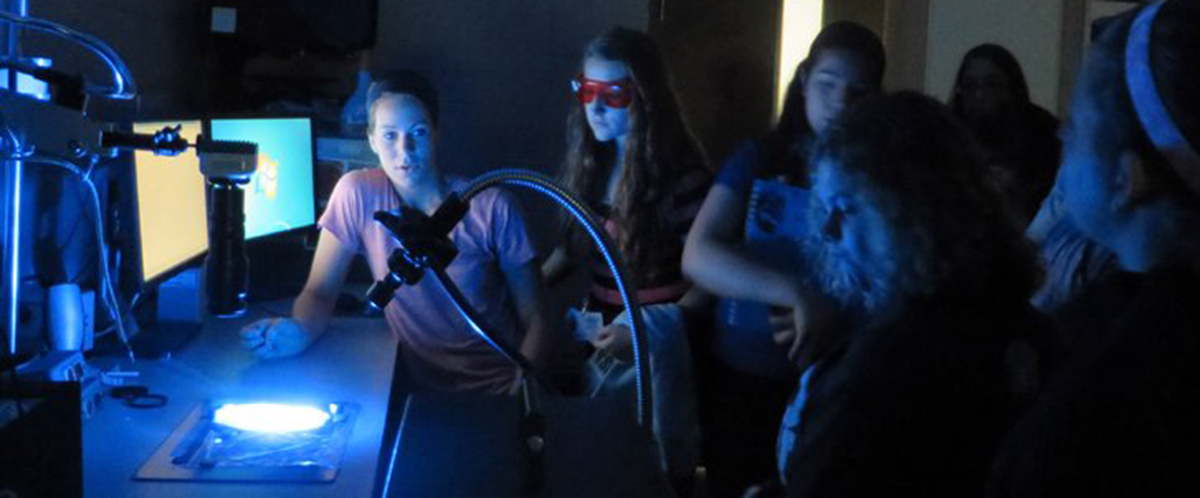 Meet Our Faculty
Forensic Science Camp Director

Hello, Forensic Science Campers! My name is Meghan Barnauskas, and I am thrilled to be returning as the director for camps this year! This is my third summer as the director and ninth working for camp. Having worked as a counselor, the creative writing instructor, the night supervisor, and the director, I can say that Saint Mary's Summer Camps are the best place to spend your summer! I graduated from Saint Mary's College in 2014 with majors in elementary education as well as a minor in Spanish, and I also earned a master's degree in mathematics education from Ball State University in 2019. I currently live in Livonia, Michigan, and I love my job teaching seventh and eighth grade math! I cannot wait for the summer to arrive and to meet you all in July!
Meet Our Counselors
Sydney Bleich

Hi campers! My name is Sydney Bleich, and I am going to be a Junior this fall at Saint Mary's College. I am majoring in Criminology with minors in both Spanish and Computer Science. I am involved in the Notre Dame Robotic Football and Lego club. I grew up in the Grand Haven, Michigan area with my three siblings. In my free time I enjoy riding my horse, teaching my cats new tricks, traveling all over the United States with my animals, hammocking, shopping, and finding things that sparkle! I am so excited to be a counselor this summer because I was a camper for a few years at summer camp. I am so excited to meet all of you!