Forensic Science Summer Institute
Can you solve the mystery?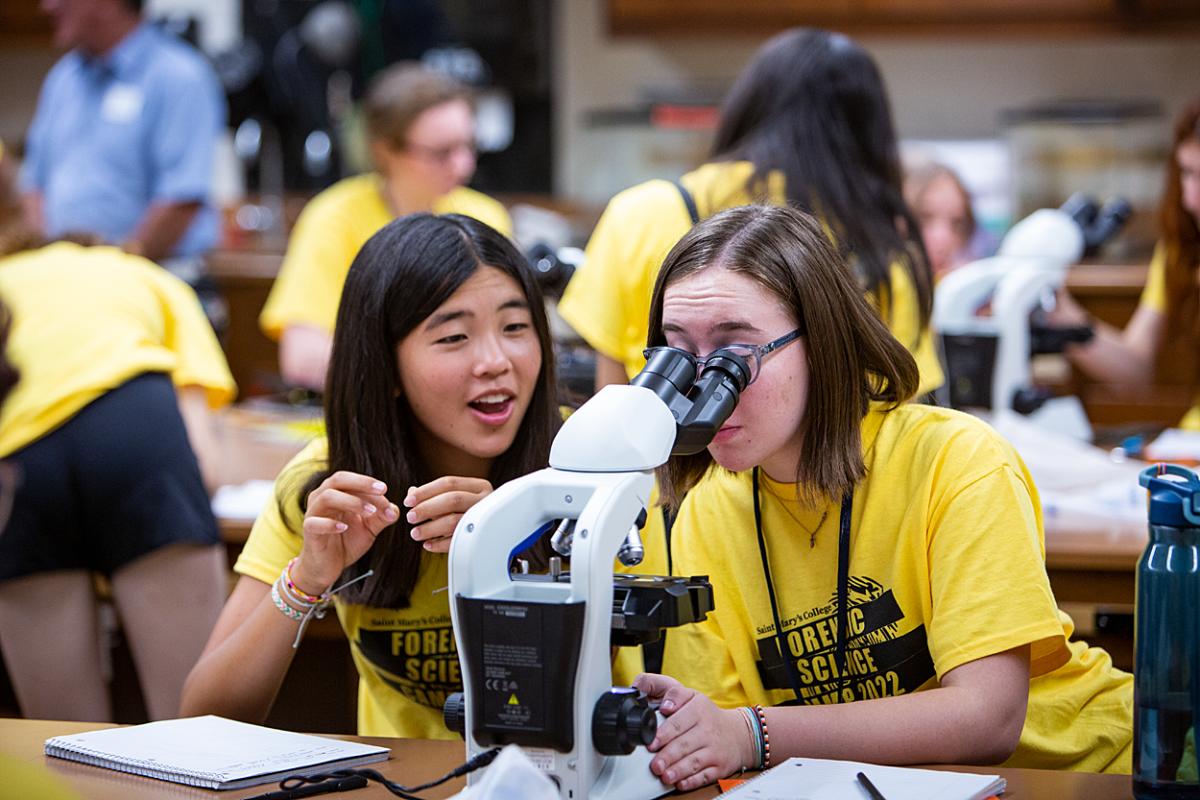 Join one of our most popular programs!  On the first day, participants arrive to a staged murder scene. Teams of investigators will gather physical evidence, such as fingerprints, fiber and hair samples, in their quest to find the murderer. The teams solve the mystery by interviewing culprits, applying biology, chemistry, mathematics, and deductive reasoning.  Saint Mary's STEM faculty members will direct lab work as the teams build a scientific case to determine the culprit. This six day residential program is designed for girls interested in exploring forensics, biology, and other science related fields.
Participants will take a field trip to a police crime lab during the week. On the last day, participants share the results of their investigation in a presentation to family and friends.
Participants learn from Saint Mary's faculty and outstanding student mentors, develop valuable pre-college academic skills, participate in fun evening activities, make new friends, and experience living on a college campus! 
2023 Camp Information
Forensic Science Summer Institute
For girls entering grades 9-12 as of September 2023
Dates: Week 1 | July 9-14
Dates: Week 2 | July 16-21
Cost: $749
Scholarships Available
Questions?
We know how important choosing a summer camp is for you and because of this, we are here to answer any questions that you have!
Call: (574) 284-4778
Email: camps@saintmarys.edu
Check us out on Facebook and Instagram!