Forensic Camp
Can you solve the mystery?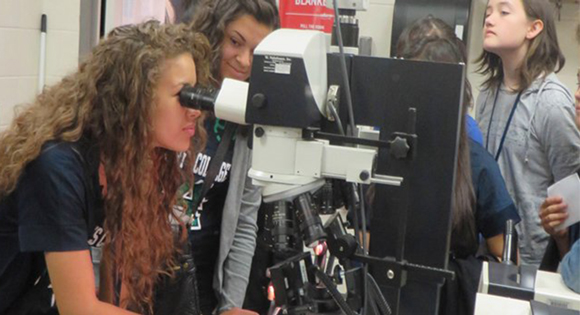 Our most popular camp! On the first day, campers arrive to a staged murder scene. They gather physical evidence, such as fingerprints, fiber and hair samples, in their quest to discover the murderer. Junior detectives solve the mystery by interviewing culprits, applying biology, chemistry, mathematics, and deductive reasoning. 
Students also take a field trip to an actual police crime lab during the week. On the last day, campers share the results of their investigation in a presentation to family and friends.
Forensic Science Overnight Camp
For girls entering grades 8-12
Week 1 | July 10-15
Week 2 | July 17-22
Questions
We know how important choosing a summer camp is for you and your daughter. Because of this we are happy to answer any questions that you have! You can also find general camp information below.
Call: (574) 284-4778
Email: camps@saintmarys.edu