Forensic Camp
Can you solve the mystery?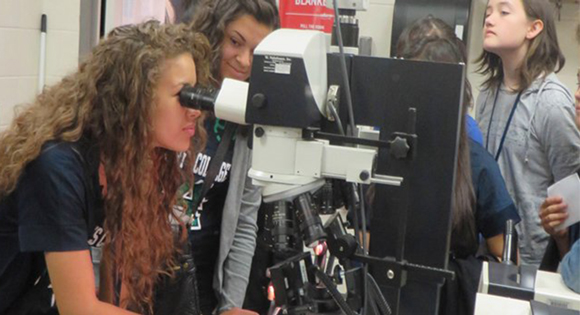 On the first full day of camp, students arrive on a staged crime scene to gather evidence, such as fingerprints, footprints, fiber, and hair samples. Campers must answer a single question— who is the suspect? It's up to them to unfold the mystery using biology, chemistry, mathematics, and deductive reasoning. They weigh the evidence and apply findings in their quest for the culprit.
Students also take a field trip to an actual police crime lab during the week. On the last day, campers share the results of their investigation in a presentation to family and friends
Registration Coming Soon!
Dates: July 19–24
Ages: Girls entering grades 8–12
Deadline: June 7
Camp Cost: $615