Fine Arts Camp
A Week of Creativity!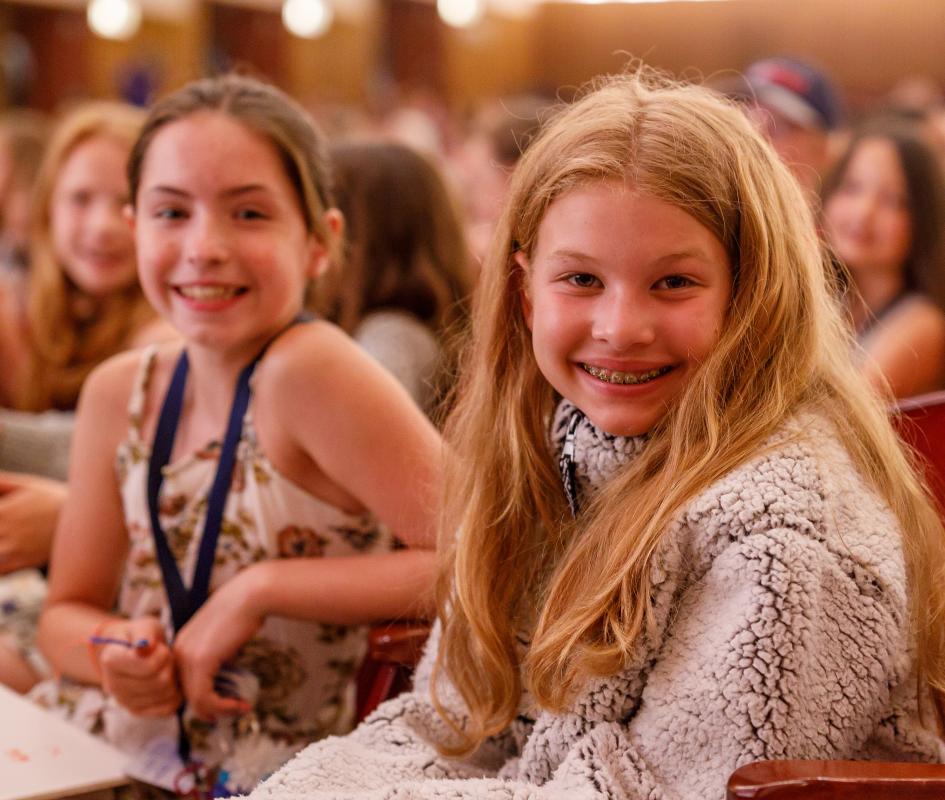 Embark on a journey of self-discovery with friends! Professionally-trained instructors, guide campers in art exploration, storytelling, dance, music, and theatre. Fine Arts Camp focuses on educating young girls and developing their communication, critical, and analytical thinking skills. At the end of the week, your camper presents their work in a Performing Arts Forum on the Saint Mary's College stage. 
We are excited to offer both Fine Arts Overnight and Day Camp this coming summer. Our Fine Arts Day Camp runs from 8:00 AM - 4:30 PM. Drop-offs begin each morning at 7:30 AM and pick-ups run each afternoon from 4:30 PM - 5:00 PM. 
Whether experienced or not, campers are welcome to enroll in Saint Mary's Fine Arts Camp. The only requirement is the desire to learn and have fun!
Fine Arts Overnight Camp
July 11–16 and July 18-23 | For girls entering grades 5-9
Cost: $570 (Register by March 31 to receive a $50 discount!)
Fine Arts Day Camp
July 26-30 | For girls entering grades 4-8
Cost: $300
Pick your concentration — Experience them all!
At Fine Arts Camp, campers explore five fine arts disciplines: art, storytelling, music, dance, and theatre. When registering for camp, campers choose which of these disciplines they would like to focus on during camp. Based on their choice, campers attend a daily concentration class where they work alongside our professionally trained instructors to create a piece of art within that discipline. At the end of camp, each camper will have the opportunity to present their art to family and friends in our Performing Arts Forum!
In addition to their concentration class, campers will explore each of our five fine arts disciplines in our exploration classes. During our exploration classes, campers are introduced to each discipline and create small pieces of art within each discipline.
Questions?
We know how important choosing a summer camp is for you and your daughter. Because of this we are happy to answer any questions that you have! Summer camp information for parents can be found below.