Faculty Research Fellows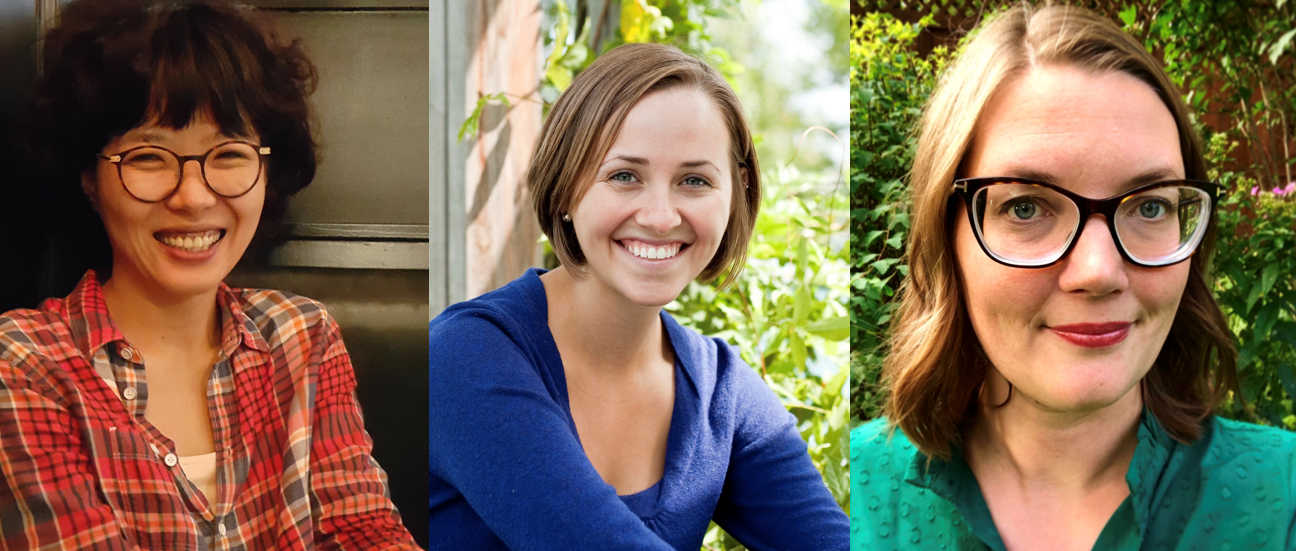 ---
CWIL Faculty Research Fellows: Supporting Innovative Research on Gender, Women, or Girls
Each year, the Center for Women's Intercultural Leadership supports exceptional scholars whose work aligns with the mission of CWIL through our research fellows program. CWIL Faculty Research Fellows are appointed annually in September for one academic year to conduct research on gender, women, and/or girls. Fellows contribute to the scholarly life of Saint Mary's College through an annual lecture series. 
We are pleased to announce the inaugural cohort of CWIL Faculty Research Fellows for 2021-2022
---
Going into Labor: Gender, Migration, and Neoliberal Governance in South Korea
"This project examines gendered forms of governance that invite, categorize, and manage mobile subjects engaged in cross-border migration. Grounded in 16 months of fieldwork in Ansan, South Korea's "migrant city", it analyzes how South Korea's response to the reproductive crisis mobilizes gender to invent "marriage migration" as a new governmental category. My analysis highlights how neoliberal forces and migrant women's desires are woven together into an entrepreneurial ethos that reinterprets nationhood, family, cultural differences, and citizenship in economic terms. This study will provide a nuanced understanding of the role that gender plays in the formation and contestation of neoliberal governance, while illuminating the shifting meaning of labor in today's global economy."
Dr. Suyun Choi
Department of Gender and Women's Studies  
---
Love Your Enemies: A Feminist Theology of Love at the Limits of Empathy 
"Love Your Enemies: A Feminist Theology of Love at the Limits of Empathy is an interdisciplinary work of Christian feminist theology that explores how recent feminist, philosophical, and psychological perspectives on the relationship between empathy and morality can inform Christian perspectives on divine and human love. In addition to contributing to major debates about the doctrine of God during the last seventy-five years, this project clarifies what feminist Christian praxis should look like in the contemporary church and world. As such, Love Your Enemies harnesses the resources of the Christian tradition to advance CWIL's commitment to addressing the suffering born of gender injustice and to promoting the liberation of women and all persons."
Dr. Jessica Coblentz
Department of Religious Studies and Theology
---
Chola in a Choke Hold: Reimagining Indigeneity through the Bolivian Luchadoras
"In 2001, Bolivian women began wrestling in spectacles of lucha libre [exhibition wrestling] wearing traditional skirts known as polleras. This style of dress is traditionally associated with Indigenous market women of the region, called cholas or cholitas. My project explores textures of indigeneity, gender, and global media circuits in relation to the "cholitas luchadoras." Focusing on questions of authenticity and performance, I explore how the luchadoras' performances have provided a space for challenging preconceived notions of what Indigenous women should do an be. The luchadoras see themselves as pushing boundaries of received notions that Indigenous women belong in rural areas, work in service or the informal economy, are typically uneducated, and engage little with international circulations of media, capital, and travel. The luchadoras, however, are distinctly urban, have gained international notoriety, have traveled to North America and Asia, and some use hair dye and cosmetics in self-presentation that is anything but "traditional." They have also advocated for anti-domestic violence campaigns in the country and have been vocal supporters of Indigenous women's education and gaining of public voice. Thus, my project explores the ways women's leadership may be understood outside of entrepreneurship and politics, extending to women's involvement in seemingly superficial areas such as pop culture."
Dr. Nell Haynes
Department of Global Studies
---
Applications for the 2022-2023 CWIL Faculty Research Fellow program can be found on the Call for Proposals page.