Brianna Kinyanjui, SMC '21
Admission Counselor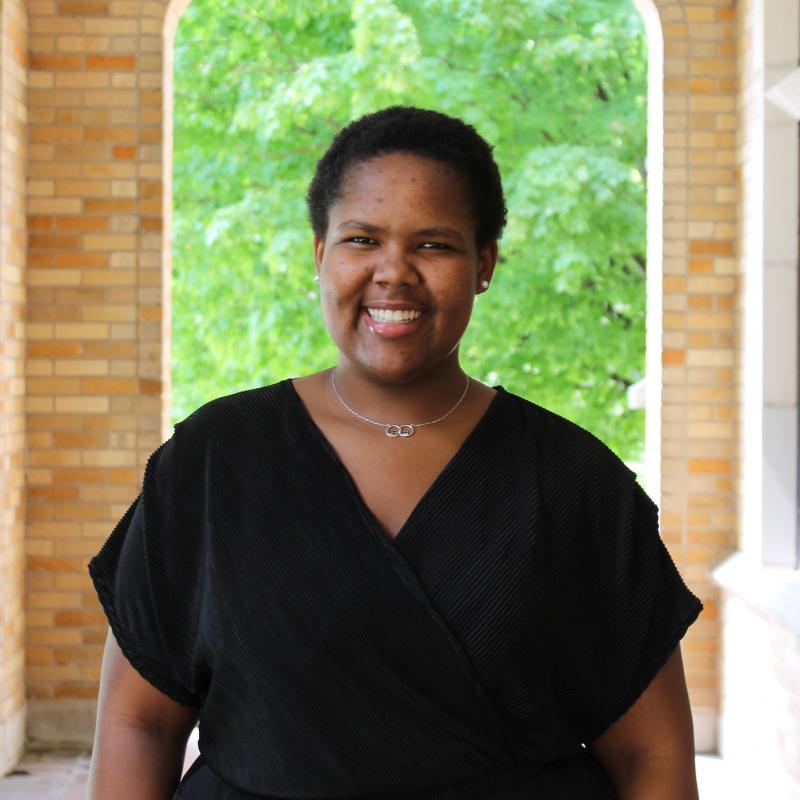 She/her
Email: bkinyanjui@saintmarys.edu
Text: 574-485-0088
About Brianna
Hi friends! My name is Brianna Kinyanjui, and I'm an Admission Counselor here at Saint Mary's College! I was born in South Bend but grew up primarily in Culver, IN. I never imagined myself staying in Indiana after high school, but Saint Mary's had my heart from the minute I set foot on campus! I graduated from SMC in May 2021, with a Bachelor of Arts degree in Music (Voice concentration) and a minor in Biology. During my time at Saint Mary's, I participated in the Women's Choir, Student Diversity Board, Student Government, and was a member/co-director of Saint Mary's premiere all-female acapella group, Bellacappella! I worked in the Office of Admission as a student employee, and even served as an intern for the office in the Summer of 2019. Saint Mary's has provided me with a whirlwind of opportunities, and continues to motivate me to step out of my comfort zone and become the best version of myself. Now I have the opportunity to pass that along to other future Belles! I'm absolutely ecstatic to get to know you and your story, and I look forward to showing you all the amazing things Saint Mary's has to offer. Go Belles! 
Getting to Know Brianna
Current music you're listening to:
I listen to absolutely everything. Indie, Pop, R&B, Alternative, Opera, Afropop, Country, Broadway...I'm all over the place! Some of my favorite artists currently include Lizzo, Hozier, Ari Lennox, dodie, and Tank and The Bangas!
Your favorite way to relax:
Music, with some warm lighting, chai tea, and lots of fuzzy blankets! 
A TV show you can't miss:
RuPaul's Drag Race! When that's not on, usually The Great British Baking Show or pretty much anything on HGTV. 
The coolest place you have visited:
In 2016, I went to visit my extended family in Kenya for the very first time! I stood at the Great Rift Valley, went on safaris at the Maasai Mara Reservation, visited one of the world's oldest and most historic cities (Mombasa, Kenya), and made wonderful memories with family and friends. Definitely the trip of a lifetime; I can't wait to go back!
Your favorite thing about South Bend:
There is so much culture in South Bend! My favorite place is actually a jazz club located downtown called Merrimans' Playhouse. A fellow Belle took me there once during my sophomore year and I've been in love with it ever since!
Your favorite thing about Saint Mary's:
Everything about Saint Mary's is tailored to drawing you in and making you feel welcome. The campus is stunning, the community is so supportive and nurturing, and the opportunities available here are truly endless!
Brianna's Admission Tip for Prospective Students
Focus on really crafting your personal statement! This is usually your first impression on the College. It's important to stay focused on your prompt, grab our attention, and most importantly, give us an opportunity to get to know you! Writing about yourself can sometimes feel like bragging, but we want you to brag because we're excited to learn about the things that make you YOU!