Cara Firestein, SMC '16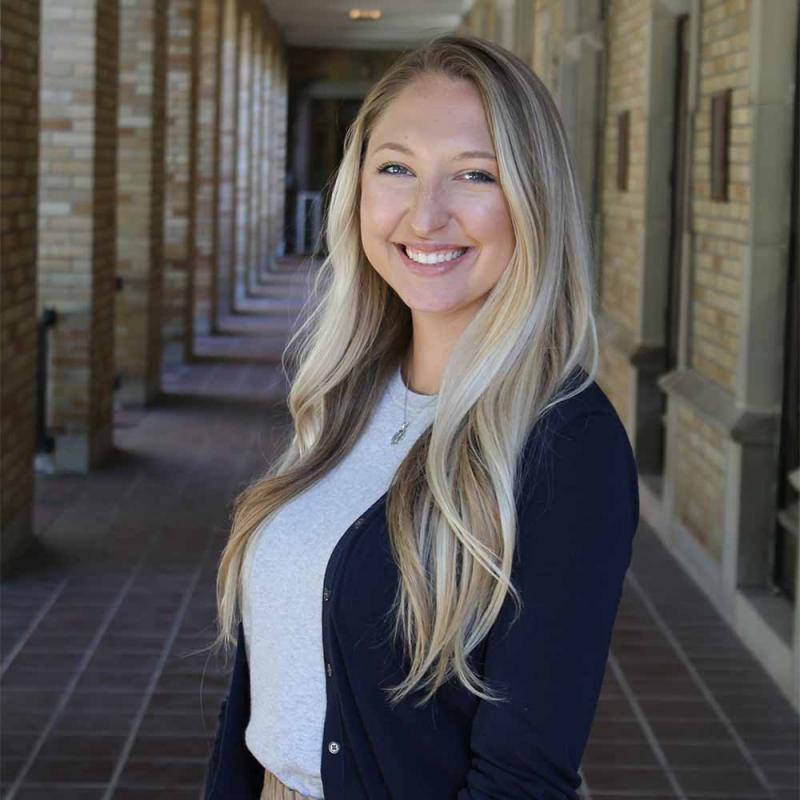 Assistant Director of Admission
She/her
Email: cfirestein@saintmarys.edu
Text: 574-485-0088
About Cara
Hi! My name is Cara Firestein, and I am an Assistant Director of Admission at Saint Mary's College. I was born here in South Bend, Indiana, but grew-up in Central Florida. Growing up, I never imagined I would leave the Florida sun for Indiana winters, but during a campus visit my junior year of high school, Saint Mary's completely stole my heart! I graduated in 2016 with a bachelor's degree in sociology and minors in business administration and gender and women's studies. I am incredibly thankful that I made the decision to attend Saint Mary's all those years ago, and I couldn't be happier to be sharing the power of a Saint Mary's education with prospective students and their families!
Getting to Know Cara
Your favorite way to relax:
There is nothing better than curling up with my favorite blanket and a good book.
The coolest place you have visited:
I participated in the European Summer Study Program here at Saint Mary's, and Paris was just as incredible as the movies make it out to be!
A TV show you just can't miss:
Fixer Upper on HGTV
Something you have tried but will never do again:
A Ferris wheel with the traditional swinging seats... I was sixteen years old and halfway to the top when I realized I'm terrified of Ferris wheels!
Your favorite thing about South Bend:
I was born in South Bend, so I have loved witnessing the growth of the city in recent years. The City of South Bend is full of history, but is also transforming to meet the wants and needs of the community - new apartment complexes, restaurants, and entertainment spots are opening all the time! There is always something new to explore in South Bend!
Your favorite thing about Saint Mary's:
I love how each Saint Mary's woman is encouraged to personalize her experience at SMC! The unique Sophia Program in Liberal Learning and the tri-campus community between Saint Mary's, Notre Dame, and Holy Cross provide Saint Mary's women with many opportunities to explore their passions and customize their college experience.
Cara's Admission Tip for Prospective Students
Ask tons of questions! Here in the Office of Admission, we understand that choosing a college is a HUGE decision. No question is a dumb question when it comes to deciding your future! Plus, talking to prospective students is one of the absolute best parts of being an admission counselor!