Colleen Burke, SMC '16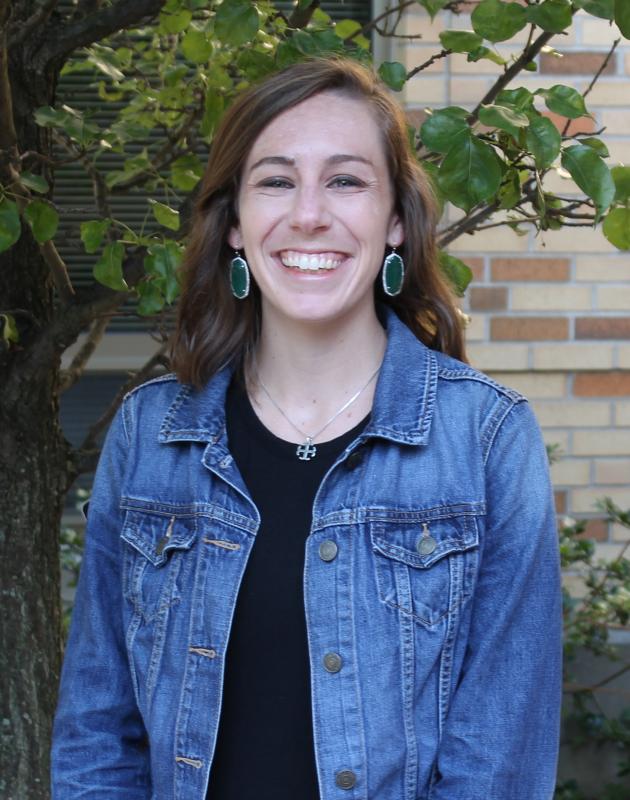 Admission Counselor
Email: cburke@saintmarys.edu
Text: 574-216-3769
About Colleen
Hello there! I'm a 2016 graduate of Saint Mary's, and I loved it so much here that I decided to stay and recruit future Belles!  I'm originally from Georgia, and I made the long journey up to South Bend to experience the best four years of my life! While a student at Saint Mary's, I was involved in Student Activities, athletics, and I participated in the Ireland study abroad program. I received a Bachelor's Degree in Communicative Sciences and Disorders, along with a minor in public communication. I'm very excited to be "home" and to be working in a place that is so near and dear to my heart!
Getting to Know Colleen
Your favorite way to relax:
Curl up with a cup of coffee and watch my latest Netflix addiction!
Current music you're listening to:
It ranges from country to alternative. I listen to just about anything!
Your favorite sports team(s):
Does Team USA from the Summer Olympics count? Aside from them, The Notre Dame Fighting Irish and the Atlanta Falcons!
The coolest place you have visited:
I absolutely loved everywhere I visited when I was in Ireland, but my trip to Berlin was amazing! I loved experiencing all the WWII history in the city, and seeing the Berlin Wall in person was priceless!
Your favorite thing about South Bend:
I love running the East Bank Trail that runs through downtown, along with running the trails at St. Patrick's County Park. There are so many good restaurants in the area, so I really enjoy splurging every now and then to experience some new foods! I feel like South Bend has so many options for entertainment, regardless of your age, so it's fun to explore what's going on. And, of course, the Southern girl in me loves the fact that there is a Chick-fil-A nearby!
Your favorite thing about Saint Mary's:
The Saint Mary's community is one that I would not trade for the world! The students, faculty, and staff are so friendly and supportive of each other, creating a warm and welcoming environment. Siant Mary's is truly a unique place, and every time I walk on campus, I get the feeling that I have come home.
Colleen's Admission Tip for Prospective Students
Don't feel like you need to go to college with all of your friends or classmates from high school. Find the college that's the right fit for you! Also, there is no such thing as too many questions! Choosing a college is a big decision, and it's important for you to have all the information you need to make the best decision for yourself. Don't be afraid to reach out to your admission counselor with any questions or concerns you have. We're here to help make this process as easy as we can!