Desiree Perez, SMC '22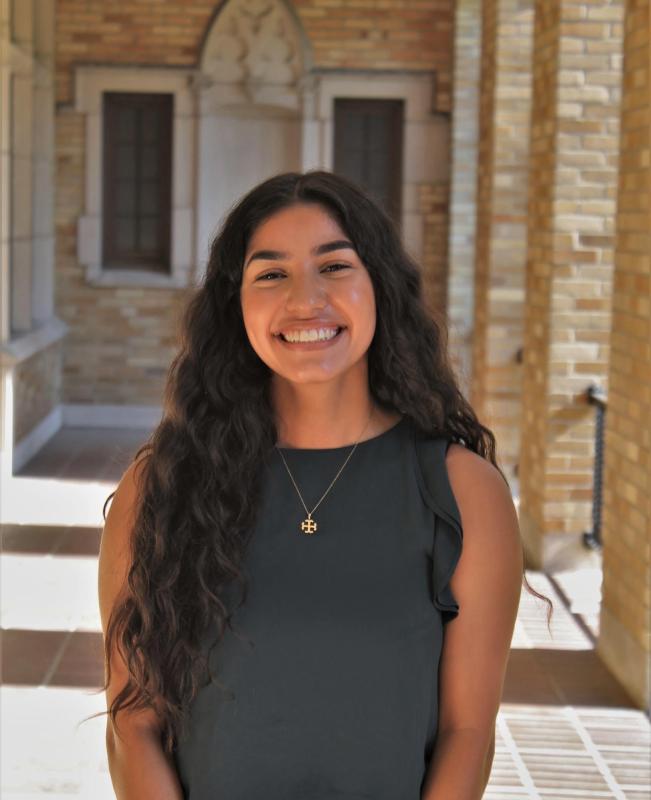 Admission Counselor
She/her
Email: dperez@saintmarys.edu
Text: 574-485-0088
About Desiree
Hi! My name is Desiree Perez, and I am an Admission Counselor at Saint Mary's College. I was born and raised in Chicago, Illinois. On my first visit to Saint Mary's, I instantly fell in love with the beautiful avenue and the calming environment. I graduated in 2022 with a bachelor's degree in Psychology and a minor in Sociology. As a first generation Latina, I am incredibly proud to have paved the way for my younger sister and super excited to empower future generations of Belles!
Getting to Know Desiree
What is your favorite thing about South Bend?
I love the nature here! This is something I didn't grow up with as a city girl, so I definitely appreciate the scenery that South Bend provides.
Current music you're listening to:
I love a little bit of everything! Some that will always hold a special place in my heart are: Tame Impala, Kali Uchis, Rex Orange County, the Mamma Mia movie soundtrack, and especially Bad Bunny.
Something you have tried but will never do again:
Going down a natural water slide in Puerto Rico! It was pretty scary and most definitely a once in a lifetime experience.
What's the coolest place you have ever visited?
I studied abroad in Spain and I was able to visit Barcelona. It was the most beautiful place I've ever seen to this day!
What is your favorite thing about Saint Mary's?
I love how interdependent our community is; whether that be academically, with our tri campuses, offices on campus or friends. There's always someone you can lean on and talk to. You are never alone with the plethora of support offered at SMC.
Desiree's Admission Tip for Prospective Students
Be aware or seek to identify your passions, as that is something that could really help you grow as a person, academically, and professionally during your college career.