Georgiana Mejia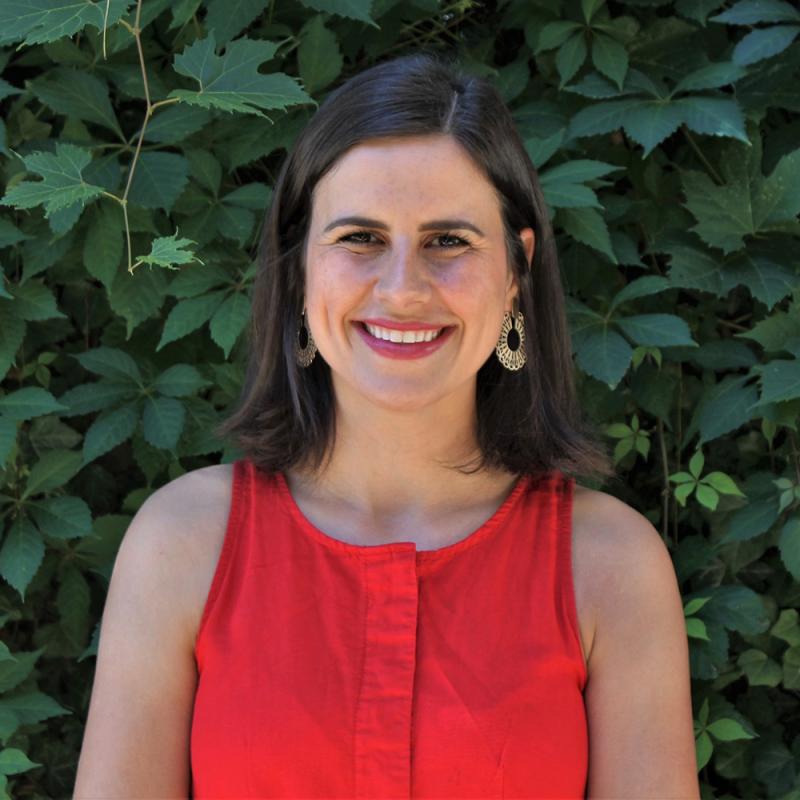 Admission Counselor/SMART Coordinator
Email: gmejia@saintmarys.edu
Text: 574-485-0088
About Georgiana
Hi! I am Georgiana Mejia, Georgie for short should my 4-syllable first name be too tricky. I am a recent addition to the Admission team and becoming an Admission Counselor for the college has been a huge blessing for me as I have been on a professional journey finding myself for the last six years. A little bit about me! I was originally born in Odobesti, Romania but have moved around about 15 times. I am an adventurer at heart for sure. I completed my Bachelors in Entrepreneurship and Retail Management at Central Michigan University in 2016 and put that degree to use by starting my own hammocking company that partnered with local homeless shelters to alleviate homelessness. In addition to having owned my own company, I worked in Account and Inventory Management for the last six years. I am thrilled to be part of the Admission team and share my global background experience with any prospective or incoming students.
Getting to Know Georgiana
What is your favorite thing about South Bend?
That it's a small city with the larger city amenities.
Current music you're listening to:
Ooo music, my love language! Anything from Robin Schulz's Ibiza vibes to Harry Style's soft rock galore hits.
Something you have tried but will never do again:
Snorkeling in Belize. My heart was racing when I swam with stingrays and baby sharks.
What superhero would you like to be and why?
One that self-heals instantly from burns. I like to cook but the kitchen doesn't seem to like me and my clumsiness.
What's your dream vacation?
Going to Cappadocia, Turkey, enjoying a nice hot air balloon ride then enjoying some yummy Middle Eastern food on an outdoor patio.
What is your favorite thing about Saint Mary's?
I can never be bored looking at the beautiful architecture during all four seasons.
Georgiana's Admission Tip for Prospective Students
Don't be shy when it comes to asking what your personal and professional journey will look like as a student. Competition keeps growing when it comes to getting a competitive college experience that will financially pay off upon graduating. You want to make sure you know what to expect holistically from your college of choice.