Jenna Zwiller, SMC '17
Assistant Director of Admission/International Coordinator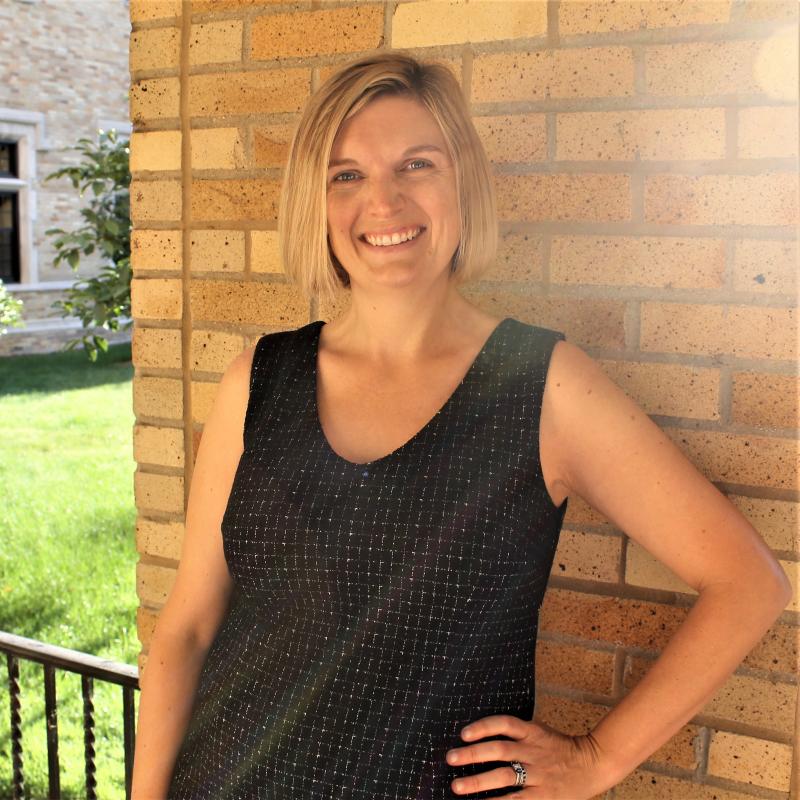 Email: jzwiller@saintmarys.edu
Text: 574-216-3920
About Jenna
Hi! I'm Jenna Zwiller, the Assistant Director of International Admission. I was born in Seoul, South Korea to a military family. I have also lived in North Carolina, Texas, Alaska, Florida, and Maryland. When my dad retired from the military, I had the opportunity to drive with my family from Alaska to Florida, so I have been fortunate to see many of the beautiful places across the United States and Canada. I have lived in Southwest Michigan with my husband and kids for over ten years, and that's how I discovered Saint Mary's! Even though I have settled in Michigan, travel is still a big part of my life. I have been to Bosnia and Herzegovina, Mexico, the Netherlands, Portugal, Spain, Scotland, Ireland, Hungary, Italy, Jamaica, the Cayman Islands, the U.S. Virgin Island, the British Virgin Islands, the Bahamas, and more!
I graduated from Saint Mary's with a Bachelor's Degree in Global Studies, a minor in Biology, and a minor in Environmental Studies. My time at Saint Mary's expanded my mind and my heart, and I am so excited to join the Admission Team to share my passion for this wonderful college. I look forward to helping prospective students discover their unique passions if they choose to make Saint Mary's their home away from home.
Getting to Know Jenna
Current music in your iPod:
There's so much amazing music in the world, that I don't have a favorite genre! At the top of my playlist right now are The Gipsy Kings, Notre Dame Folk Choir, Ed Sheeran, Queen, Frank Sinatra, and Irish dance music.
Your favorite way to relax:
Going to the beach, especially if scuba diving is an option!
The coolest place you have visited:
Do I have to pick just one?! The world is a remarkable place, but my favorites are Denali National Park in Alaska, Vatican City, the Grand Canyon, and just about anywhere in Spain. Gaudi's architectural work in Barcelona is truly magnificent.
Something you have tried but will never do again:
Ghost peppers! Maybe in a sauce or a dish, but I learned the hard way that they are not for everyone when served plain.
Your favorite thing about South Bend:
South Bend is a great college town with so much to offer. There are outdoor activities, sporting events, cultural activities, and everything in between!
Your favorite thing about Saint Mary's:
My favorite thing about Saint Mary's is the empowering community. During my time here, I felt encouraged, supported, and able to grow in my faith as well as in my studies.
Jenna's Admission Tip for Prospective Students
Write an honest essay for your application. The Saint Mary's Admission Committee looks at the whole student, and we want to get to know you. The essay is a great way to accomplish that.