Lindsay Romeo
Senior Admission Counselor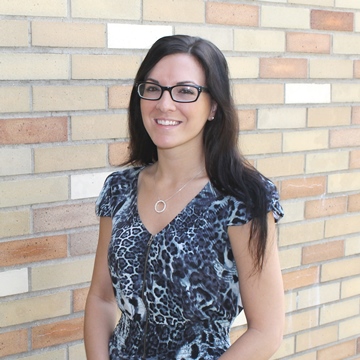 Email: lromeo@saintmarys.edu
Text: 574-485-0088
About Lindsay
Hello! My name is Lindsay Romeo, and I am an Admission Counselor at Saint Mary's College. In addition to counseling first-year students, I also facilitate applications for our transfer students. I graduated from Holy Cross College in 2013 with a Bachelor of Arts in Business and Communications, as well as a minor in Marketing. I got my first start in admissions during college where I was a student ambassador and later an admissions intern for Holy Cross.
Getting to Know Lindsay
Current music you're listening to:
Country, 70's bands, John Mayer
Favorite restaurant:
One of my favorite restaurants is Parisi's on South Bend Avenue.
Your favorite way to relax:
Taking a walk around any of the campuses in Notre Dame.
Your dream vacation:
I would love to visit Europe, preferably Italy and France.
Your favorite thing about South Bend:
I like that South Bend is a college town. There are always fun events and activities going on!
Your favorite thing about Saint Mary's:
The unique atmosphere of campus during the school year.
Lindsay's Admission Tip for Prospective Students
Try to turn in your application materials early. This way, you can enjoy your senior year and get excited about the next steps!