SBYSO Orchestra Summer Camp
For Musicians in the Making!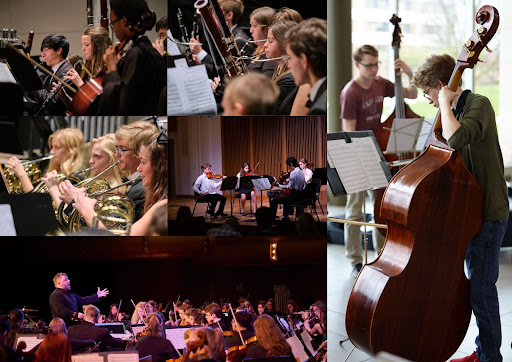 Saint Mary's College is proud to partner with the South Bend Youth Symphony Orchestras to offer a new summer music program on campus. This co-ed program is intended for local intermediate and advanced musicians. As this is a day camp experience, overnight room and board are unavailable.
Please submit your registration form and audition recording by May 31, 2023. Audition recordings are not required for current Fischoff Chamber Music Academy students and SBYSO members. Applicants will be notified of their acceptance via email. The deadline to register for this program is May 31, 2023.
2023 Camp Information

SBYSO ORCHESTRA SUMMER CAMP
A co-ed program for intermediate to advanced music students ages 12-22 as of September 2023.
An inspired symphony orchestras intensive hosted by SBYSO and Saint Mary's College. 
Dates: June 19-23 (9:00 a.m. - 5:00 p.m. EST camp programming).
June 23: 5:00 p.m. concert (Details TBA).
June 24: No activities.
June 25: Chicago Symphony Trip; Concert is at 4 p.m. EST (trip details TBA).
(Orchestra Camp tuition will include round-trip bus transportation, concert ticket and Chicago deep-dish pizza lunch.)
Cost: $395
Merit Scholarships and Financial Aid Available.
Deadline to register for this program is May 31, 2023. Applicants will be notified of their acceptance via email.
The South Bend Youth Symphony Orchestras (SBYSO) Summer Camp is designed for young musicians ages 12-22 who seek a fun and enriching opportunity to make great music with like-minded students while enjoying recreational activities and the lively Saint Mary's College campus.
Led by SBYSO Music Director Dr. Robert Boardman and conductor Emilie Grondin, the camp includes a combination of music enrichment and fun social opportunities. Daily activities feature full-orchestra rehearsals in the Moreau Center for the Arts and sectionals in both indoor and outdoor campus facilities, as well as occasional guest lecturers and an opportunity to work with composer Andrew Osano. Students will also have opportunities each day to make new friends while playing games, watching movies, and engaging in other recreational activities. 
The program will include: 
W.A. Mozart: Oboe Concerto in C Major, KV314; 3rd movement

Michael Tapp, 2023 SBYSO Concerto Competition winner

Andrew Osano: A Hero's Call  

Andrew Osano, composer-in-residence 

Leonard Bernstein: West Side Story suite
George Gershwin: Rhapsody in Blue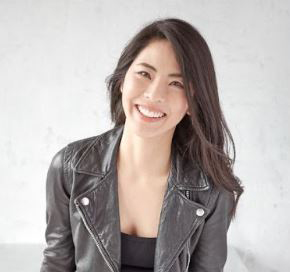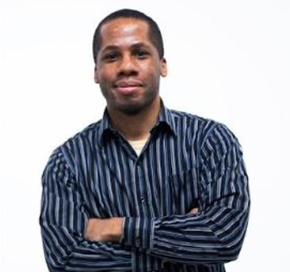 The following instruments are welcome to apply for this camp:
Flute / Piccolo
Oboe / English Horn 
Clarinet / Bass Clarinet 
Bassoon / Contrabassoon
Saxophones: alto, tenor and baritone
French Horn 
Trumpet 
Trombone / Bass Trombone 
Tuba 
Timpani
Percussion: cymbals, bass drum, snare drum, triangle, tam-tam, anvil, glockenspiel, claves, tubular bells, hi-hat
Harp 
Banjo (Rhapsody in Blue only)
Violin
Viola 
Cello 
String Bass 
To be enrolled in this competitive program please complete the application form and submit a link to an audition video (please refer to the application form for the video requirements) to Dr. Robert Boardman at robertwboardman@gmail.com.
Questions? Contact Dr. Robert Boardman at robertwboardman@gmail.com
About the South Bend Youth Symphony Orchestras:
Founded in 1968, the South Bend Youth Symphony Orchestras began as a joint venture between IUSB's School of the Arts and the South Bend Community School Corporation. The program started with just one orchestra, and expanded to two in 2002. SBYSO has grown to include students from seven counties with students from as far south as Culver, as far west as La Porte, north to Edwardsburg and east to Goshen, in addition to members from the South Bend-Mishawaka region. In recent years, the SBYSO has won first place nationally for The American Prize in Orchestral Programming, commissioning local composers and collaborating with musicians from the Chicago, Pittsburgh and Detroit Symphony Orchestras. 
---
Questions?
We know how important choosing a summer camp is for you and because of this, we are here to answer any questions that you have!
Call: (574) 284-4778
Email: camps@saintmarys.edu