Nourishing a Rich Intellectual Life
At Saint Mary's, students have the opportunities to delve into a field of study, explore new topics through research, and examine creative approaches. And because of all these opportunities, they are forever changed and are stronger women when they leave.
In 1991 the College began awarding Student Independent Study and Research (SISTAR) grants to support student-faculty collaboration. The early teams looked at tourism in Hawaii, neuropsychology of driving ability, original drawings of the eighteenth and nineteenth centuries, and Sister Madeleva's legacy, which resulted in Gail Mandell's Madeleva: A Biography.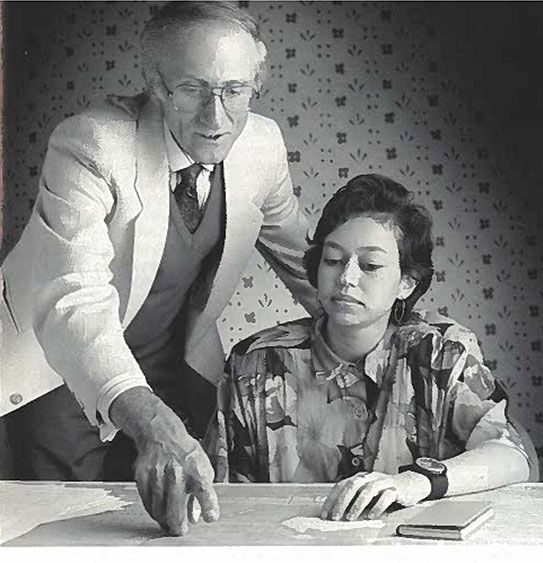 The collaborative relationship between faculty and student is one of the hallmarks of a Saint Mary's education. The late Jerome McElroy, professor of economics, told Courier in 1991 that he wanted to work with students because of their genuine interest in a topic. So when Angelique Dioguardi '92 came to him with the idea to study tourism in Hawaii, her home state, he thought they would make a good team, as his research looked at tourism in the Caribbean.  
It's this spirit of collaboration along with mutual respect and learning from each other that our faculty and students enjoy and benefit from. As the College celebrated 150 years in 1994, the Center for Academic Innovation (CFAI) was endowed to nourish the intellectual life of Saint Mary's by providing faculty development and student enrichment programs. SISTAR grants are part of this, along with funding that providing travel and teaching grants for faculty.
With resources like these, it's no surprise that Saint Mary's is in the top 25 percent of institutions for the rate of graduates who go on to earn research doctorates. Students are engaged in the classroom, and they can network with Saint Mary's alumnae, women who are accomplished researchers, scholars, inventors, creators, artists, and entrepreneurs — across the country and the globe.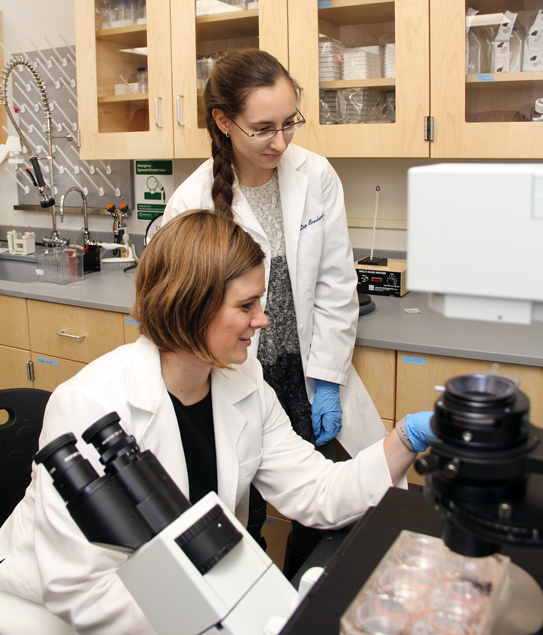 A great example of this is Calli Davison Versagli '09, assistant professor of biology at Saint Mary's. Versagli initiated her cancer research at Notre Dame. She was just beginning her doctorate when she learned of a breast cancer research project and was motivated by a personal experience to give it a try. "I was immediately hooked and knew this was where I was meant to be," she shared for a story published in Courier. But as the research continued she began to question her ability to make a real impact. "We already have a solid method of detection and treatment for breast cancer." Versagli explains, "But ovarian…that's a whole other story."
Up on the third floor of our Science Hall, three students now quietly conduct ovarian cancer research using state-of-the-art equipment, led by Versagli. Ovarian cancer is the number five killer of women, so Versagli's work is needed. She also sees her work with her students as her vocation and fuels her desire to give back to the place that gave her so much.
Saint Mary's students and faculty are engaged in meaningful research and creative work and we celebrate their hard work each spring at Saint Mary's Symposium. With a series of conference-style talks, panels, and interactive sessions by both faculty and students, the day-long event then culminates at our popular social hour and a poster session featuring projects of Saint Mary's seniors and summer SISTAR teams.