Academic Affairs Division
Welcome to the Office of the Provost and the Academic Affairs Division.  We are committed to academic excellence — for our students, faculty, and staff — as we support them in achieving their academic and professional goals. The Office of the Provost works to ensure that commitment is met through seeking passionate educators, promoting diversity, inspiring scholarship and research, and fostering our mission to create an academic community where students develop their talents to make a difference in the world. 
Saint Mary's College provides a solid education that is grounded in the liberal arts, the foundation of which is rooted in our Sophia Program in Liberal Learning.  Sophia in Greek means wisdom.  The Program is developed to respond to learning outcomes that cultivate both the mind and heart, ensuring that a Saint Mary's education includes the hallmarks of a Holy Cross education.  Thus, the Sophia Program provides knowledge and skills for the twenty-first century, underscoring the importance of women's voices as well as the social responsibility and intercultural competence befitting global citizens and shaped by the distinctive traditions of the Sisters of the Holy Cross.  We educate women in more than 30 majors in the undergraduate program; and women and men in a handful of graduate programs.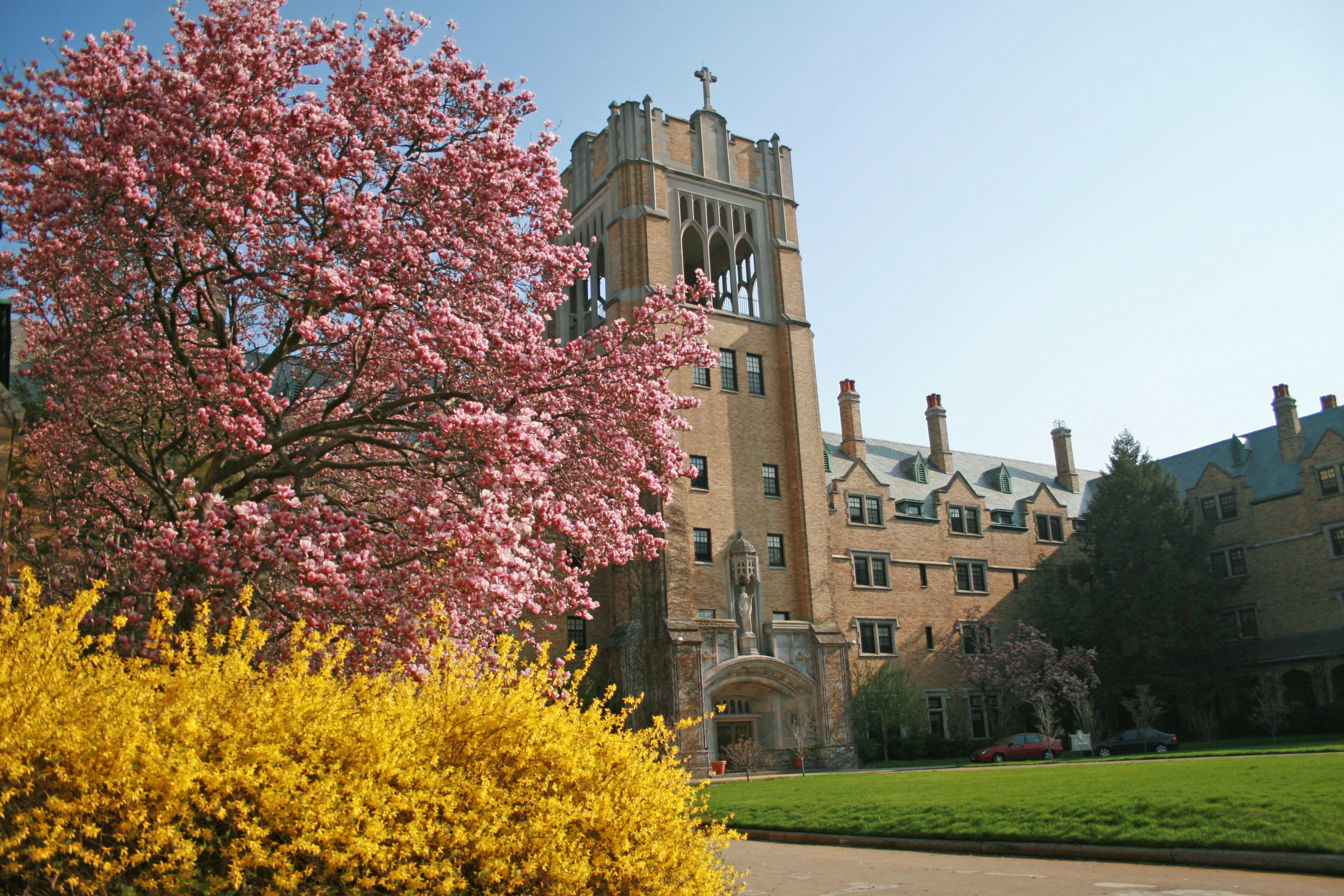 Faculty
Our faculty are exceptional. Not just experts in their fields, they're supportive, engaging, and enthusiastic about their roles and they care deeply about our students. Our office works diligently to hire the right individuals and then works continuously in aiding their efforts, making sure they have the tools and support they need to be successful. As a result, Saint Mary's has a community of scholars ready to help our students learn, grow, achieve, and succeed.
92%
of full time faculty have terminal degrees in their fields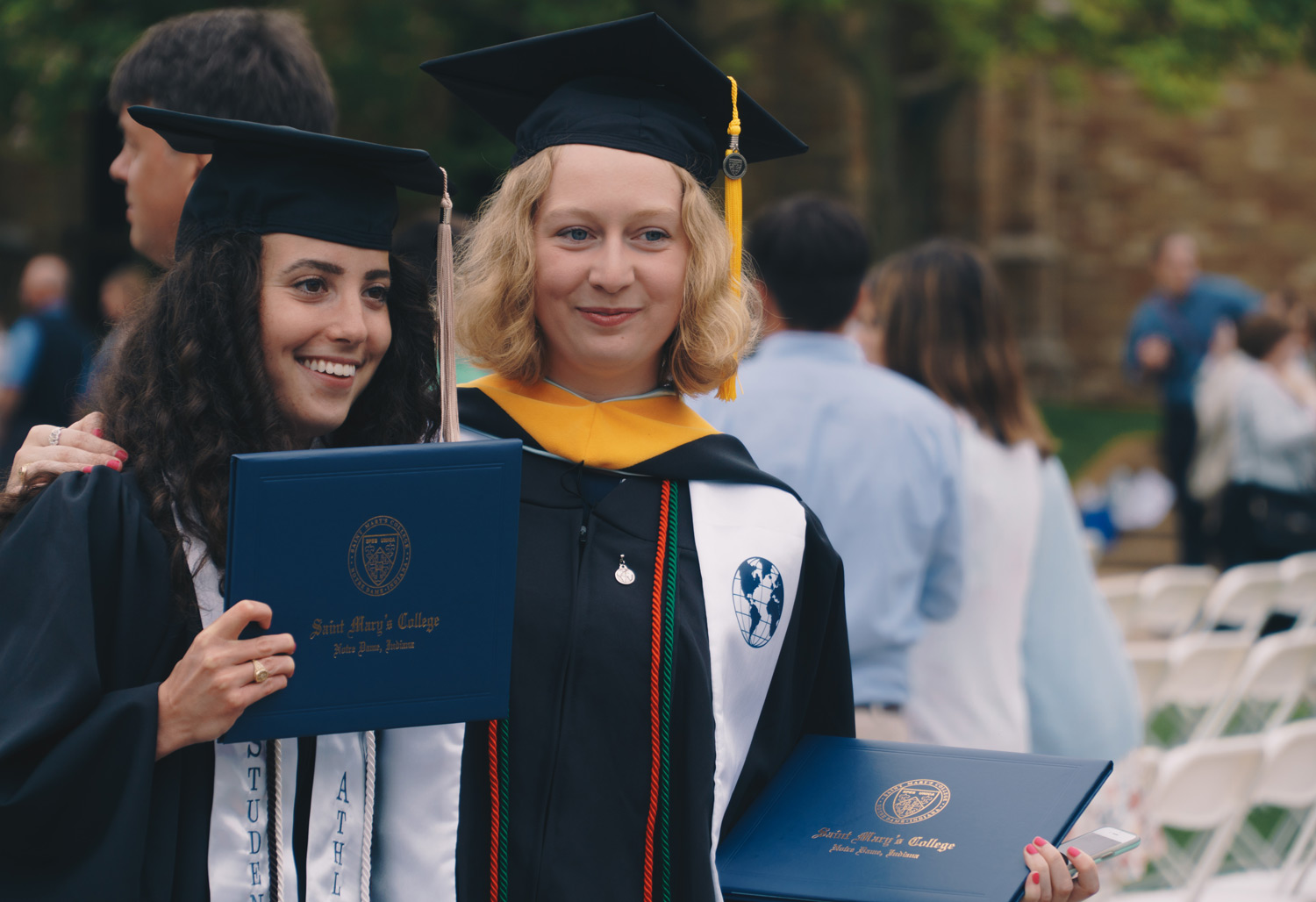 Your Educational Journey 
The benefits of a college education go well beyond the degree and it all starts with the first steps of an incredible journey — one of discovery — about the world and your place in it. As a matriculated student at Saint Mary's College, you'll have the opportunity to discover yourself, your potential, and even new dreams as you take courses, select a major (or two), and then graduate. We will encourage you along the way to gain hands-on experience through internships, conduct meaningful research, and broaden your perspective by studying abroad.