Kristine Anderson Trustey Student Wellness Program
The Saint Mary's College Wellness Program is designed for the student body and will help our students to develop a lifelong appreciation of one's mind, body, and spiritual, emotional and financial well-being through fitness offerings and developing healthy habits.
The goals of this program:
Create a better understanding of health and wellness on campus
Increase the capacity for the students to develop lifelong wellness
Make healthy lifestyle choices more appealing and socially accepted
Provide activities and programs that foster healthy lifestyle and introduce students to existing campus resources.
Educate our students on health and wellness through collaborative programming with other departments and organizations
COVID-19
This is a very stressfull time in all our lives and can cause a lot of anxiety - especially with the cancellation of in-person classes for the semester, the cancellation of club sports, intramurals and of the varsity athletic programs. For more information on the coronavirus visit the CDC website. Look throughout the Wellness Program Website to find great resources for students during this time. Information about the changes on Saint Mary's College Campus click here. A Student Health and Wellness Document can be found here.
"The Most Successful People are those that are Good at Plan B" - James Yorke
Events and Offerings 
Stress Less: A Virtual Stress Mangement Exerpience hosted by Career Crossings Office: April 7 at 11:30am (EST)
In this Virtual Stress Management Experience hosted by Career Crossing Office you will explore ways to identify & evaluate stress, recognize how stress impacts the body ad apply effective & easy stragies to reduce stress.
RSVP @ forms.gle/RYTMN8uHy4MaGAPg8 by April 6th
Stress Less is a three part series - check back for updates on the next two dates and more details.
Making Stress Your Friend - The Power of Mindset: April 8 via Google Hangouts 7:00pm (EST)
https://meet.google.com/hqr-mquh-nyz
Join by phone by calling 1-513-536-6236, PIN: 148 815 002 #
GIVE-A-WAY ALERT! If you attend this event you will be placed into a door prize drawing to win a "At Home Mini Spa Gift Set!" 
Stress is oten vilified, dreaded as a draining and debilitating part of our lives. Although this notion of stress is popular, research indicates that a more positive and proactive mindset about stress significantly improves the outcomes of stress in our lives. During this talk we will discuss why it is important to make friends with stress as well as introduce strategies to implement a more adaptive mindset about stress. DIscussion will include practical application for day-to-day "typical" stress as well as in response to large-scale disruptive stress like we are currently encountering during the Coronavirus Pandemic. 
Join the Google Calendar event here: https://calendar.google.com/event?action=TEMPLATE&tmeid=NWJoaTI1dWx2Mmt2cmZzcWlvYTl1MTBocHYgYmF2b2NhbGVuZGFyQHNhaW50bWFyeXMuZWR1&tmsrc=bavocalendar%40saintmarys.edu
Wellness Program Easter Egg Hunt!! Detail TBA
The Benefits of Foam Rolling - TBA
Join this event to learn how foam rolling can assist in correcting muscle imbalances, improving range of motion, decreae muscle soreness, decrease pain and more! The first 10 students to join this event will recieve a FREE foam roller or hand roller!! Date and Time TBA
"I Can go the (Social) Distance Race"
In this Virtual Race you may decide between a 5k, 10k, or Half Marathon. Tenetive Date Sunday, April 26. 
More detail to come.
The Wellness Program hosts a annual student health fair in the spring for our student body. This event partners with many on and off campus organizations and vendors to promote the health and wellness of Saint Mary's College students. This may range from help getting a tutor for a class to essential oils and even learning about campus safety and MUCH MORE! This year the Student  Health Fair was held on February 14 2020 from 10am-2pm in Angela Athletic & Wellness Complex. There was a Blood Drive through the South Bend Medical Foundation that joined us. The Blood Drive was open to all and started at 9am-2pm on Friday, Febraury 14. Keep checing for the tentative date for next year's fair!
Each semester the program hosts, Belles for Fitness, an exercise-incentive program that incorporates students, faculty and staff members to safely compete with each other. Team members logs their activity, and the winning team  receives a prize for all their physical activity!
Student Health 101 is an e-newsletter that creats up to date information about the latest health topics available right at your fingertips. Included in this e-newletter is specific rescources to Saint Mary's College in addition to exciting categories like Move, Feel, Eat, Learn, Overcome, Prosper, Relate, Sleep and Empower. Each category has many topics to visit, from HIIT workouts to anixety, to career advice and overcoming abuse, Student Health 101 has many great resources for students to enjoy. 
YOU @ Saint Mary's
YOU is an online hub that centralizes, optimizes and expands resources and connects students with personalized content to help them navigate life and campus activities. YOU allows students to craft a personalized profile and provides interaction unique to each individual's needs to help set and update personal health and wellness goals.
About the program
The Kristine Anderson Trustey Student Wellness Program was made possible by Kristine Anderson Trustey, a 1986 alumna of Saint Mary's College, who has a passion for Wellness. She has made it a goal that the students of Saint Mary's College have access to wellness programming related to managing stress, anxiety, depression, and fostering a healthy lifestyle.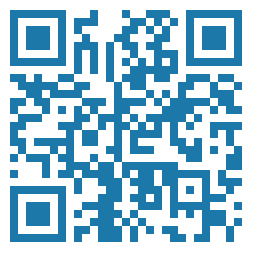 Like us to follow the Wellness Program on Facebook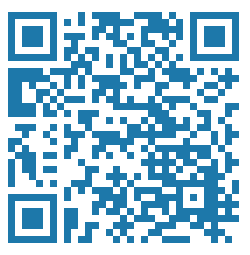 Follow the Wellness Program on Instagram
For more information or questions and concerns about the Kristine Anderson Trustey Wellness Program please contact Katie Knisely at kknisely@saintmarys.edu.