Belles Against Violence Office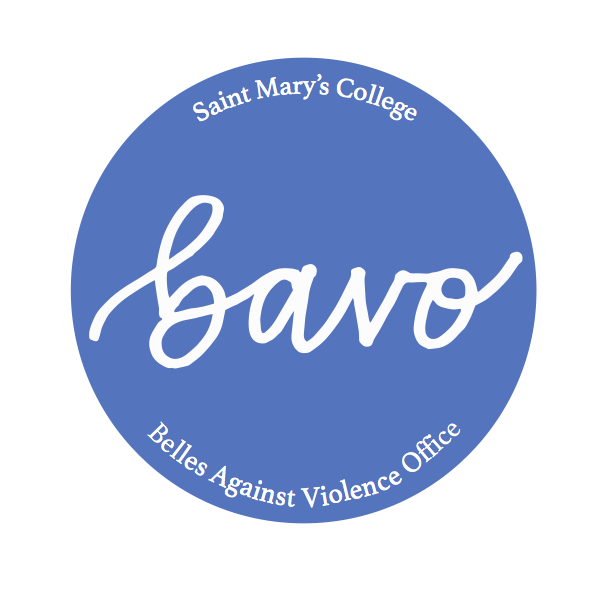 The Belles Against Violence Office (BAVO), rooted in the Catholic Church's faith and social teaching, cultivates a culture free from violence through education, training, support, and advocacy.  BAVO engages the Saint Mary's College community to prevent and respond to sexual assault, relationship violence, and stalking.
---
Contact us for support:
244 Student Center
574-284-4081
bellesagainstviolence@saintmarys.edu
The coordinator of BAVO is a confidential resource on campus. She is not mandated to report to the college or the police.
Follow us on social media (@BAVOSMC) for updates!
---
Additional Resources
MENTAL HEALTH
Health & Counseling Center: 574-284-4805
SOS of the Family Justice Center: 574-289-4357
RAINN Hotline: 800-656-4673
Suicide Prevention Lifeline: 988
MEDICAL
Health & Counseling Center: 574-284-4805
St. Joseph Regional Medical Center (SANE nurse available 24/7): 574-335-2532
Memorial Hospital of South Bend: 574-647-1000
OTHER CAMPUS RESOURCES
Campus Ministry: 574-284-4805
Campus Safety (available 24/7): 574-284-5000
Title IX: 574-284-5009