Planned Giving
Making a Planned Gift to Saint Mary's College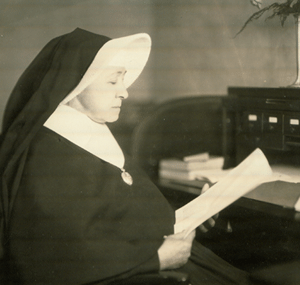 In 1844, the Sisters of the Holy Cross founded a girls academy. In the last 160 years, the academy has been transformed into one of the nation's leading Catholic Women's Colleges. This transformation has been achieved by leaders like Mother M. Pauline O'Neill and funded by generous and thoughtful Alumnae and friends. Making a planned gift to Saint Mary's is a powerful way to give back to a place that has had a profound influence on the lives and careers of its students. Those who choose to make a gift to Saint Mary's through a planned gift are recognized with membership in the Mother Pauline Society.
Saint Mary's offers a number of options for planned giving. The types of gifts fall into three major areas:
All gifts help support the legacy of Saint Mary's and help the College to provide the Catholic, liberal arts, residential education that is the hallmark of our success. Planned giving is an essential part of Saint Mary's well-being and financial security. We thank you for taking the time to consider making a planned gift to Saint Mary's College. We look forward to hearing from you and to seeing you at your next Saint Mary's reunion.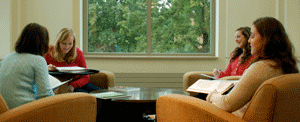 This is general information for Saint Mary's College supporters. You should consult an attorney or other advisor when considering making a planned gift.