Humanistic Studies Major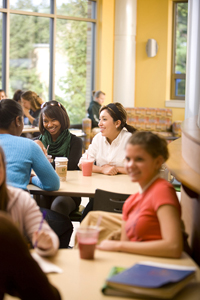 The humanistic studies major combines the disciplines of history, literature, philosophy, theology, and art in an effort to better understand Western culture as a whole.
You'll be well prepared for a broad range of careers and for graduate studies at the best universities in the country.  
The Experience
Work closely with professors in small classes that stress reading, discussion, and critical and creative thinking. Courses feature "great books" and pay special attention to the role played by Christianity, women, and non-Western cultures in the making of Western civilization.
The Requirements
The senior comprehensive exam in humanistic studies is a long essay exploring the interrelation between the history and literature of selected eras of Western culture. Your essay is used to assess the college's advanced writing proficiency requirement.
The Writing
You may fulfill your advanced writing requirement in humanistic studies, even when you fulfill your comprehensive requirement in another department, by submitting a portfolio of your written work early in your last semester in the program.
The Results
A degree in humanistic studies prepares you for a broad range of careers. Our graduates work in such fields as banking, business, education, government, journalism, law, and medicine. A number of our majors have earned graduate degrees at some of the best universities in the country, including Yale, Chicago, and Notre Dame. Many have also enjoyed rewarding experiences in service or volunteer programs after graduation.