Christian Culture Lecture

The Christian Culture Lecture
The Christian Culture Lecture presents a preeminent figure in the humanities to explore some aspect of the Christian dimension of Western culture. The lectures were first established at Saint Mary's College by Professor Bruno Schlesinger in 1957. A year earlier, Dr. Schlesinger had introduced a new humanities major, the Program for Christian Culture, later renamed Humanistic Studies. Dr. Schlesinger modeled the program after the British cultural historian Christopher Dawson's suggestions for a liberal education.
The lectures began in 1957 as a series of symposia funded by the Lilly Endowment. With the support of other friends of the College, the series continued for a quarter century and brought to campus over one hundred distinguished speakers. In 2006, the series was revived as an annual event in honor of Bruno Schlesinger. 
During the course of their engagement, speakers participate in the Christian Culture Seminar, an opportunity for in-depth discussion with Humanistic Studies students and faculty. 
The series is also supported by a national advisory council that plans for future lectures and participates in campus discussions to enhance the humanities at Saint Mary's. Current members of the council are: Paula Lawton Bevington '58, Judith Rauenhorst Doerr '74, Gracie Guebert Foxwell '07, Kathleen McAnaney Glaser '65, Kristen McAndrew '94, Lucy Macfarlane '14, Susan V. McGury '80, Donald B. Rice, Susan Fitzgerald Rice '61, Suzanne Richards '69, Rachael Stowe '07, Margaret Rodgers Taylor '78, and Lucia Anna Trigiani '80.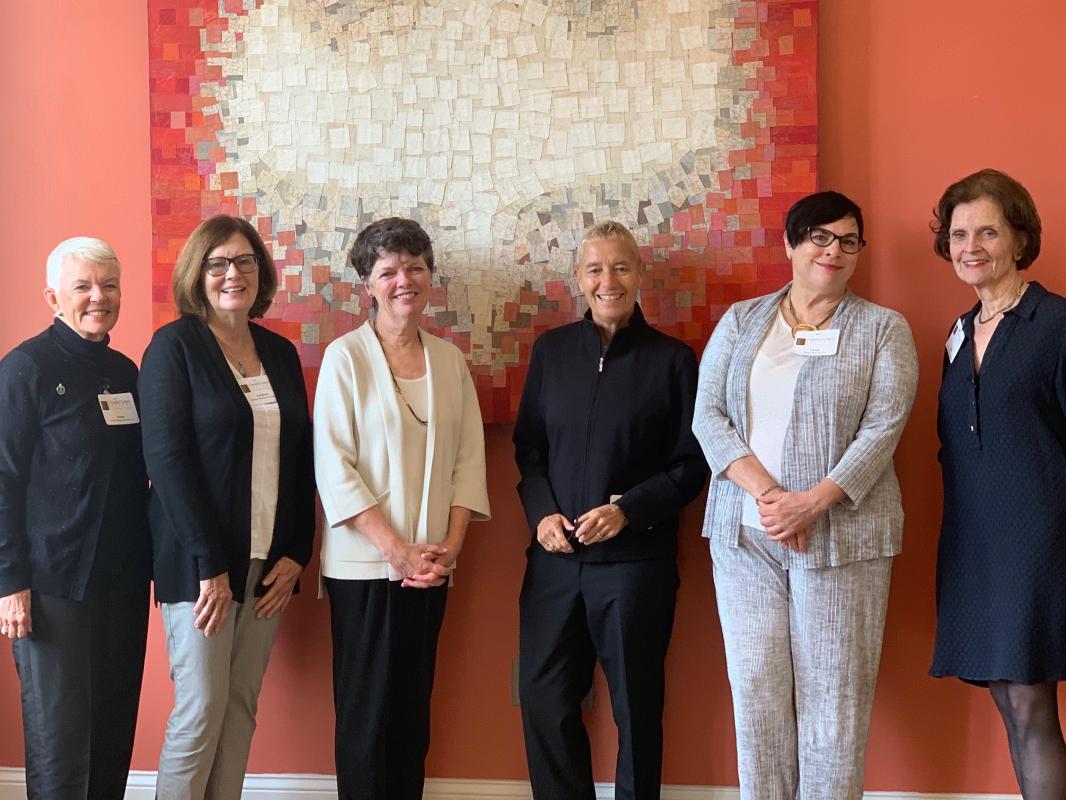 2022 Jill Lepore: October 13, 2022
2021 Jacqueline Woodson: September 28, 2021
2020 Tara Westover: September 16, 2020
2019 Alice McDermott: September 19, 2019
2018 Tracy K. Smith: September 5, 2018
2017 Margaret Atwood: October 25, 2017
2016 Doris Kearns Goodwin: October 4, 2016
2015 Martha Nussbaum: November 4, 2015
2014: Reza Aslan: September 16, 2014
2013: Krista Tippett: September 24, 2013
2012: James Carroll: September 25, 2012
2011: Mary Gordon: September 13, 2011
2010: Thomas Cahill: September 22, 2010
2009: William Chester Jordan: November 3, 2009
2008: Maria Rosa Menocal: September 18, 2008
2007: Patricia Hampl: September 13, 2007
2006: Miri Rubin: September 17, 2006
Christian Culture Lectures, 1957-1981
---
The Humanistic Studies Program at Saint Mary's College

Unique to Saint Mary's College, the Humanistic Studies Program remains a vital enterprise 50 years after its founding in 1956. Each year, about 15 students enter the major and hundreds more are introduced to the program through general education classes. Humanistic Studies majors spend two years systematically studying Western culture from late antiquity to the present. In discussion courses focused on the "great books," they examine the literature, history, and art of each cultural epoch, paying particular attention to the role of Christianity and women in shaping Western society. Staffed by three full-time faculty members, the program also houses the College's first endowed professorship, the Bruno P. Schlesinger Chair in Humanistic Studies. Since its inception, Humanistic Studies has enjoyed a reputation as one of the most intellectually stimulating courses of study at the College. It boasts award-winning students and faculty and many of its graduates are among Saint Mary's most accomplished alumnae.