Kristine Anderson Trustey Student Wellness Program - Body
"The greatest wealth is health" - Virgil 
You are encouraged to take care of your body for it is the only place you have to live in.
Belles For Fitness
Belles for Fitness (BFF) is a faculty, staff and student exercise incentive program! Each member of your team is held accountable for 200 minutes of activity per week to collect points. (Sunday to Saturday). Team members are expected to encourage each other to achieve the goal every week and collect points for their team. Only team members who log their minutes will receive points for their team. Weekly points will be evenly calculated for each team by the Belles for Fitness Director and be visible to each team. In a weeks time members are who exceed 900 minutes will only be allowed to count the 900 minutes toward their total – due to potential overtraining. Send in your team captain, team name, and team members to kknisely@saintmarys.edu to sign-up. Directions on how to track your physical activity will be sent out once your team is signed-up. 
Physical activity logged does NOT need to be completed in Angela Athletic & Wellness Complex.
The rules and guidelines are as follows:
You must have 5-10 people on a team.
You must have a team captain.
Open to students, faculty, and staff - teams can be intermingled.
You will be expected to track your activity on the shared google spreadsheet.
The goal is 200 minutes for each team member to log each week.
You will be expected to be honest about your hours of activity.
You will be respectful of other teams' hours.
Student-Athletes may participate - only one per team. 
If you do not have a team and still like to participate you will be placed on the Angela house team.
Have fun!
Summer 2021
Starts Sunday, May 30 - Ends Saturday, August 7
Last day to Sign-Up Friday, June 4 by 5:00PM 
You may still get help from the Health and Counseling Center even when you are not on campus.
The Health and Counseling Center is located in Angela Athletic & Wellness Complex provides health services including sick care, wellness/physical exams, gynecology, laboratory and prescription services, confidential counseling services & general health education. 
Call for an appointment:
574-284-4805
Email (for NON-EMERGENCY only):
HCCenter@saintmarys.edu
"Don't wait till' it's too late"
New!
Free 24/7 Medical and Mental Health Services
Introducing SMC Care, a telehealth service providing you with 24/7 medical and counseling services, easily accessible and absolutely free for students. SMC Care enhances services offered by our Health and Counseling Center. Go to smccare.care and make an account to access the information in order to schedule a medical or mental health care appointment. 
Intramurals and Club Sports at Saint Mary's College 
New schedule to come soon
Club Sports offer recreational opportunities through competition and instruction. Membership requirements vary with each sport.  For more information, contact Amy Long, Director of Club Sports at along@saintmarys.edu.
At this time, we are holding off on making a decision on if club sports are able to gather/practice. More information will be presented for next semester.
Volleyball Club
Western Equestrain Club
Cheerleading Club
Dance Club
Sailing Club
Snow Belles Ski Club
Belles Athletics Sport Competition Schedule  - Fall Competitions are postponed until Spring Semester 2021
Physical Education Classes
Physical Education classes are each semester that students may add to their class schedules for 0.5 credits. However, each class accepts drop-ins up to the max number of students allowed due to size of class and mandatory social distancing guidelines. Each PE class will have a Sign-In sheet with instructions on how to sign-in as a drop-in.
Barre: Tuesday & Thursday – 8:15am-9:05am (Kimmi Troy)
Yoga: Tuesday & Thursday – 9:30am-10:20am (Kimmi Troy)
Spin: Monday & Wednesday – 1:00pm-1:50pm (Dawn Bell)
PiYo: Tuesday & Thursday – 2:00pm-2:50pm (Lacey Wiemuth-Peters)
Boot Camp/H.I.T: Monday & Wednesday – 9:00am-9:50am (Maureen MacDonald)
WERQ: Monday & Wednesday – 4:10pm-5:00pm (Natalie McClure)
Not a fitness class person, but not sure what to do for a workout? That's ok! Below are some fun phone apps that will create workouts for you. 
Planet Fitness is offering Free Home Workouts on their Facebook Page everynight at 7:00pm (EST) 
DownDog Fitness App is allowing FREE membership to student and teacher until July 1st for all their classes.
Peloton App has extended their FREE trial period to 90 days.
The Johnson & Johnson 7 Minute Workout App is free and offers 72 different exercises and workouts to help keep you moving.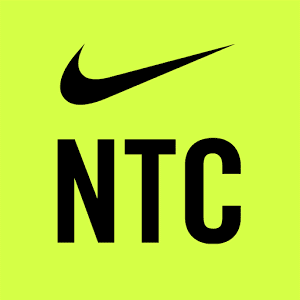 Workouts include core series, glute and hip strengthening, boxer arms, boxer core, boxer burner. 160+ free workouts for beginner to advance. Running club will coach you through your workout and record & voice pace and distance.

Rate your fitness level currently and reach your goals with reminders and workouts sent on your app, nutritional meal plans, exercises, HIIT workouts, and planning meals. 

Access to 1300+ exercise and the ability to create your own workouts, track and graph your progress, and supports Apple Watch. View your workouts and keep you motivated for further training and weight lifting. 

App from Under Armor: Track your food intake with a barcode scanner & calorie counter. Reach your goals, log your exercise and steps, connect with other apps, receive support and motivation, and celebrate your success.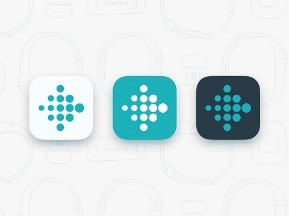 Paired with a FitBit Activity tracker. You can keep track of movement throughout the day, workouts, sleep, step and more!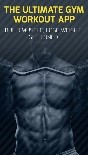 Guided workouts designed by experts, exercise tracking, search exercise by muscle group with easy to follow directions. It's the only gym app that supports super-sets.
Self Care 
Self-care is not selfish - it's giving the world your best self instead of the one that is spread too far, it's focusig on your needs, preventing burnout, increases motivation, allows you to live in the moment, and creates personal awareness, . 
Taking care of your body is hard. Click here for a list of Self-Care locations in the surrounding area. 
Health Eating Habits 
In addition to giving your body self-care proper nutrition and eating habits are essential to a healthy body.
Saint Mary's has partnered with Notre Dame's Campus Dining Services to provide the best nutrition and expanded options within the tri-campus community. To learn more about the options in the dining hall click to visit the Campus Dining at Saint Mary's.  
Below is a list of fun and user friendly phone apps that can help you develop healthy habits both in the dining hall and the surrounding areas. 
Health and safety rating for over 200,000 food and cosmetics products. Scan your product, and see the reviews and facts.

Help you chose ocean-friendly seafood at your favorite restaurants and stores. Locate and share businesses that serve sustainable seafood. 
Easy way to learn about potentially toxic ingredient in your cosmetics and personal care products. 

30 Minute recipes for busy singles, couples and families. Customizable and personalized recipes that works with your lifestyle. No stressful eating decisions, and save money.

All recipes have been tested by home cooks. Browse over 500,000 recipes to search by cuisine, occasion, course and prep time, vegetarian and paleo options as well. 

Able to personalize your menus that pop-up-whether vegan, low carb or comfort food-screen stays awake while on page. Get step-by-step directions with videos. 
**No company has offered advertisement or endorsement for this brochure. All information presented is directly taken from the app and user experience.
***There are more apps available on your Google Play or Apple Store than listed here. All apps listed are free apps however, many apps have in-app purchases to fulfil all amenities.
**** These apps will NOT cure or treatment disease, or illness, or guarantee results. Please seek medical attention or advice if pain or complications appear.
Eating disorders are serious but treatable mental and physical illnesses that can affect people of all genders, ages, races, religions, ethnicities, sexual orientations, body shapes, and weights. National surveys estimate that 20 million women and 10 million men in America will have an eating disorder at some point in their lives. While no one knows for sure what causes eating disorders, a growing consensus suggests that it is a range of biological, psychological, and sociocultural factors.  
Nine Truths about Eating Disorders
Truth #1: Many people with eating disorders look healthy, yet may be extremely ill.
Truth #2: Families are not to blame, and can be the patients' and providers' best allies in treatment.
Truth #3: An eating disorder diagnosis is a health crisis that disrupts personal and family functioning.
Truth #4: Eating disorders are not choices, but serious biologically influenced illnesses.
Truth #5: Eating disorders affect people of all genders, ages, races, ethnicities, body shapes and weights, sexual orientations, and socioeconomic statuses.
Truth #6: Eating disorders carry an increased risk for both suicide and medical complications.
Truth #7: Genes and environment play important roles in the development of eating disorders.
Truth #8: Genes alone do not predict who will develop eating disorders.
Truth #9: Full recovery from an eating disorder is possible. Early detection and intervention are important.
Visit the National Eating Disorders Association to find out more, chat or speak with the helpline (800-931-2237) and use the screening tool available for free. 
If you or someone you know has an eating disorder encourage them to speak with a counselor at school or at home to drive them into remission and toward a healthy lifestyle.