Kristine Anderson Trustey Student Wellness Program - Financial
"Being financialy well does not mean you need to be wealthy, being financially well means learning the necessary skills to successfully manage financial expenses both for the short and long term."
Events
TBD
$avvy Program at Saint Mary's College
The $avvy Program provides Saint Mary's College students with financial education through a series of free workshops and seminars, led by Saint Mary's College staff, faculty and guest speakers. The goal of the program is to improve students' understanding and practices of personal financial management.  Throughout the year this website will be updated with information on the specific activities being offered through the $avvy Financial Literacy Program.
As a part of Saint Mary's College's dedication to financial literacy, $avvy also provides access to online resources through CashCourse. CashCourse is an online resource that provides a wealth of financial literacy information in the form of printable worksheets, interactive activities and expert financial advice.
Students are encouraged to sign-up for CashCourse at www.cashcourse.org/registration.aspx
UPCOMING EVENT
TBD
Why Participate in $avvy?
The benefits to participating in the $avvy Financial Literacy Program, besides increasing knowledge of personal finance, include:
The opportunity to win an extra $1,000 award from Saint Mary's College as part of your 2020-2021 financial aid package
If you have any questions, please contact us at savvy@saintmarys.edu
Here are some easy tips to help save you some money
Buy or rent used textbooks and sell last semester's books back.
Don't make impulse purchases.
Never go grocery shopping when you're hungry.
Limit the number of times you eat out monthly.
Cut out vices – smoking and binge drinking are terrible for you and expensive.
Always pay bills on time to avoid late fees.
If you have a credit card, pay it off as quickly as possible. (It's good to establish credit, but a bad credit score follows you everywhere.)
Walk, use college and public transportation or ride a bike instead of having a car.
Live with others so you can split rent and utilities.
Cut out expensive cable packages you don't need.
Shop where they offer student discounts. There are so many places that offer discounts to students with a school ID.
Use the campus gym versus a gym in town. Saint Mary's Angela Athletic & Wellness Complex is free for students and $5 per guest.
When planning meals, make dinner with friends and split the cost of groceries. Often times, you'll be cooking too much for one person anyway!
Sell what you no longer use or need. There are plenty of stores and web sites, like Poshmark and Craigslist, where you can sell your used clothing, furniture or tech items.
Don't buy unnecessary school supplies. Why buy cumbersome notebooks when you can type on your laptop? It's better for the earth anyway!
Don't buy books you will only need for a short period of time – check them out from the library instead.
Take advantage of what your campus has to offer in terms of activities, rather than spending money on going out. Many campuses have an array of museums, offer movie nights and other social events for cheaper or, sometimes, for free.
Skip expensive spring break and summer trips – look into alternatives, like volunteering, instead.
Wait to get a pet until after college – a pet can become very expensive. Not only do you have another mouth to feed, but veterinary bills are costly. If you love animals, there are plenty of shelters that need volunteers.
Go to class. You're paying for it and skipping is like throwing money out the window!
Drink water. It's free and better for you, anyway.
Make your own coffee. While coffee shops are convenient, they charge hefty prices that really add up over time.
Open a savings account that earns interest. Credit unions have fewer fees and are great for students.
Use a free tool, like FinAid's Student Budget Calculator or the one offered by Mint.com, to keep track of your finances. It's harder to be frivolous when you see where your money is going.
Never take out a loan for anything that's unrelated to your education.
Look into class requirements and the options for testing out of classes. Why pay for a class you could easily test out of?
Consider becoming a resident advisor. Many get free room and board.
Avoid buying name brand items. Purchase generic items whenever possible. They are exactly the same item, at a highly reduced price. You can even check the ingredients to make sure!
Financial Apps other then your main banks can also help set up your Financial Well being, Here are a few app you may find enjoyable when trying to save money and learn more about finances. 

The free Mint App from Intuit Inc. (INTU) – the name behind QuickBooks and TurboTax – is an effective all-in-one resource for creating a budget, tracking your spending and getting smart about your money. You can connect all your bank and credit card accounts, as well as all your monthly bills, so all your finances are in one convenient place – no more logging in to multiple sites. Mint lets you know when bills are due, what you owe and what you can pay. The app can also send you payment reminders so you can avoid late fees. Based on your spending habits, Mint even gives you specific advice to gain more control over your budget. The free credit score is a nice bonus, too.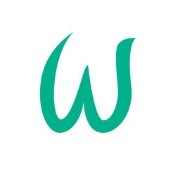 If you're the sort of person who'd love to be as organized with personal expense tracking as you are with your expense reports at work, you'll love the totally free Wally app. Instead of manually logging your expenses at the end of the day (or week or month), Wally lets you simply take a photo of your receipts. And if you use geo-location on your device, it even fills in that info, saving you several steps. Wally is a clean, streamlined app that's extremely convenient and easy to use. It's a great choice if you'd like more insight into where your money is going.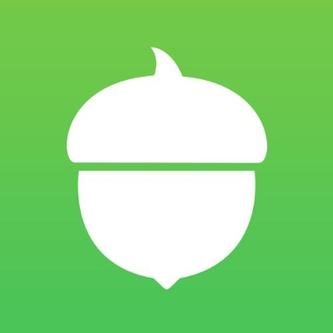 Want to harness the benefits of automating good financial behavior? If that sounds complicated, the Acorns App decidedly isn't. Basically, every time you make a purchase with a card connected to the app, Acorns rounds it up to the next highest dollar and automatically invests the difference in a portfolio of low-cost exchange-traded funds (ETFs) that you select based on your risk preference. Acorns puts your pocket change to work in an utterly painless way – users say that they never even notice the difference. Wouldn't you love to find an extra $300 or $500 or even $1,500 in your investment account each year? The service is free to college students and charges just $1 per month for pretty much everyone else.**No company has offered advertisement or endorsement for this brochure. All information presented is directly taken from the app and user experience.
***There are more apps available on your Google Play or Apple Store than listed here. All apps listed are free apps however, many apps have in-app purchases to fulfil all amenities.
**** These apps will NOT cure or treatment disease, or illness, or guarantee results. Please seek medical attention or advice if pain or complications appear.
To assist you in friendly budgeting check out these workout sheets to help you plan a monthly budget or make a list of needs and wants.