Health and Counseling Center
Wellness is having the tools to make informed decisions about your health. We are here to empower and support you, whether it's anwering questions, performing health services, or providing a counselor. 
We provide:
Health services and referrals
Confidential counseling services
General health education
The Health and Counseling Center is located on the garden level of Holy Cross Hall, south end of the building.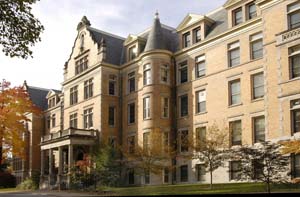 Holy Cross Hall
Saint Mary's College Health and Counseling Center
50 Holy Cross Hall
Notre Dame, IN 46556
Call for an appointment.
574-284-4805
574-284-4833 (fax)
HCCenter@Saintmarys.edu 
(Email is for NON-EMERGENCY communication.)