The Writing Center
Strong writing and communication skills are hallmarks of a liberal arts education. Students are challenged to develop and further these skills throughout the entirety of their time at Saint Mary's. Since every student must successfully submit a Writing Proficiency Portfolio to demonstrate her aptitude as a writer and communicator, one of the most valuable resources on campus is the Writing Center.
Good writers—as well as writers who want to improve—share their writing and discuss it at length with others.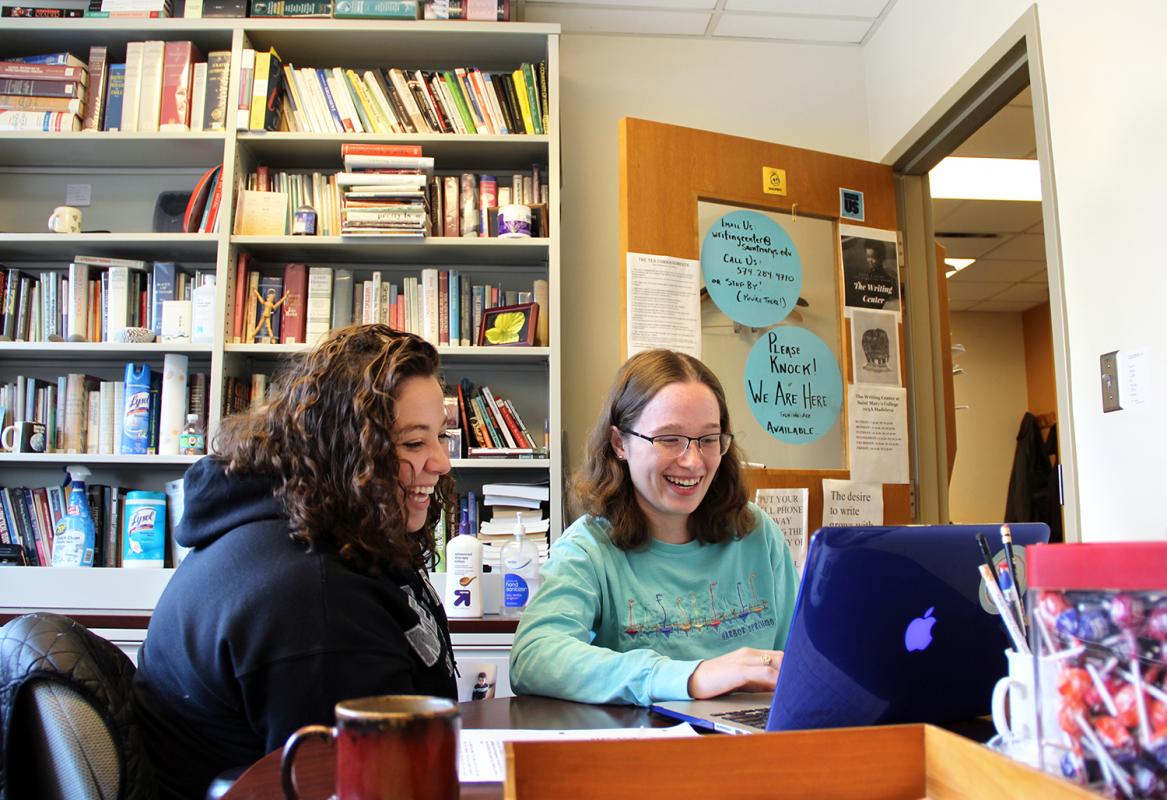 Open six days a week in the fall, spring, and summer semesters, and currently offering online appointments only the Writing Center guides and supports writers from all disciplines, at all levels of study, and at all stages of the writing process. Whether you need help establishing a thesis, focusing your argument, creating cohesive paragraphs, or correcting your grammar or citations, the Writing Center tutors are here to help you. 
The Writing Center aims to create a welcoming, supportive environment and espouses a philosophy that emphasizes writers' development, rather than the grade earned on a paper. We care more about developing your lifelong writing and communication skills than we do about a given assignment.
Staffed by students who have completed their Writing Proficiency requirement, the Writing Center welcomes students of all disciplines working on any type of writing, be it an analytical essay, a lab report, a study-abroad application, or a master's thesis.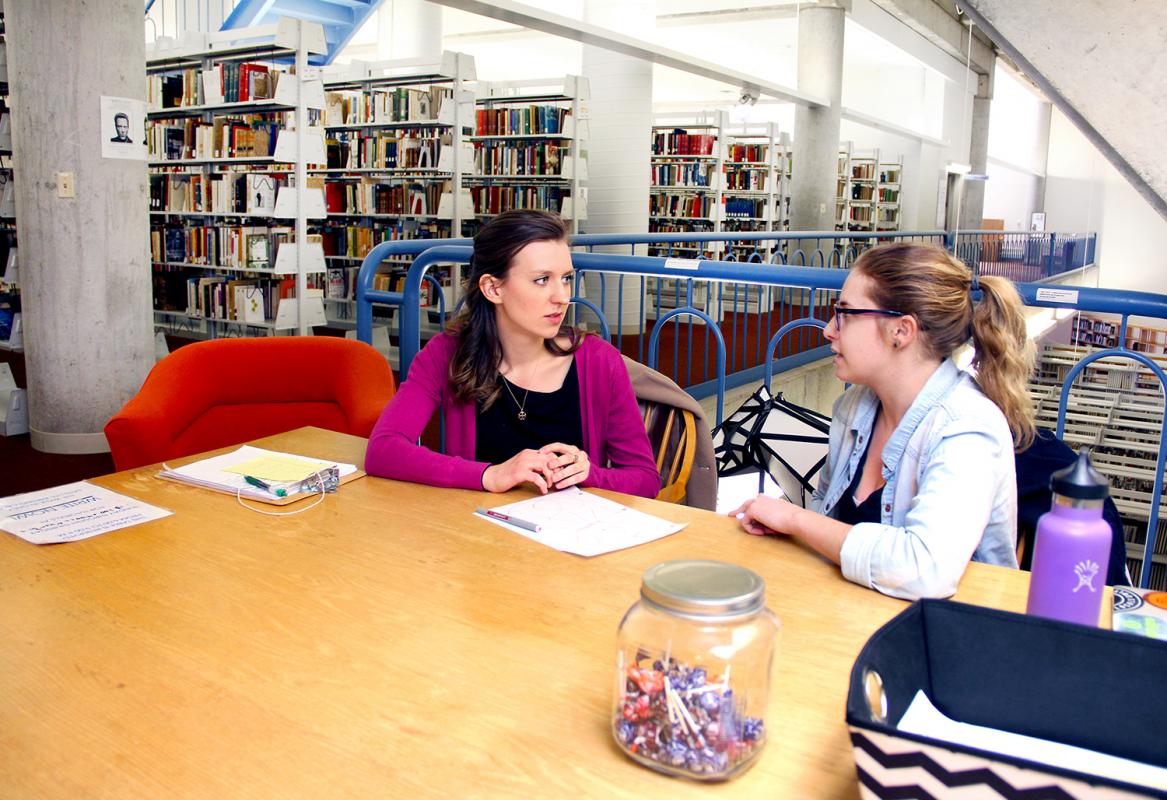 Monday - Friday 10 a.m. - 8 p.m.
 
GRADUATE STUDENTS and GROUP PROJECTS: Please let us know you are a graduate student or working on a group project when you make an appointment. This allows us to schedule you appropriately.