Class Gift Campaign
Leave Your Mark
The Class Gift Campaign is a student led effort to give back to Saint Mary's. By making a gift, you join the thousands of alumnae and parents who show their support for Saint Mary's by making a contribution. This gift shows your commitment to making Saint Mary's a wonderful place for future generations of Belles.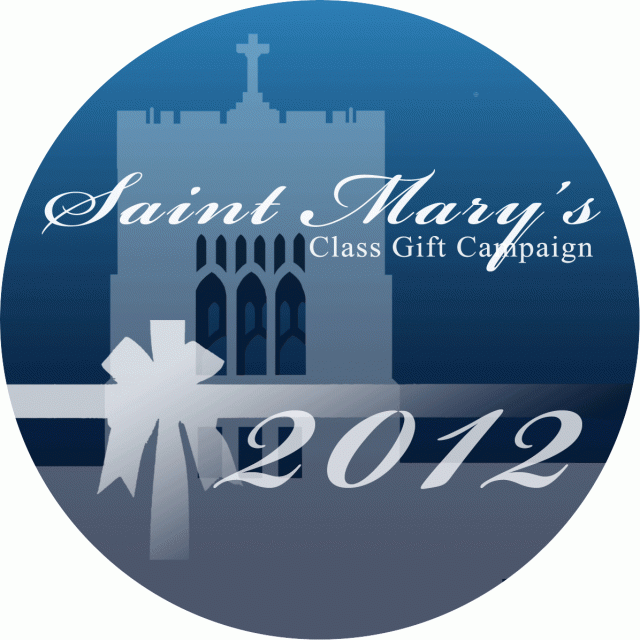 During your senior year, your class will vote on what your gift will be. Giving each year ensures that your class can have a significant impact on Saint Mary's and leave your classes' mark.
In addition, participation in the Class Gift Campaign contributes to the College's alumnae participation rate. Did you consult US News & Reports or the Princeton Review when searching for Colleges? These rankings depend, in part, on donor participation rates, so making a gift increases the value of your degree. Better rankings allow Saint Mary's to attract the best students. It even helps our alumnae to get into the best graduate programs and find the best internships and jobs. They look at giving as a sign of satisfaction with your education. Giving a gift shows your believe in Saint Mary's!
You can make your gift three ways:
1. Make your gift online via credit or debit card here.You can even sign-up to spread your gift out over several months!
2. Mail a check with your name and class year through campus mail to 138 Madeleva Hall.
3. Make your gift at a Class Gift Campaign event or when we table in the student center.
We hope to see you at our next event. Follow us on facebook or twitter to stay up to date with Class Gift Campaign at SMC!