Dedicating "New Angela"
This March, Saint Mary's students, faculty, staff, alumnae, donors, parents, and friends came together to dedicate the newly renovated facility and the Carol Ann Mooney Fieldhouse. We hosted "Living Well: Body, Mind, and Spirit Wellness Day" featuring workshops led by alumnae and fitness classes for guests. The more than $26 million project expanded the former Angela Athletic Facility to 103,000 square feet and enhanced its neighboring athletic fields. See a gallery of photos of new Angela.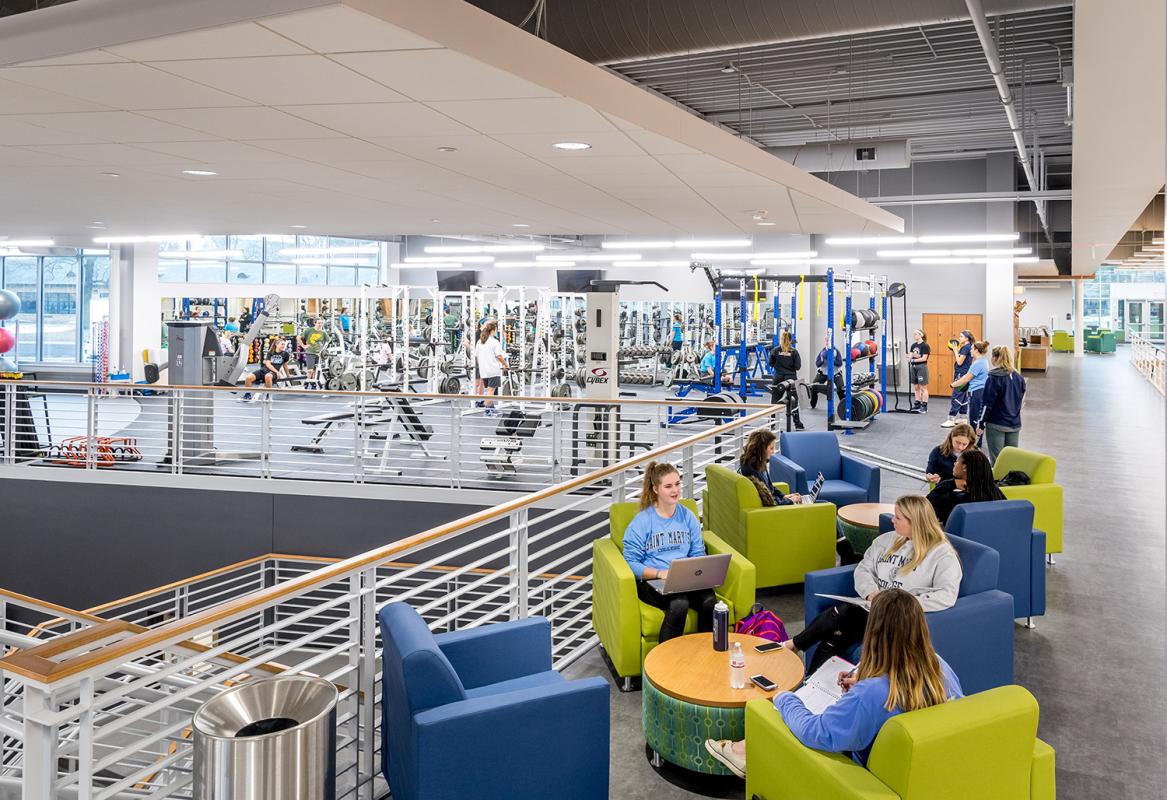 Just in time, too. Our spring teams have been incredibly successful, clinching MIAA championships and advancing to NCAA tournaments! We even hosted the NCAA DIII Regional Softball tournament this month. Read about their success.