Phonathon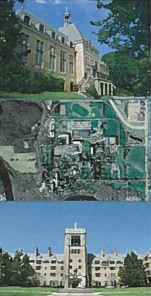 In the heart of Regina Hall lies a room that bustles to life each night with the energy and excitement of students. These Saint Mary's students meet nightly during fall and spring semesters to call alumnae, parents, and friends across the nation. Their mission is to establish relationships with those who are not able to come back to campus, while also to increase annual giving participation among alumnae, parents, and friends. These students are the key element to increasing Annual Fund support that is so vital to the lifeline of Saint Mary's College and its ongoing success.
Phonathon is a program run by the Annual Fund Office. We hire and train approximately 30 students a semester to call alumnae, parents, and friends in order to build relationships and raise funds for Saint Mary's College. Currently, the money raised supports financial aid and scholarships. With 9 out of 10 students receiving financial aid we must do everything possible to ensure that there are funds available to them. With greater support to the Annual Fund we can then provide more opportunities for faculty development, cultural events, research, and greater financial aid opportunities.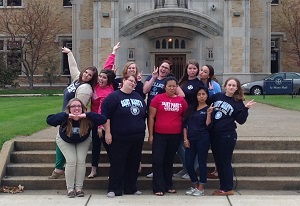 Our callers are committed to maintaining and improving the Saint Mary's College experience for students of today and tomorrow. These women value the quality education they receive at Saint Mary's and they realize the life-long advantages it provides.
 For this reason, our Phonathon callers are not only calling to ask for support, but they also are calling to thank you for the great opportunities and experiences that they are receiving at Saint Mary's. So, when you see "Saint Mary's College" on your caller-id, pick it up. There is a Belle on the line!